The Case for Ugly Brown Beads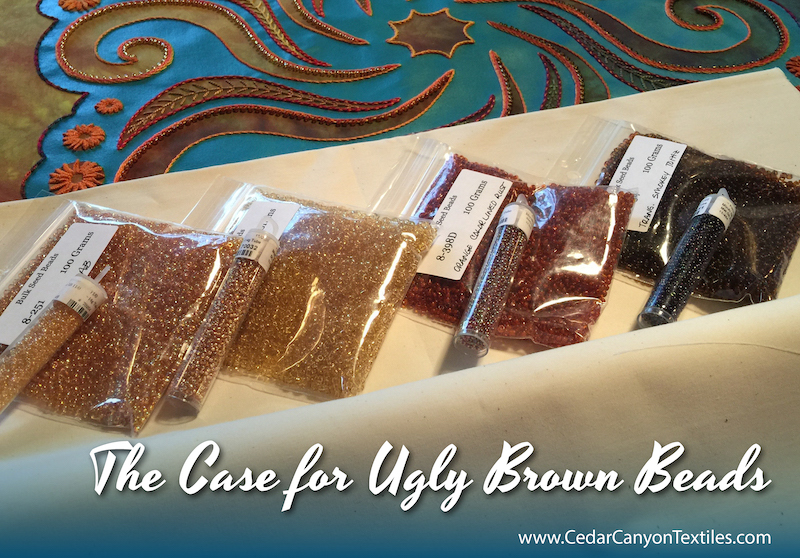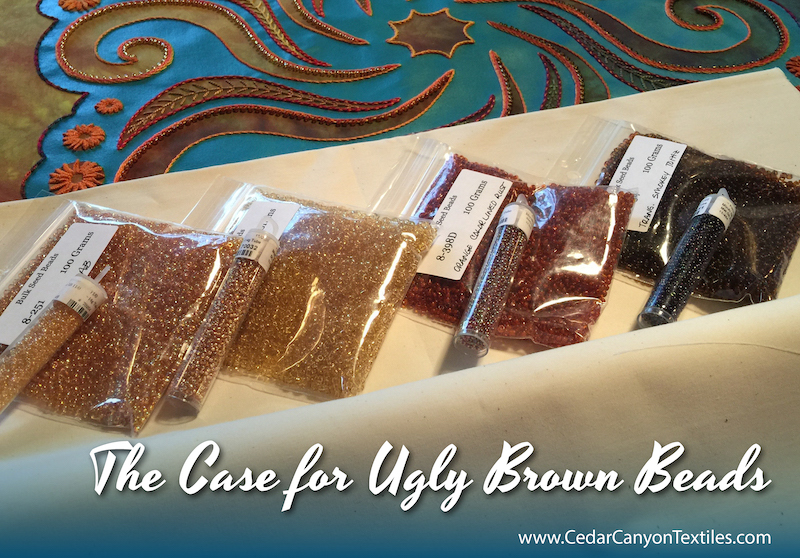 As much as I love bright colors on dark fabric, there are times when my muse takes me off in an unexpected direction. My current project includes a lot of stitching in warm colors in graduated tones. (Think gold, rust and deep reds). It even provided the case for — get this — ugly brown beads.
Before you think I've gone off my rocker, let me back up just a bit.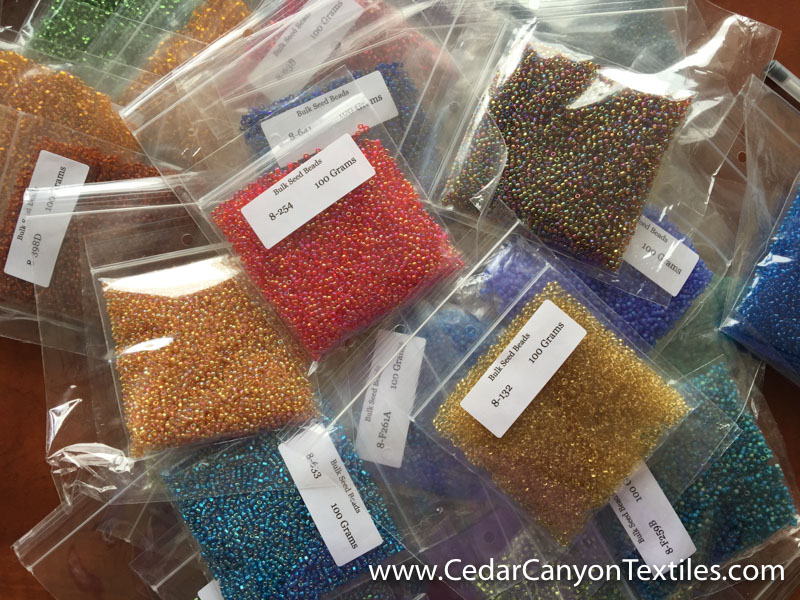 During our trip to the US last fall, I made it a point to acquire a collection of Miyuki seed beads which are not readily available in Mexico. I happily browsed through the online catalog and ordered a good variety of colors.
When my order arrived, I discovered the grand truth to that ever-present warning of "the color you see on your monitor may be different than the actual product." Right!
When I sorted through my order, most of the beads were what I expected. But there were a few that had me thinking "Wow, those are some ugly brown beads!"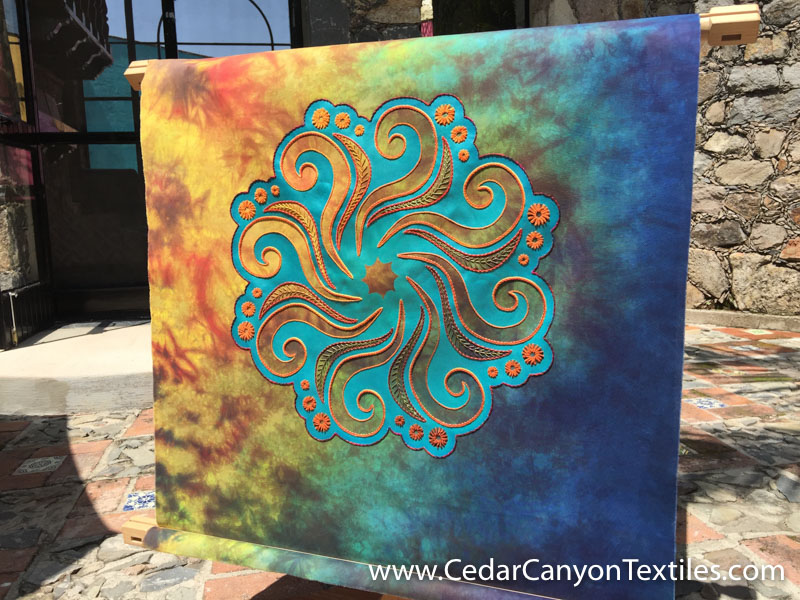 Fast forward to my current project and it's clear that the Universe had my back. Adding bright beads all the way around was not going to work!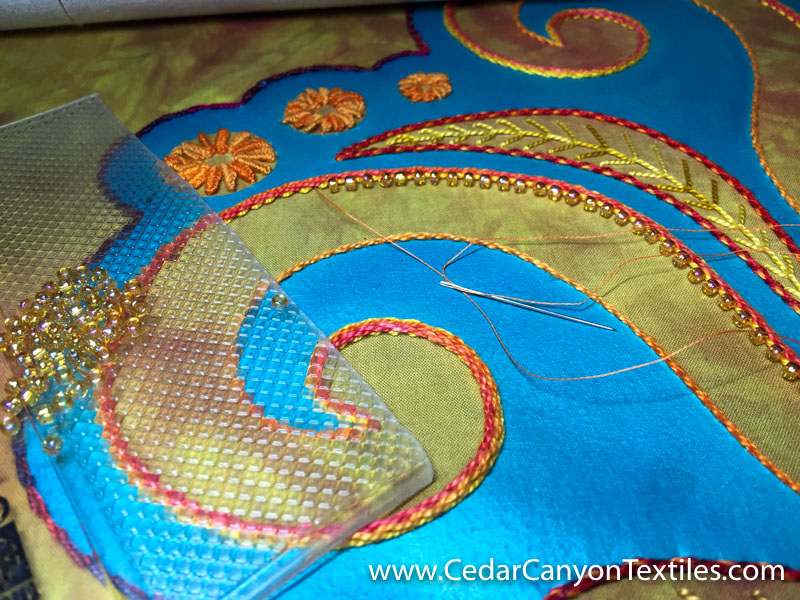 Choosing beads for the lightest colored shapes was easy. But for the darker side of the piece?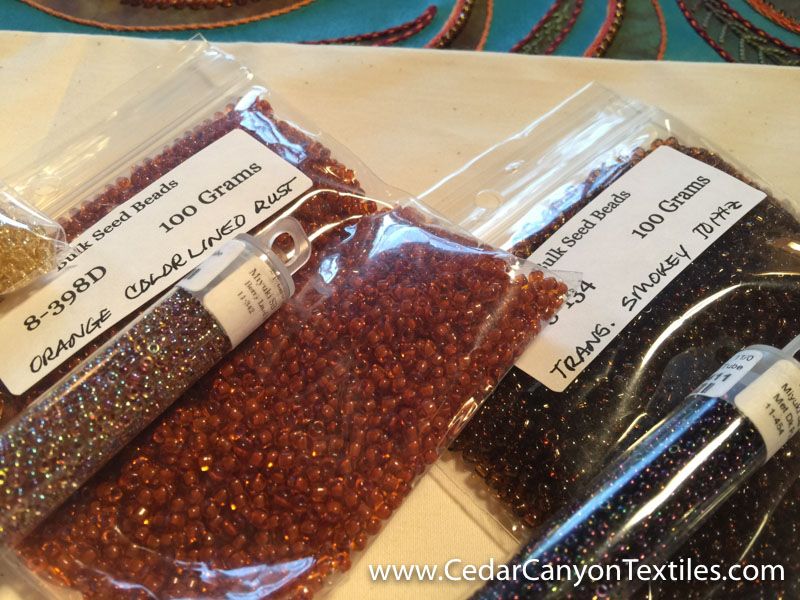 Dare I say it? Ugly brown beads to the rescue???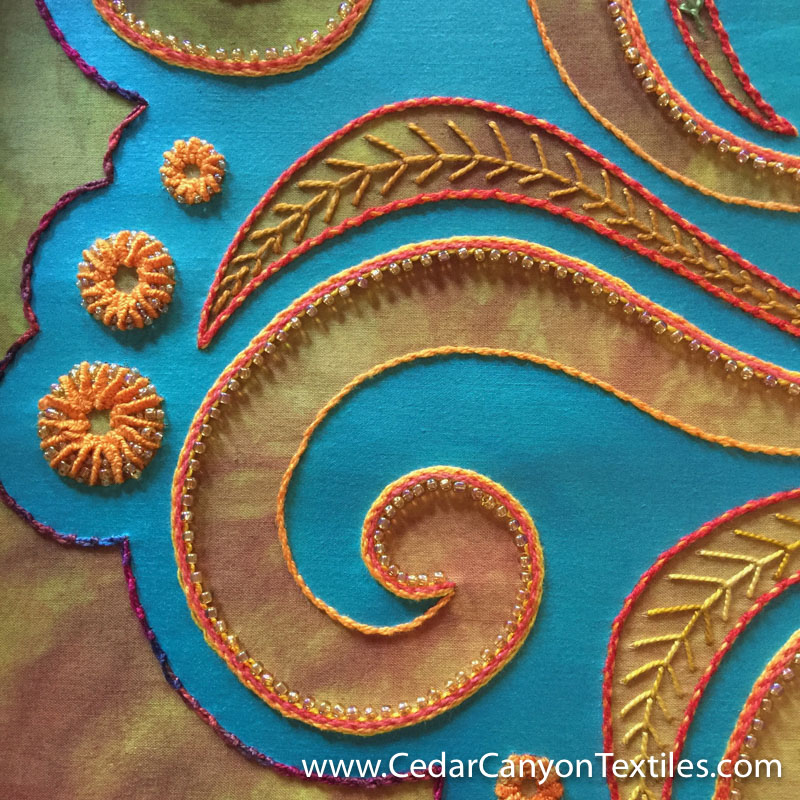 You never know until you actually do the work. Here's how it turned out…
The bright gold beads look fabulous on the "light" side of this stitched painting.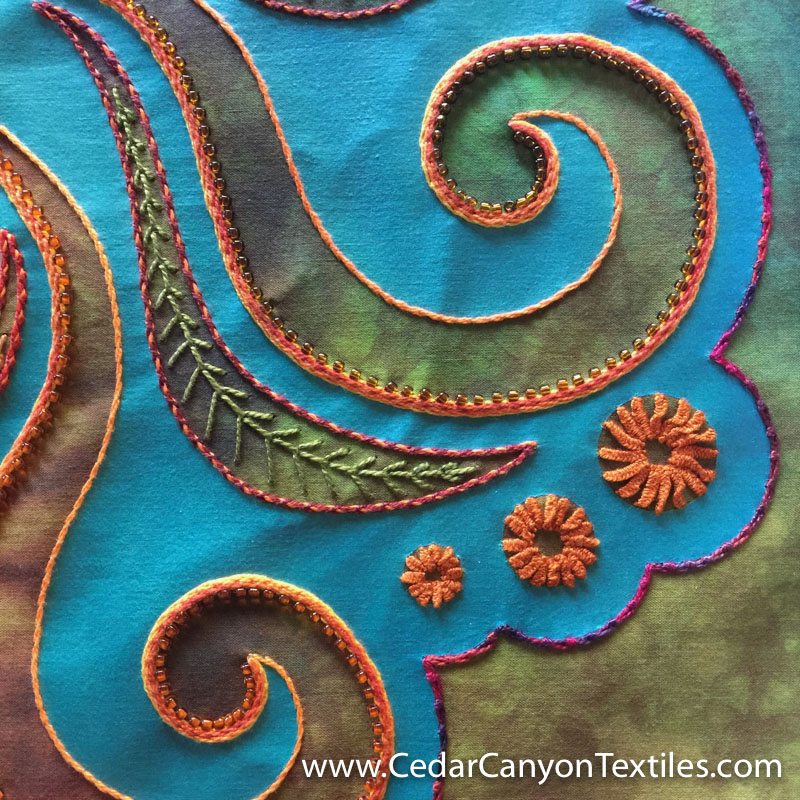 And those "ugly brown beads" are simply perfect on the dark side.
The craziest part of this whole story is that I almost forgot I had the dark colored beads. When I sorted my bead collection for storage, all of the dark colors wound up in a bag of "left overs" that didn't fit in a particular color range.
I'm not sure there's a big lesson in this little story. But it's fun to see how things that look like a bad mistake one day can be the perfect fit later on.
Thanks for reading
Your attention is the greatest gift you can give to a writer. I appreciate the invitation to be a small part of your creative world.
To join the conversation, leave a comment below. I expect I'm not the only one to find a home for un-loved colors in my art. 😉