Creativity
Classes
Community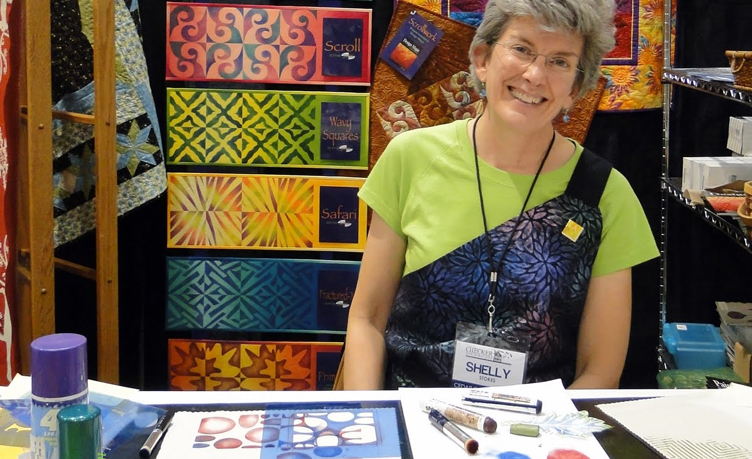 Welcome! I'm Shelly Stokes, and I'm delighted to see you here. Cedar Canyon Textiles is a gathering place for quilters, crafters and fabric artists just like you. It is home to my Blog, Online Classes and my personal art.
While I no longer hold myself to a regular schedule, I publish a newsletter called Fabric Art Magic. It's full of fabric art tips and techniques, musings on creative thinking, and whatever I think is important at the time. It's free – and your subscription includes access to the projects, patterns and tip sheets in the Community Center.To join the fun, grab a copy of the Three Secrets guide or Join Our Community
Color
Texture
Fabric
Art
Quilts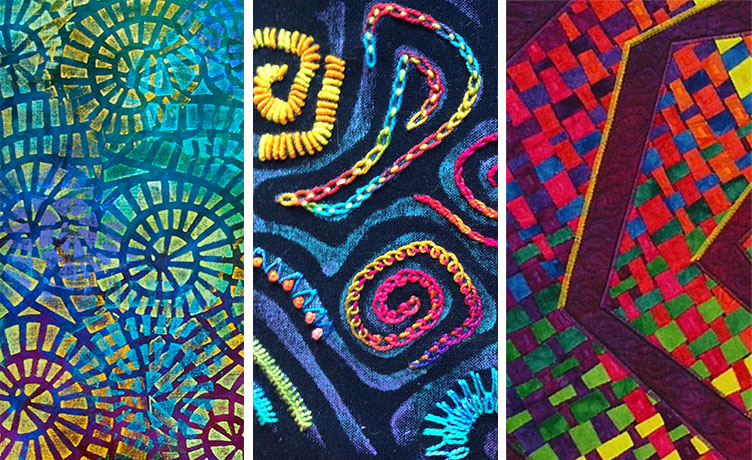 If you love color, texture and fabric, you are in the right place! I am best known for my work with Shiva Artist's Paintstiks. I ventured into fabric art from the quilting world, but love nothing more than exploring the possibilities for adding texture and images to fabric.
Since publishing Paintstiks on Fabric in 2005, I have shared my love of color, texture and fabric with tens of thousands of people through my books, in-person classes and online courses.
Now, in 2015, I am happy to return to the things I love most – teaching, writing, making art, and serving you as a Creative Mentor.
Dynamic Duo : Paint + Stitch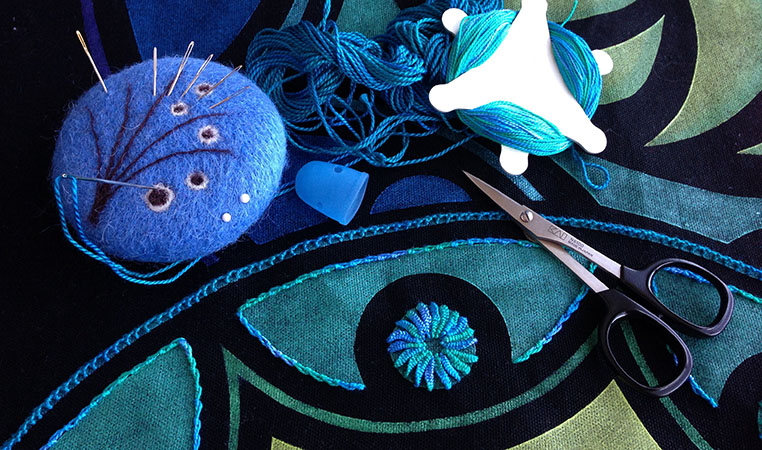 In 2013, I began adding hand embroidery to painted fabric – and the combination is nothing short of amazing. While paint is a fabulous way to add pattern, visual texture and images to fabric, stitching adds a dimensional element that brings the fabric to life.
Hand stitching is incredibly rewarding. It adds drama and dimension to fabric,it forces a person to slow down, and it gives us a bridge to the traditions of needle workers from years gone by. Creative connections, yesterday and today. All good.
Featured Blog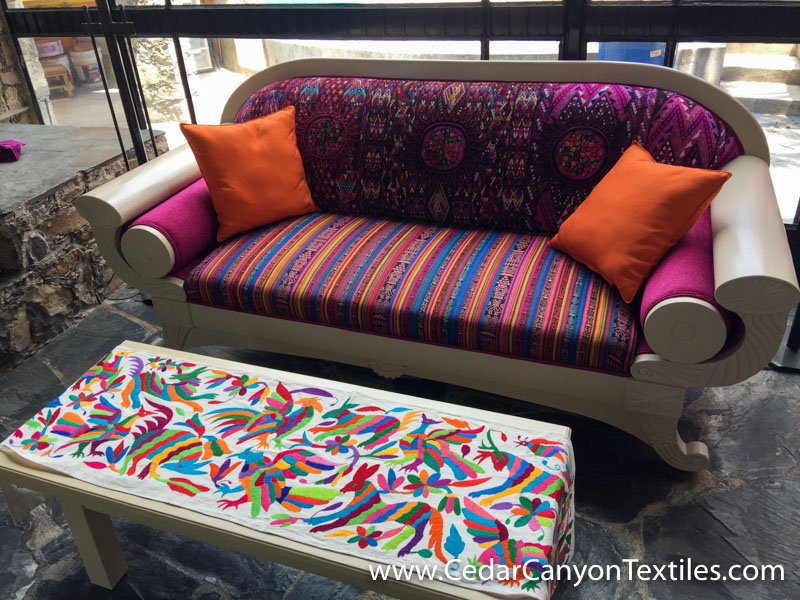 A Special Sofa for my Castle
September 10, 2020 7:51 am
When I purchased a home in Mexico, I didn't just purchase a home. Nope! True to my overly vivid imagination, I bought myself a castle. And, of course, not just any old sofa belongs in the living room of a castle –– only a very special sofa
Read More...