StarFlower 5 Stitch Update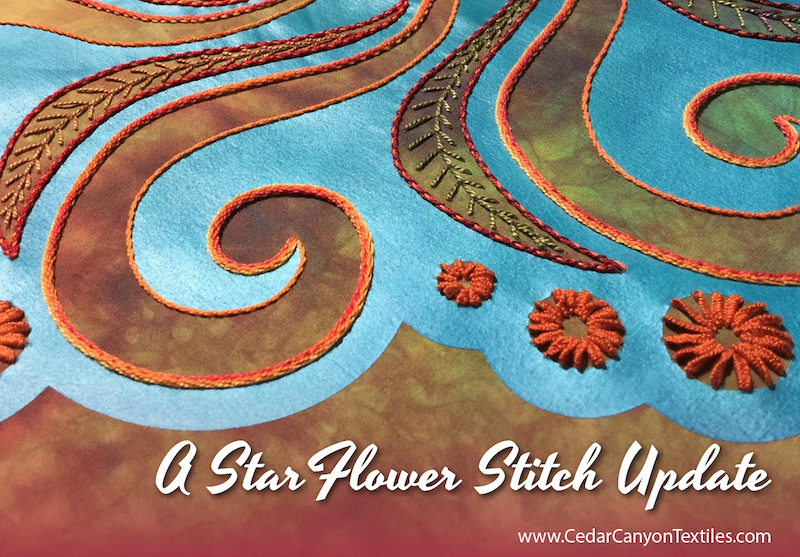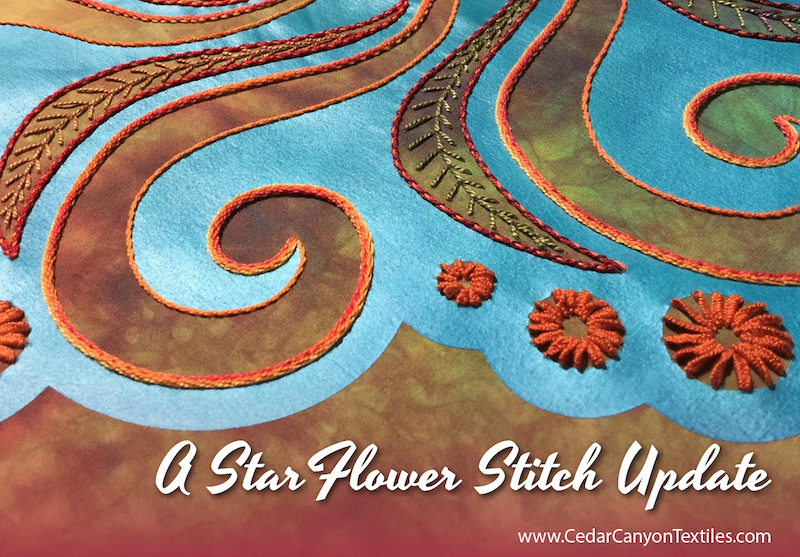 I'm at a particularly happy stage with my current Paint • Stitch • Bead adventure, so I thought I would pause and give you a StarFlower 5 stitch update.
Start with Paintstiks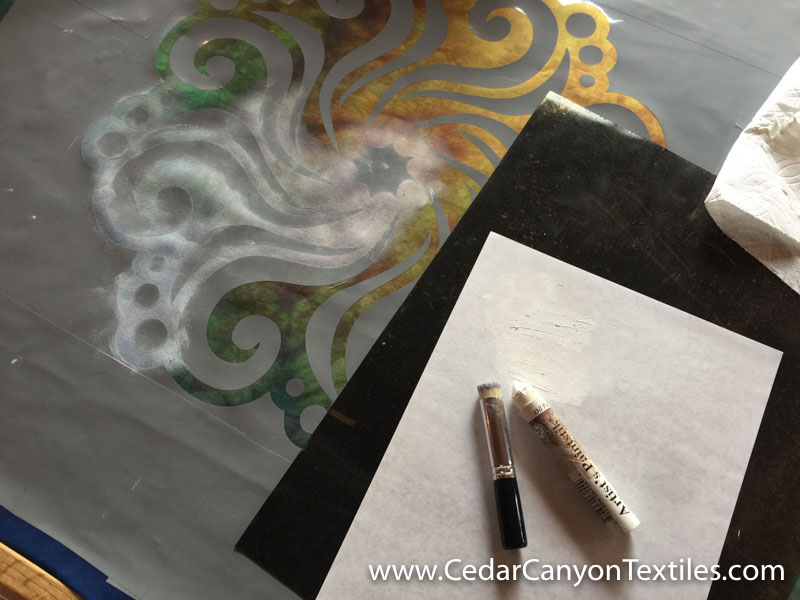 My normal working order is to create Renegade Stencils using the Silhouette Studio software and then cut the stencil(s) from vinyl with a Silhouette cutting machine. Although there is a learning curve involved, the software and machine save me tons and tons of time.
I almost always start painting with a base layer of Titanium White paintstik color. It acts like a stain killer primer on walls, and allows me to get an opaque image with the Iridescent Paintstik colors. (You can see another example in this post.)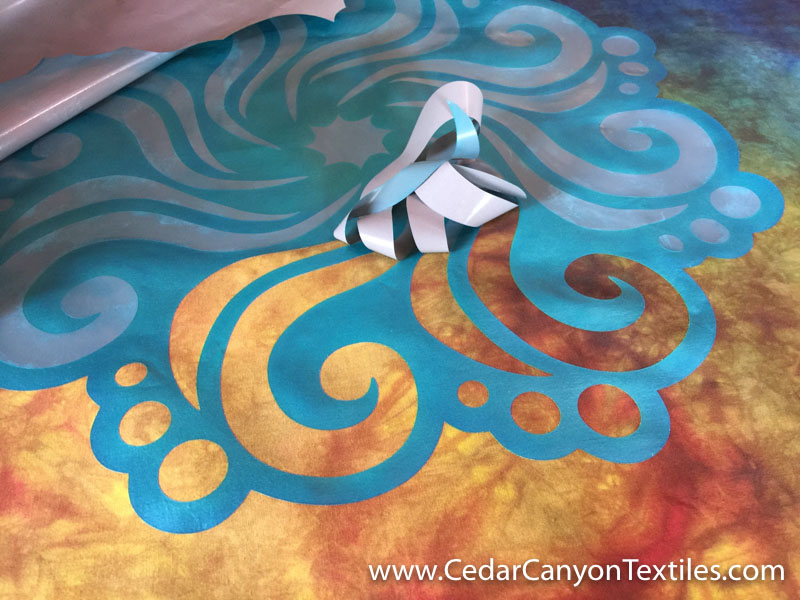 Once the final coat of paint is dry, I simply peel up the Renegade Stencil (sticky-back vinyl) and reveal a super clean painted image.
Add Stitching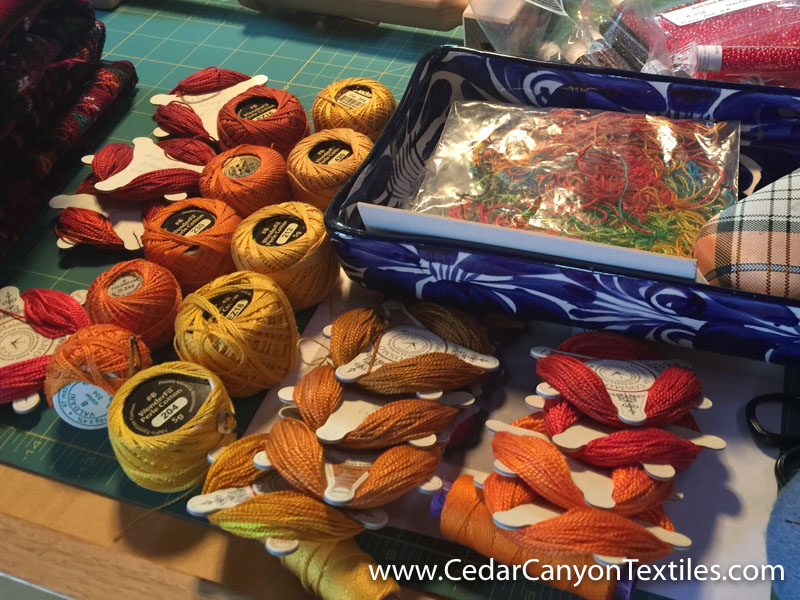 Given the strong light-to dark gradation on the background fabric, I decided to work with graduated colors of thread. (It sounded brilliant at the time, but that decision created a lot of work! Keeping track of which color belonged on which shape was a wee bit challenging at times.)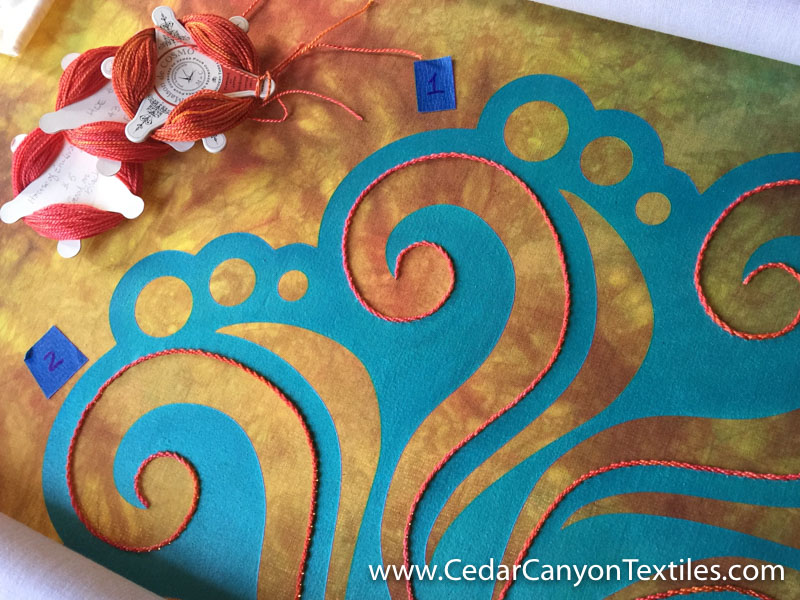 I use a lot of simple stitches in my work, like the stem stitch along the outer edges of my "question mark" shape.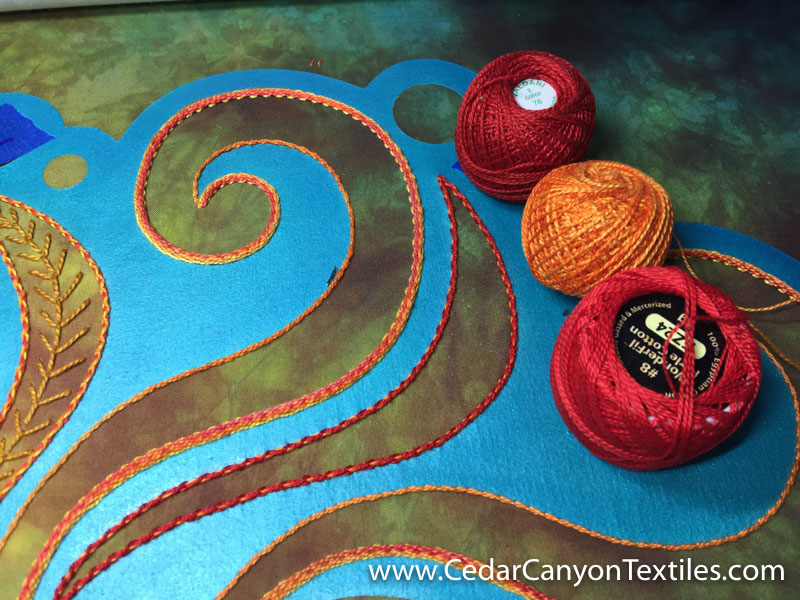 I like my stitches to stand up off the surface of my work, so I often wrap the base stitches with one or two additional layers of thread. Yes, this means that I work over the same line of stitches more than once. Yes, it takes more time. But the effect is quite beautiful – and worth the extra effort.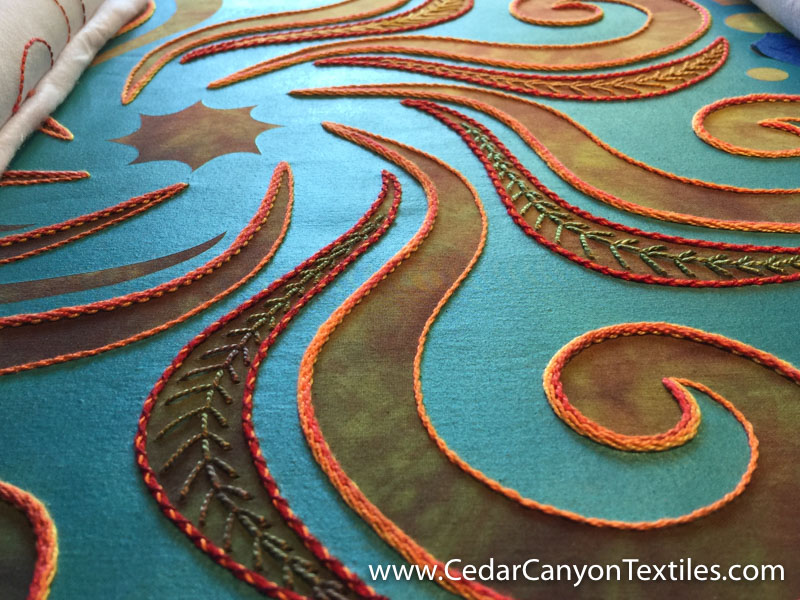 Once most of the stitching is complete, I often find myself in "git 'er done" mode. I know that I crammed a whole lot of stitching into the last several weeks!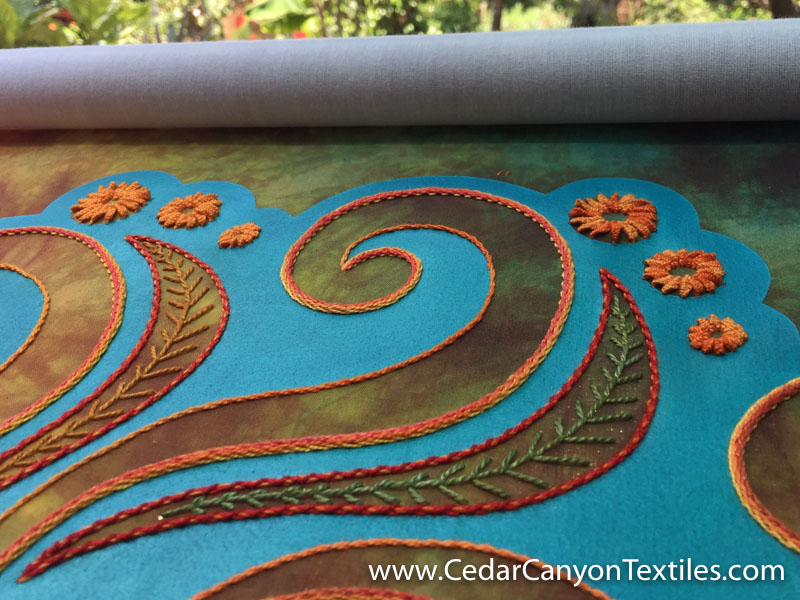 The circles at the outer edge were calling for something fun. I looked through my previous StarFlower pieces, but didn't see anything inspiring. I had to go all the way back to 2015 – to my Bailando en la Noche triptych to find a good idea.
Rather than starting exactly in the middle of the circles, I decided to leave a bit of space in the center of the cast-on stitches. You never know… I might find just the right thing for the center when I get to the bead work!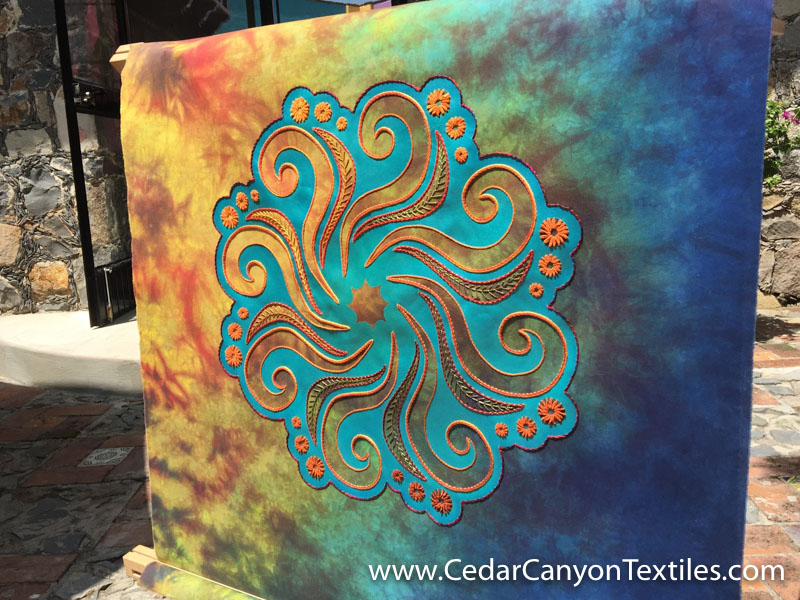 The stitching never feels complete until I finish the outer edge. Sunday was a lovely day to stitch outside on the patio, and the afternoon sun made for some good photos.
I'm not quite done, but I'm close! The center shape needs some type of outline stitching, but I'm a pretty happy camper. It will be great fun to add some nice shiny beads to the latest member of my StarFlower family.
Learn more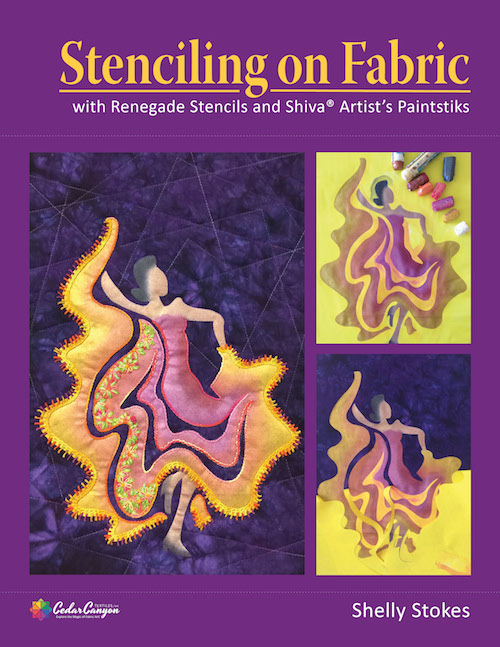 If you want to know more, you can learn exactly how I stencil images on fabric with sticky-backed vinyl stencils. I call them Renegade Stencils because they allow you to break the rules!
Every last detail is spelled out for you in the Stenciling on Fabric eBook. To be clear, I use a computer-driven Silhouette cutting machine to make the vinyl stencils, but the same techniques can be used with hand-cut freezer-paper stencils.
Thanks for reading
Thanks for reading my StarFlower 5 Stitch Update. Your attention is the greatest gift you can give to a writer. I appreciate the invitation to be a small part of your creative world.
To join the conversation, leave a comment below.