StarFlower 2 – More fun with Paint+Stitch+Bead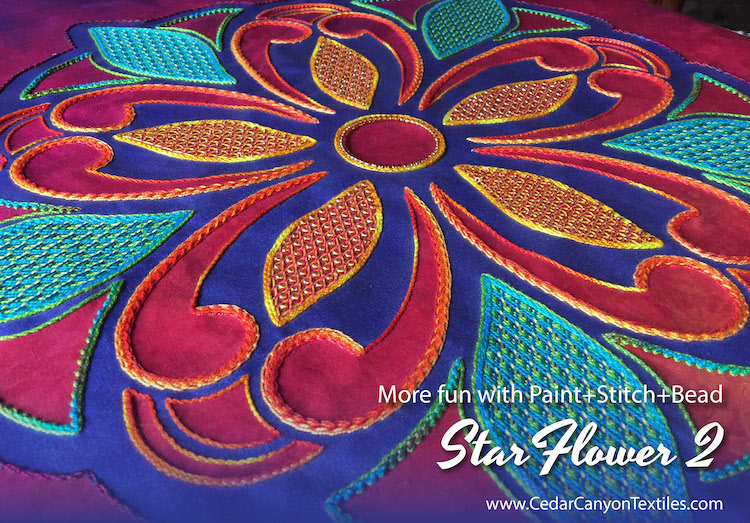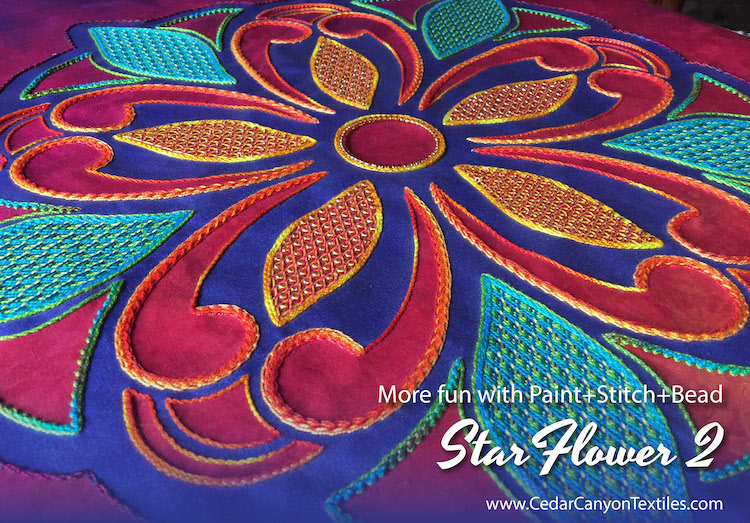 When I was creating the design for StarFlower 2 in my Silhouette design software, I decided it was time to try painting the negative space around the design elements. I had no idea how this Paint+Stitch+Bead adventure would turn out, but I'm very happy with the results.
Ready, Set, Paint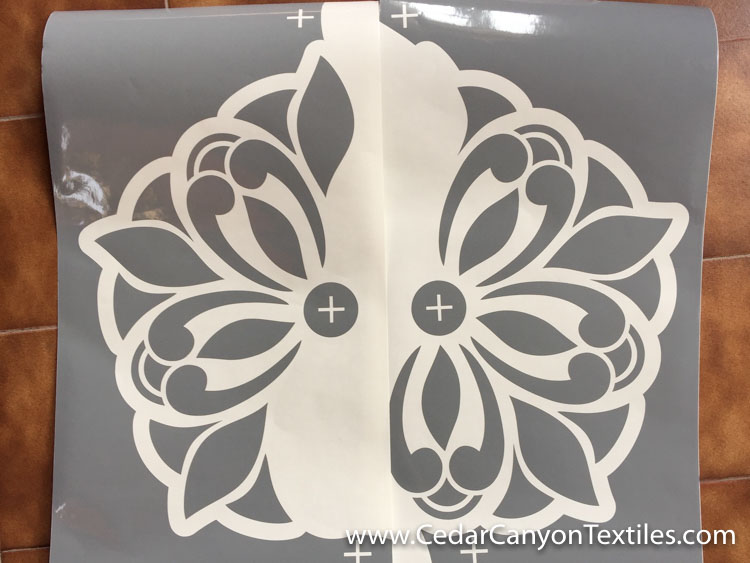 As with StarFlower 1, I started with a two-part Renegade Stencil. My Silhouette Cameo can only cut 12″ wide vinyl –– but that 12″ vinyl can be up to 10 feet long! With some fancy editing and imagination, I have learned to cut some sizable stencils without having a bigger machine.


The painting on this project was simple. I chose an Iridescent Sapphire Blue Paintstik and painted the entire image in one color. As I mentioned up front, this project was an experiment in painting the negative space rather than the shapes.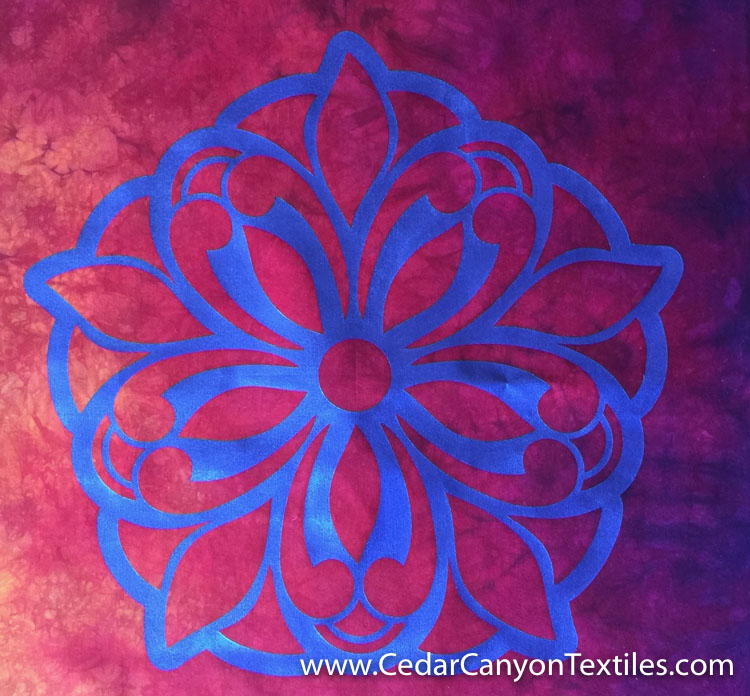 The painted image looked pretty quiet compared to my past pieces. I knew I would have to be more adventurous with the stitching.
As I browsed through my embroidery library, I pulled up Mary Corbet's Lattice Jumble eBook. With all the negative space in this design, this was a great opportunity to learn about Lattice work.


Stitching Time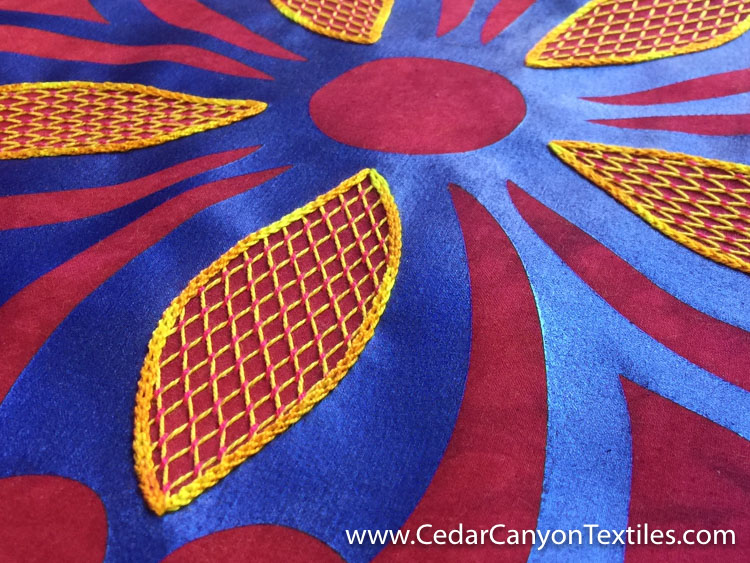 For the first design element, I chose the simplest form of Lattice work, one set of crisscrossed threads secured with tiny strait stitches at the intersection points.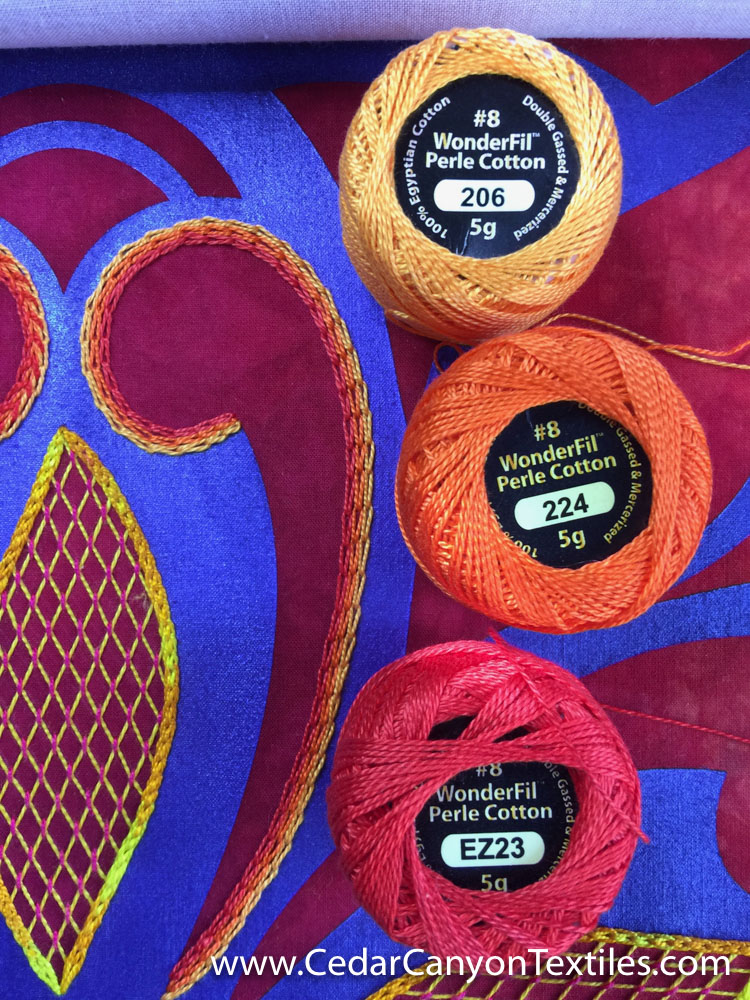 I worked a triple chain band around the next set of design elements, using three colors of WonderFil perle cotton.
By the way, it's helpful to keep careful notes and/or take a series of photos as you work. As I wrote this post, I realized I recorded all of my thread choices, but NOT the stitches themselves… oops!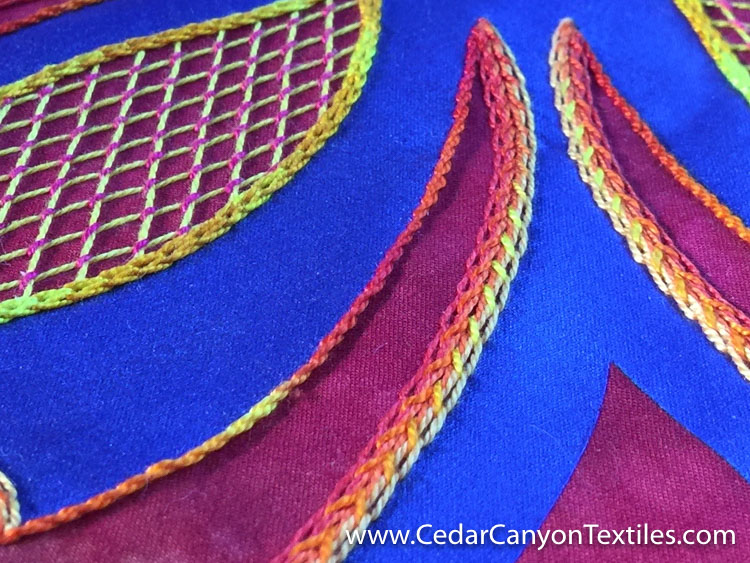 To make things more interesting, I laced the chain stitches together with a variegated thread. (You can read more about that in this blog post.)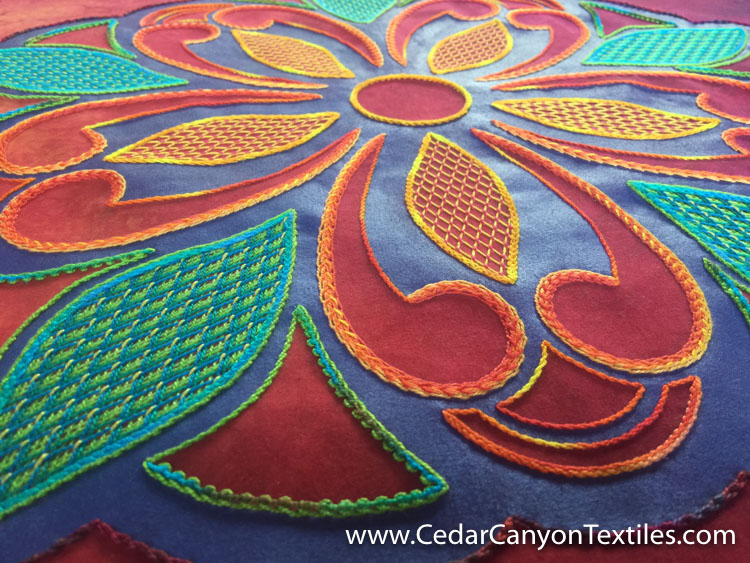 Continuing out from the center, I filled in the large shapes with Battlement Couching. That's 4 layers of crisscrossed threads all held down with the little yellow straight stitches. Needless to say, I discovered that Battlement Couching is Very Intense Stitching! Yikes!
I used some of my favorite stitches for the remaining shapes, including Palestrina Knots and Portuguese Knotted Stem Stitch.


Don't forget the bling!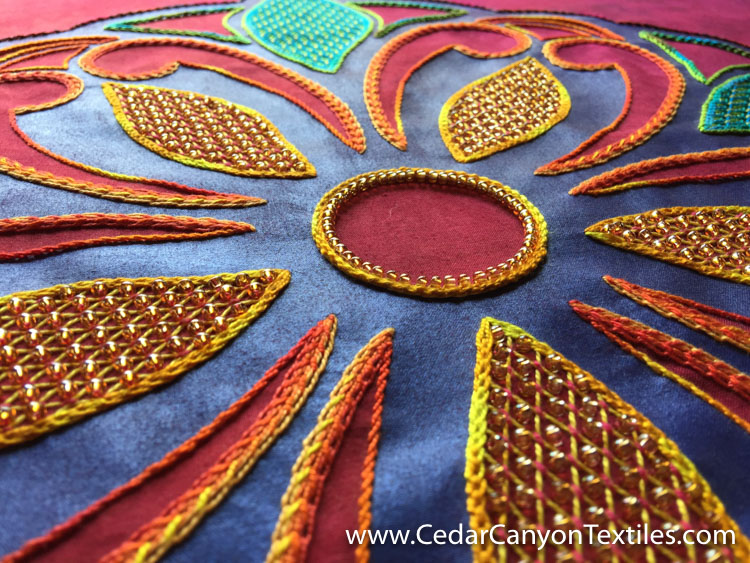 Of course, I couldn't stop there. I just had to add some bling! I added size 8 seed beads to the center circle and to the lattice work petals in the middle of the design.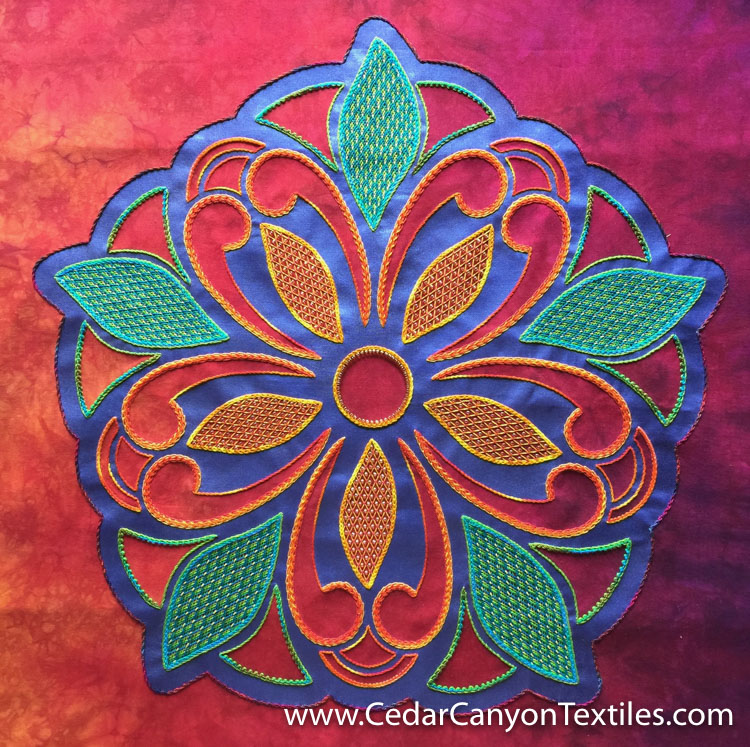 StarFlower 2 is a great addition to this series, and another wonderful Paint+Stitch+Bead adventure.
Got a comment? Chime in below!


Learn more
Want to learn more? We've got eBooks just for you.
Stenciling on Fabric with Renegade Stencils and Shiva Artist's Paintstiks is a step-by-step guide to adding images to fabric with sticky-back vinyl stencils.
…..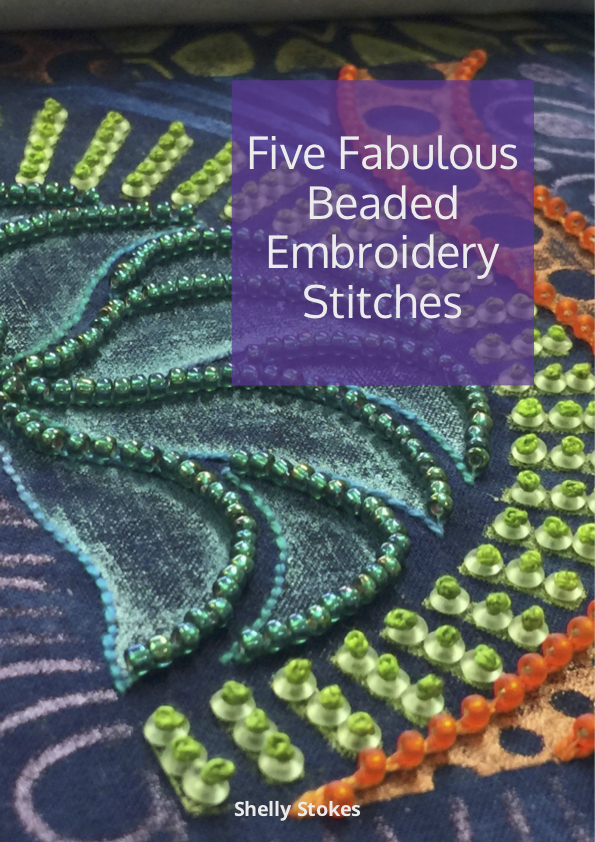 Five Fabulous Beaded Embroidery Stitches is a great introduction to this novel technique of adding beads AFTER the stitching is complete! Three parts inspiration and a dash of how-to instructions will get you started.