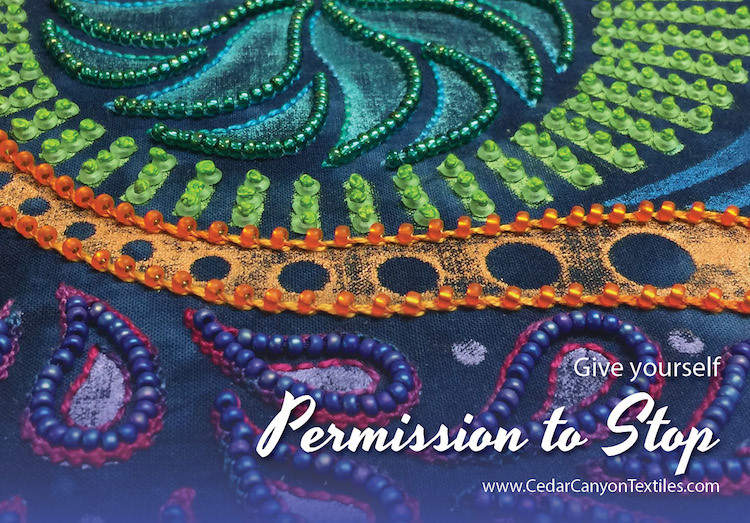 The last time I sat down to stitch on my Paint-Stitch-Bead project, I knew in my heart it wasn't worth finishing. Parts of it are fantastic. But as a whole, there are too many things I would do differently if I started over today.
Can I be really honest? It's really hard for me to stop. There's a bunch of old messages floating around in my head. "If it's worth doing, it's worth doing well." "Don't be a quitter." And on and on and on…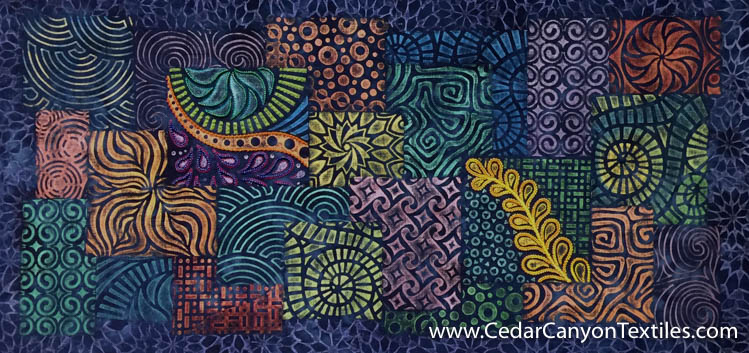 So, let me ask you a question. Why is it so hard for use to give ourselves Permission to Stop? Why is it so hard to admit that no amount of stitching is going to make this design better than it is? Why is it easier to plunge ahead instead of pulling the plug?
Permission to Stop
As I pondered this topic, I realized a couple of important things. Stopping (with intention) is not the same thing as quitting or giving up.
For me, quitting and giving up are cop outs. It's a sign that I don't want to work that hard or that I lack the confidence to figure something out. (And believe me, there are precious few things I can't figure out if I put my mind to it!)
But intentionally choosing to stop? That's an option. Here's the thought process I went through as I considered giving myself permission to stop:
The Good, the Bad and the Bottom Line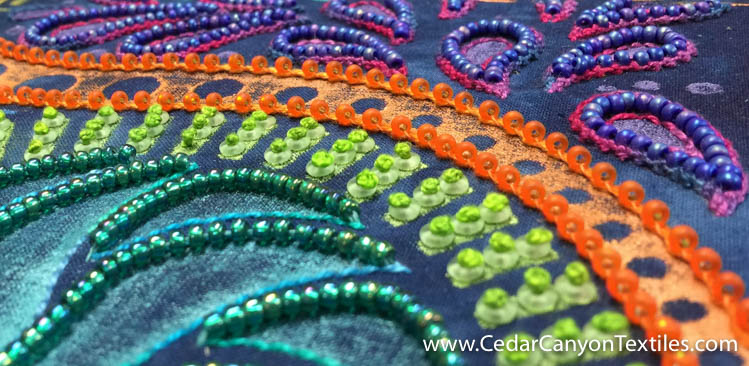 First the good:
This piece absolutely served it's intended purpose – and more. It was part of a series of experiments to help me refine my Peel & Paint collage painting technique. It served as a great sample for my Whole Cloth Collage class. Better yet, it served as a great jumping off point for my new journey of adding beads to my Stitched Paintings.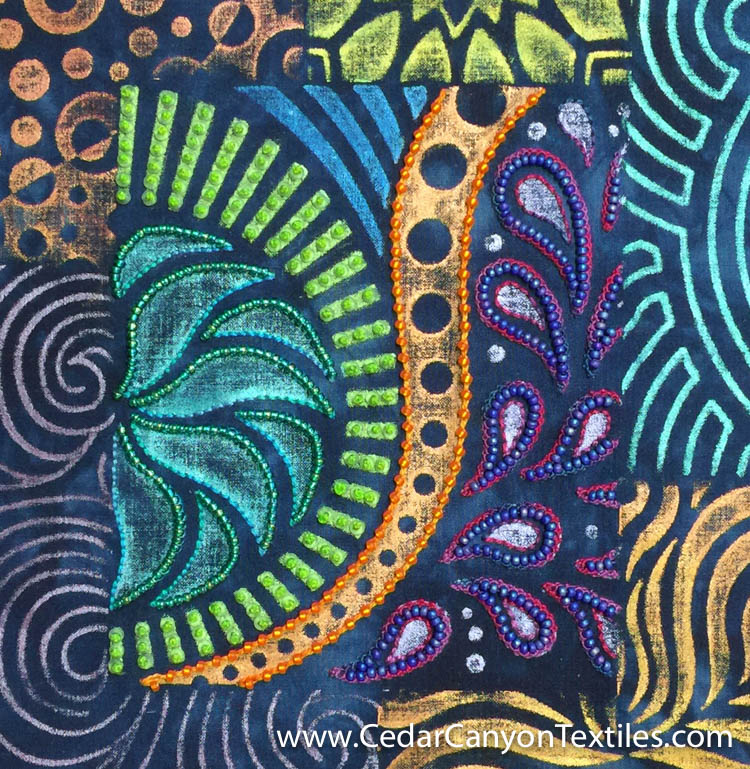 Now the not-so-good:
This piece would require some significant camouflage work to overcome some poor color choices. The composition is okay, but nothing to write home about. More important, I've learned a lot about ways to add visual dimension to a project like this, and I would make some major changes if I were to start over today.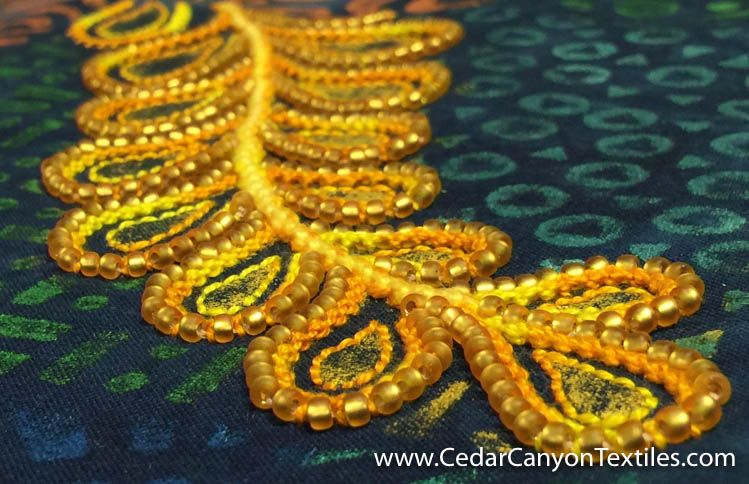 So, what's the bottom line?
I'm giving myself Permission to Stop – and to appreciate all the good things that came from this wonderful experiment.
I appreciate the conversations with my Whole Cloth Collage students and the pieces they painted during the class. They inspired me to explore different ways to create visual dimension. And, to be honest, I might not have headed down that path had we not had those conversations.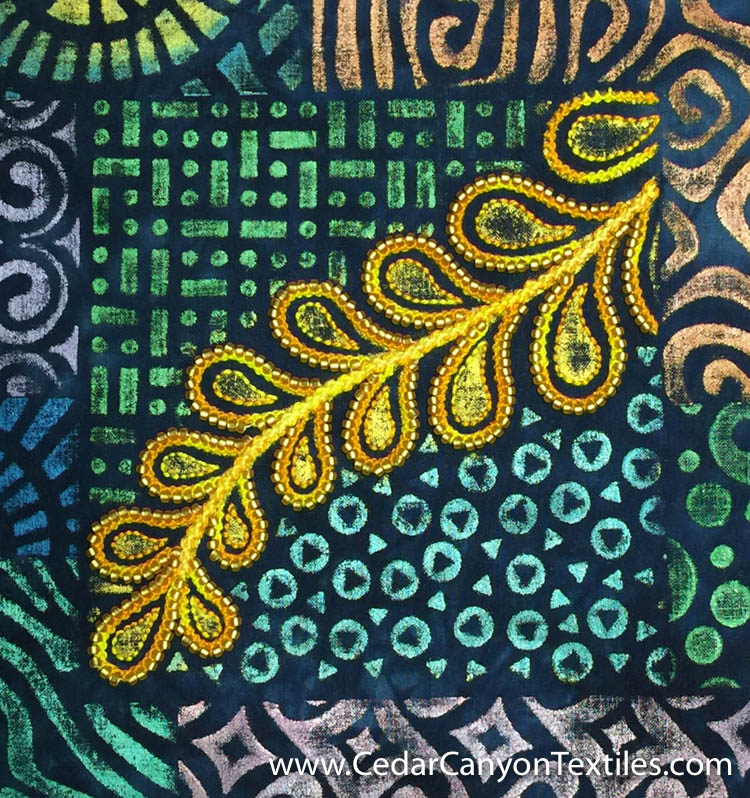 By stopping now, and allowing my experiment to remain exactly that, I can start over with intention. Starting over will allow me to incorporate the things I've learned, and save the hours of stitching and beading for a piece that is worthy of the time and energy that goes into it.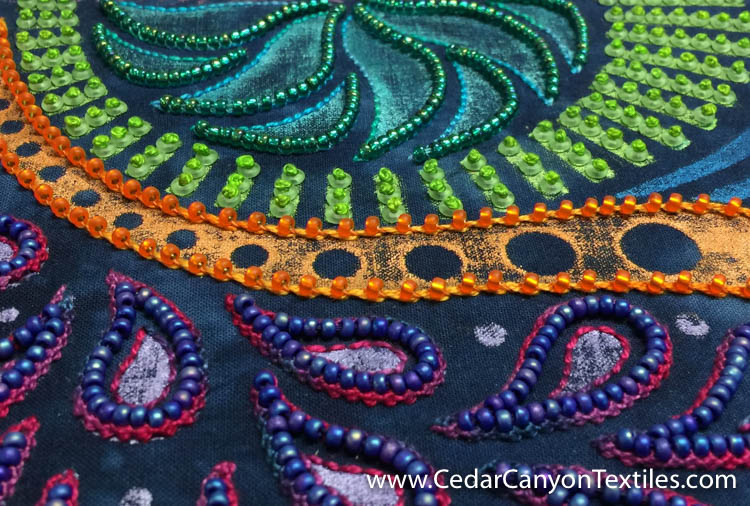 I've enjoyed spending time with this experiment, but it's time to move on. Or perhaps I should say it's time to move up – to use this as the basis for a project that makes my heart sing. Permission to stop, permission to appreciate the lessons, permission to move forward. All good.
Your Turn
When is the last time you gave yourself Permission to Stop? Was it a project that wasn't working? A technique you just didn't like? Do you struggle with this like I do?
Leave your thoughts in a comment below. I'm curious to know what you're thinking.