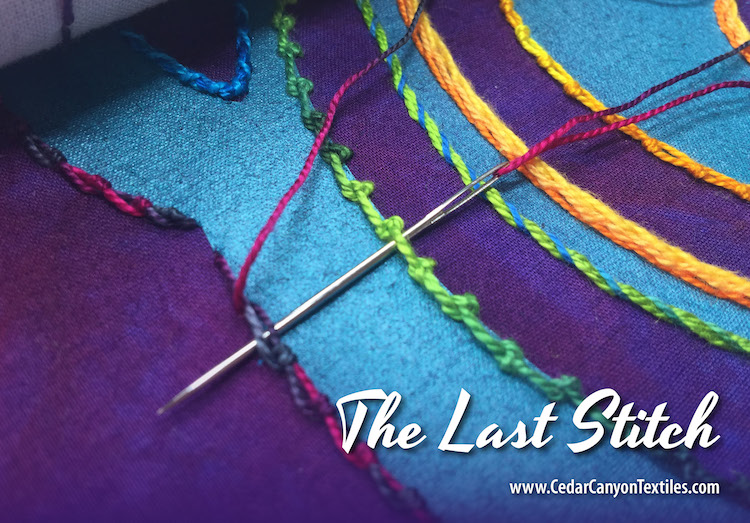 When we decided to make an extended trip to the US this summer, I knew I needed a project. (Two and a half months is far too much time to be away from my art!) I was hopeful, but not sure, that I would make it to the Last Stitch. I'm delighted to report that I made it!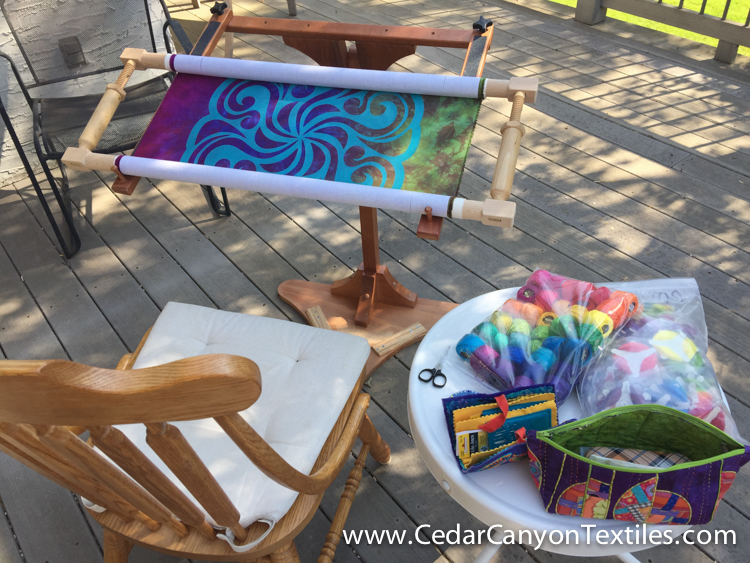 In July, I painted the next image from my series on fabric, then packed up my embroidery frame, stand, and a bunch of thread. When we landed in the Twin Cities, I was ready to stitch!


Stitch, Unstitch, Stitch Again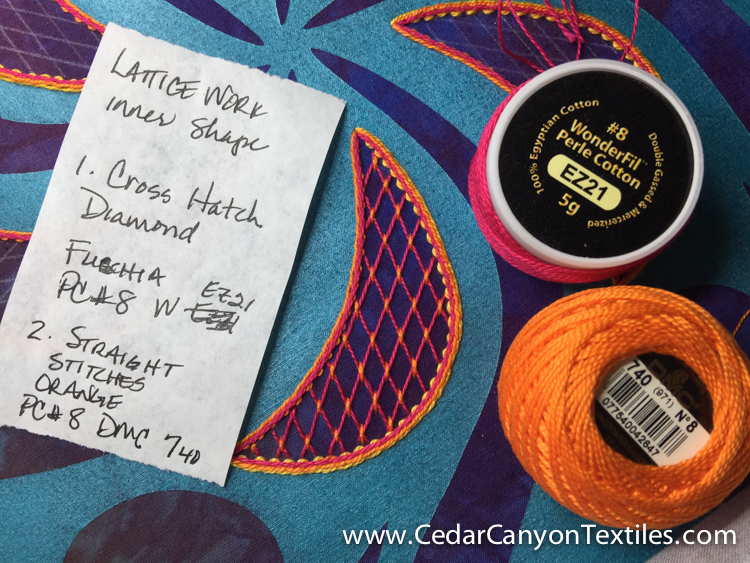 Choosing the stitches for a set of shapes is always a challenge. I "think" I want to go in one direction, get started, and then change my mind. Sometimes I make a good choice right off. Other times I stitch and unstitch two or three times until I find a combination that work.
Keeping track of what I've done is another big challenge. It makes me a little crazy when I want to replicate the look of something from a previous piece and I have to practically reinvent the wheel.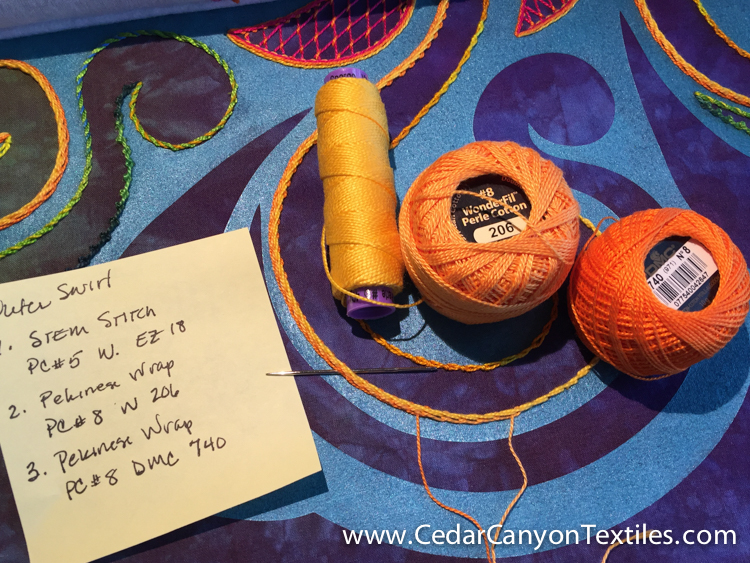 I'm not good a keeping a studio notebook, so I use my phone. Over time, I've developed a shorthand for keeping notes. I take pictures of my notes and the actual threads as I work, and add them to an album. And when I'm really ambitious, I drop the collected photos into a Stitch Notes document as a permanent reference.
(It would be really nice if that last step — the Stitch Notes — would just pop out of my head in a hurry at the end of a project. It's much too easy to put that off to another day!)


The Last Stitch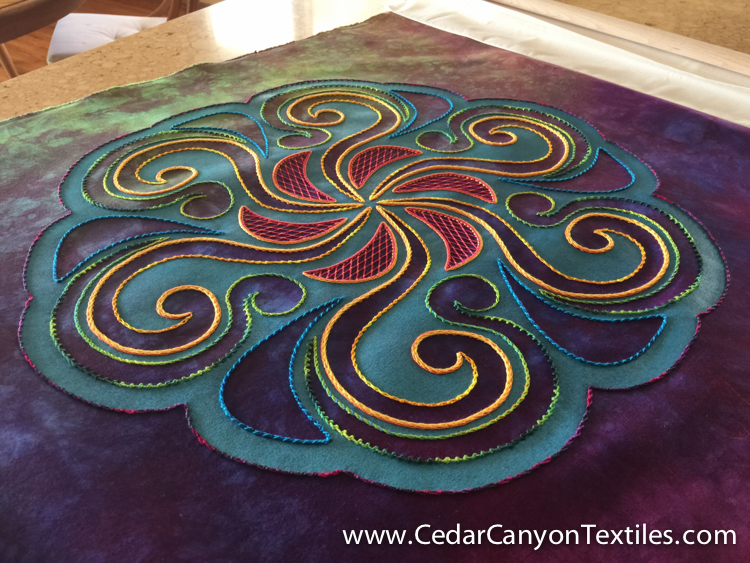 Stitching a piece this size (about 20″ across) is a lot of work. It requires a lot of hours, a lot of thread, a lot of butt-in-chair time, and a lot of patience.
And when the Last Stitch is complete? Wow. I get the biggest pie-eating grin on my face, do a little happy dance, and give myself a big hug. I so enjoy putting the Last Stitch in every piece I do. It's magic!


Two Steps Down, One to Go
Even when I know that the Last Stitch is really the Last Embroidery Stitch, it's a huge step forward on any given project. The image is on the fabric. The stitching is complete. There's still plenty of needle & thread time in my future as I add beads to this lovely piece, but today I'm celebrating.
The Last Stitch is in. A big step is complete. My stitch-loving heart is thumping with joy.


Your Turn
Do you have a special way to celebrate adding the Last Stitch to one of your projects? Leave a comment below. I'd love to hear your thoughts.