by Shelly Stokes, Founder and Creative Mentor


A year ago, I had just returned from a 3-day retreat with Rachael Jayne Groover, author of Powerful and Feminine. It was a wonderful event, and another step on my path to figuring out what I am here to BE in this world.
While I was at the event, I had a chance to film a short video. I decided to go for it, even though I had no idea what I was going to say.
What came out, with amazing clarity, was a very strong message about creative self-care. What I did not understand until later, was that this was a message from the Universe to me, not just me talking to others. I hope this message is as valuable to you as it has been to me.
Honor Your Creative Nature
Over the past year, I have learned to make time in my day to create, to experiment, and to work on my own art. And the better I take care of my creative self, the more energy I have to support the people around me, including you.
I have also learned to listen with my heart as I try to understand what I am really here to BE. One of my greatest desires has been to return to teaching, but I could not see past the travel that comes with the traditional teaching circuit. I could not see past my own thinking about what it means to teach.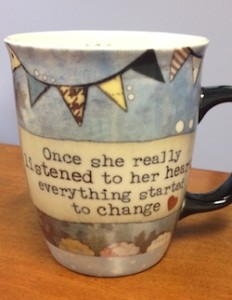 But my desire to teach pushed me to look for another way to reach out to you, a way that does not include getting on a plane or climbing behind the wheel of my car. My desire to teach has pushed me to stick my toe into the ocean of Online Learning, to see if this just might work.
I decided to test the waters with the 30 Days of Design Magic program. I told you it was my first time out, that I have so much to learn. And you have overwhelmed me with your positive response. I am thrilled, I am scared, and I could not be more excited if I tried.
Yes, I am scared along with being thrilled. There are a lot of moving parts with any online program, especially for a newbie. I am sure there will be bumps along the way. But I will get through them, WE WILL get through them together.
Whether you join the class or not, I want you to know how much I appreciate your support. I am honored that you invited me into your creative life, and that you are, collectively, supporting my dream to teach again. You're the best!