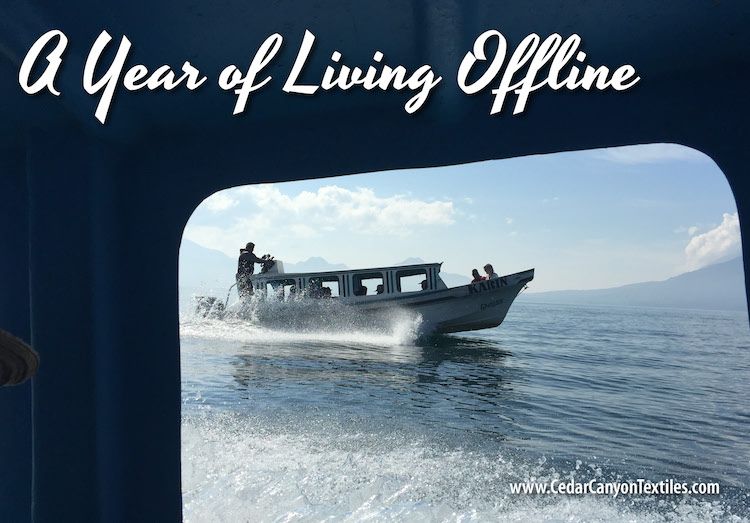 As I looked up some beading instructions on the blog this week, I realized an entire year has passed without a post. Wow! An entire year! With my move to central Mexico in the rear-view mirror, I decided to pop in with a quick update. Here are a few things I learned in my Year of Living Offline.
Life is not a Blog Post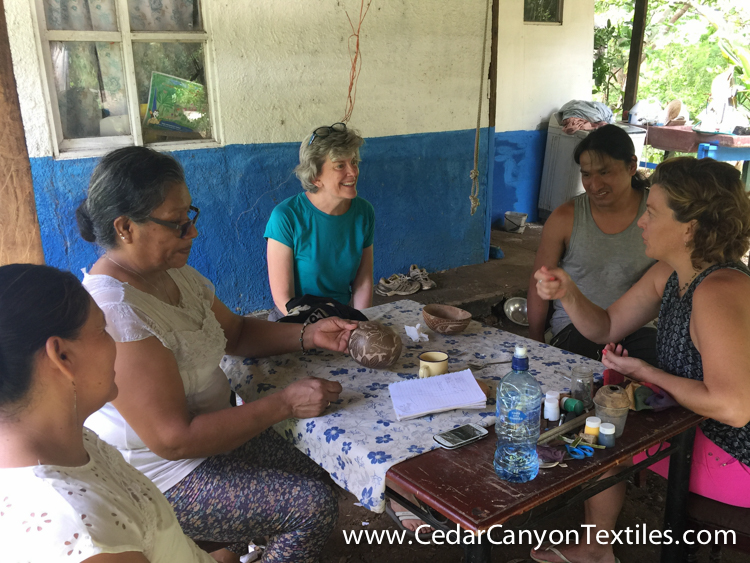 After 10+ years of blogging about fiber art, creativity and life in general, I needed a break. I needed to get back to experiencing life full on instead of looking at everything as blog fodder. No step outs, no carefully curated sequences. Just life as it happened.
It wasn't easy. I took some amazing trips. A textiles tour to Guatemala and a teaching trip to Costa Rica were just some of the very "blog worthy" events in my year. Learning to put the phone/camera down and just "be there" was – and is – a big challenge. Learning to capture the moment without having my brain in blogging mode? Priceless!
Taming the "Should Monster" is Tough
Twenty years of running my own business left me with a lot of habits (mostly good) and an annoying pile of "shoulds" that have been hard to release. I should be working. I should be connecting with my readers – at least once a week. I should be creating the next online course. I should…
The one thing that was missing from the list? That I really should quit "shoulding on myself!"
I know I'm not alone in having an overactive "should monster" sitting on my shoulder whispering not-so-sweet guilt-inducing nothings in my ear. But there are times when you have to say Stop! As in Enough Already!
What I really needed was a complete break from my entrenched routine. Time to rest. Time to nest. Time to consider what next.
Nesting Takes Time
After years of living in a typical American home, our move to a (small) castle in central Mexico has been an adventure. Different country, different culture and a totally different style of house called for some serious nesting.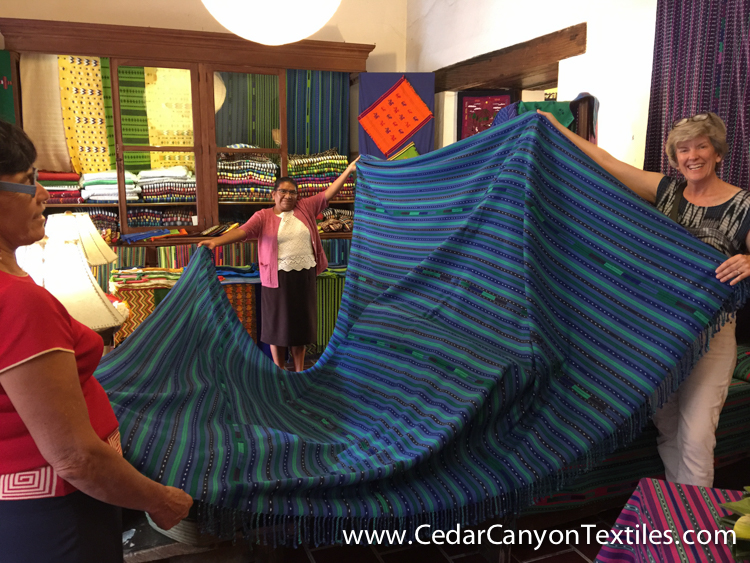 Some folks can decorate a home in short order. I'm not one of them. That and the fact that I'm getting fussy about bringing more stuff into my life. I prefer to find a few treasures that really speak to me and carry good memories from my adventures.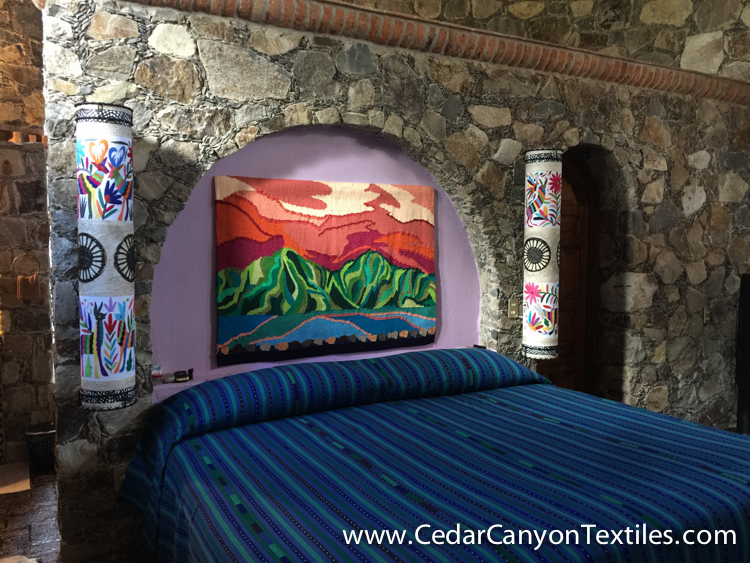 The bedspread from Guatemala looks great in the master bedroom. It's beautiful with the embroidery/bark art lamps and the tapestry from Aztec Studio in the neighboring community of Ajijic.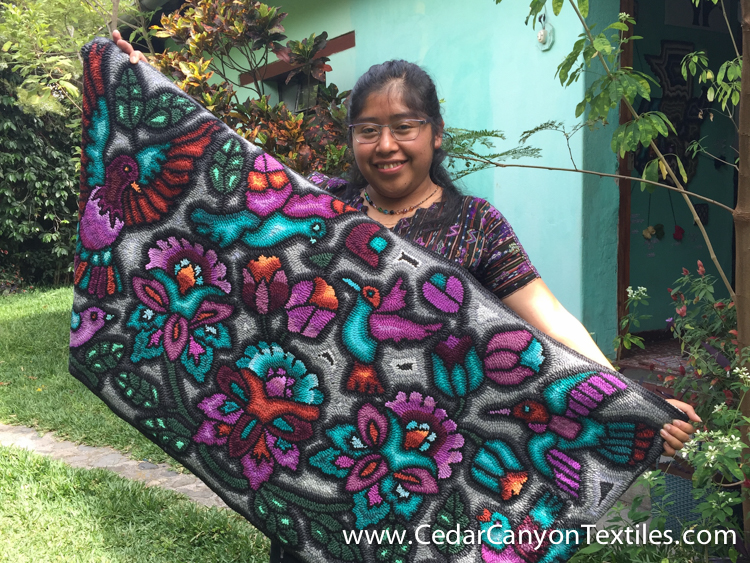 One of the highlights of the Guatemala textiles tour was meeting the rug hookers from MultiColores in Panajachel. This beautiful rug graces my living room and is a daily reminder of a delightful trip. (If you want to know more, pick up a copy of Rug Money by Cheryl Conway-Daly and Mary Anne Wise. It's a fabulous story!)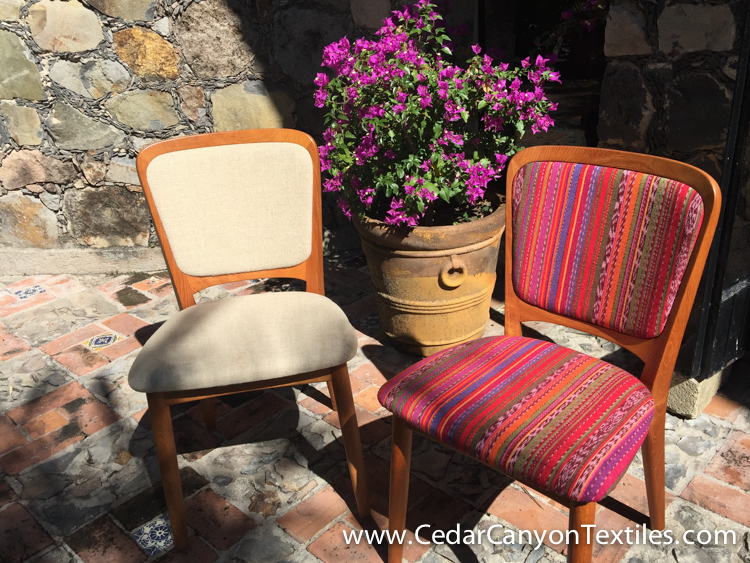 When we moved, I shipped my well-loved dining room table and chairs to our home in Chapala. But those beige chairs… ahem… did not exactly fit in their new environment.
The style of the chairs is still not exactly what one would choose for a castle, but they look a lot more at home dressed up in Guatemalan ikat!
Taking a year away from my work for nesting has been good for me. The house is becoming a home, and I've had plenty to time ponder the future.
What's Next?
During my year-long break, I spent a lot of time thinking about my art, my blog, my teaching and how they fit into my new life. Do I continue? Do I pack it all up and move on? Does it matter to anyone other than me?
I don't have all the answers, but some things are becoming clear.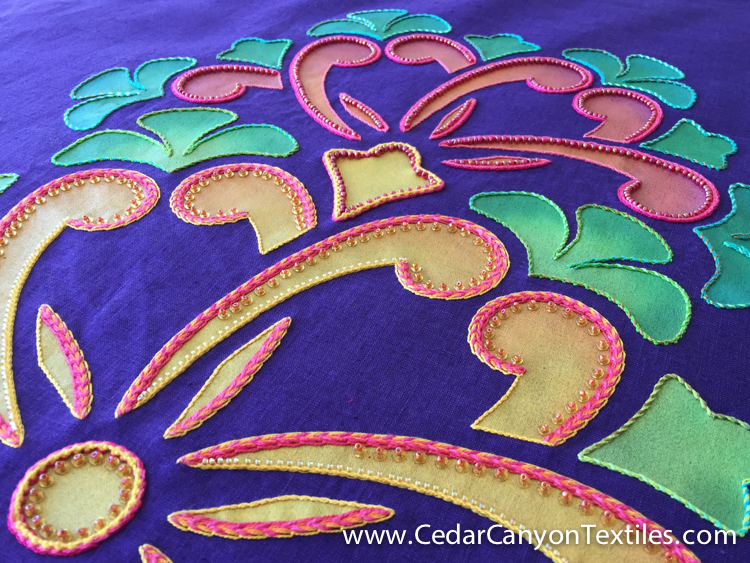 First, my art is not optional. I'm happy to report that I am back in the studio painting, stitching and beading to my heart's content. I just finished up the third piece in my StarFlower series with a goal of having at least 8 pieces finished by this time next year.
Second, this blog is a tremendous resource for me, even if no one else ever looks at it. It has been the record of my learning from 20 years of playing with paintstiks. It captured the history of Cedar Canyon Textiles and the adventure of taking the Paintstiks into the quilting market. It has served as my studio notebook as I made strides in my personal art work. And I like to believe that it has inspired a few of my friends and readers in their own creative pursuits.
Finally, teaching is not something I can just quit. It's part of my makeup. I'm blessed with a God-given skill for breaking things down into step-by-step doable bits and making them easy for others to understand and do.
That said…
There is a lot to be said for living offline. Fewer deadlines, less pressure, and the luxury of being without constantly observing and documenting.
As I settle into this new chapter in my life, I'm still pondering. Is there a way to bring teaching and blogging back into my life in a manner that works for me now? 
Are You Living Offline?
Lest I bore you to tears with my musings, I'd love to hear your thoughts. How do you balance your "real life" and your "online life?" Do our ever-present online connections add value to your real life?