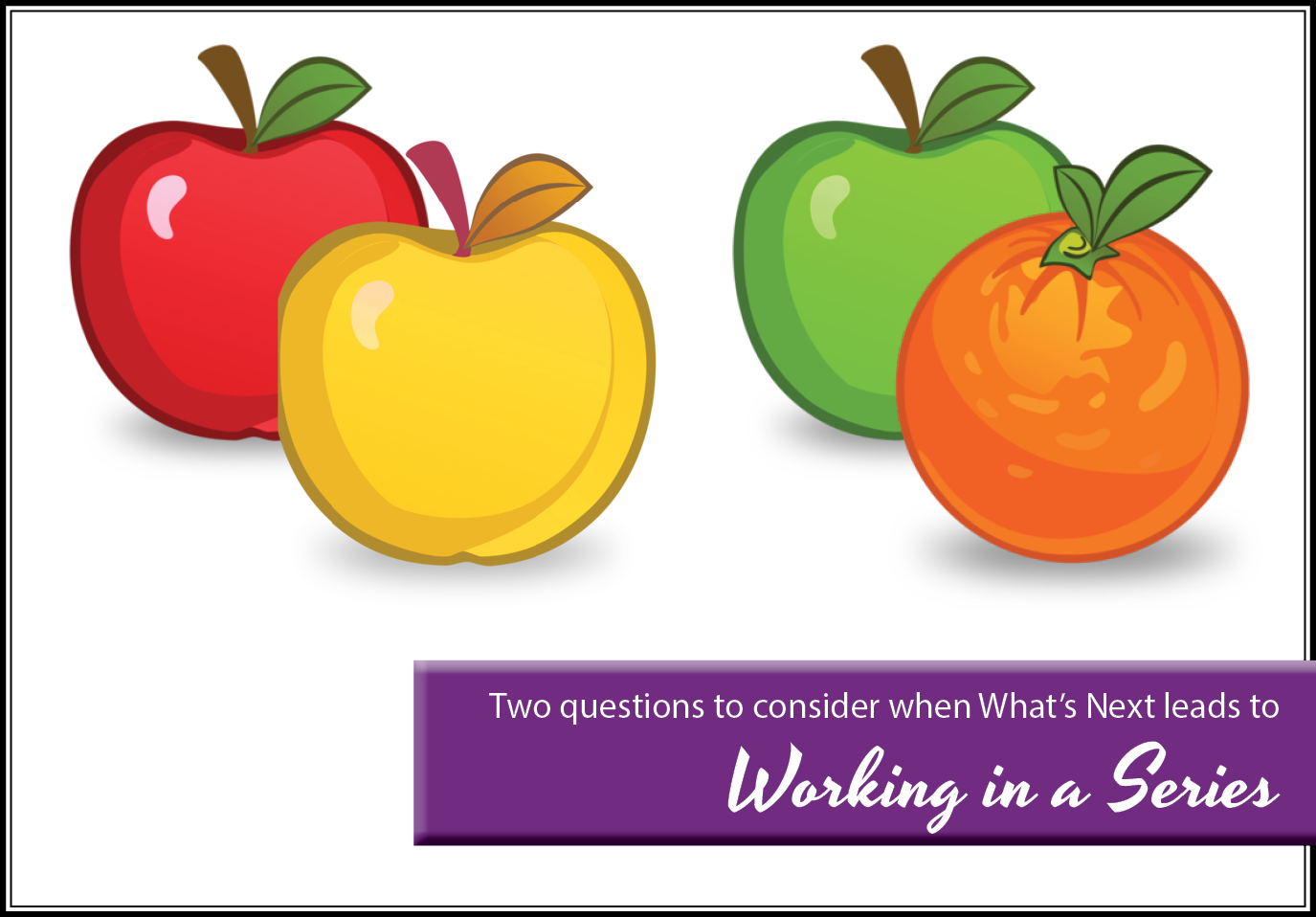 For the past couple of weeks, I have been thinking out loud about how I am facing the big (and sometimes scary) question of What's Next. This question pops up every time we finish a project, a piece of art, a book or a pattern. Whether you simply enjoy your craft as a hobby or have created a business around your work, we all have to answer up to the big What's Next.
As I was breaking this topic down into more manageable chunks, I drew out a flow-chart to help me keep things straight. You may not think in flow-charts, but I'm a (reformed) programmer who worked with a team developing big computers in my first career, so you'll just have to cut me some slack. I promise not to drift off into geek-speak.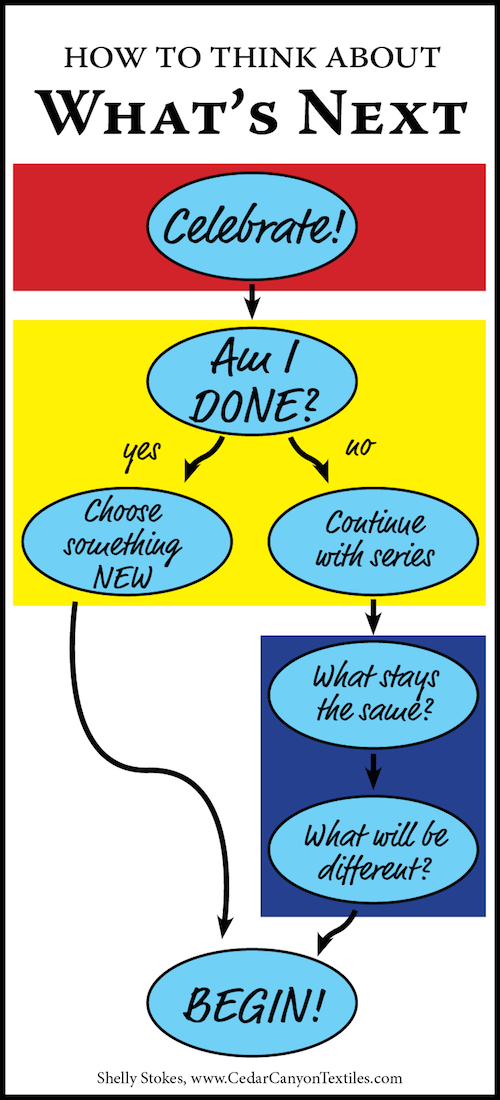 Today, we're going to ponder the two questions in the blue box related to working in a series. If you missed the first two articles, click on these links for Part 1 and Part 2.
Working in a Series
Before I jump in here, I want to be clear that this is a brand new topic for me. I have only worked on one small group of quilts that could be considered a series, and that was many years ago. Plus, I had not done any thinking or research into what it meant to work in a series, so it was pretty much what I would call an accidental series. But we all have to start somewhere, right?
I purposely avoided reading any books or articles about this until I had spent time thinking about it myself. I wanted to see if I could come up with some ideas about what it meant to work in a series – to me. After much pondering, I boiled it down to two big questions: What Stays the Same and What Will Be Different. Let's dig in.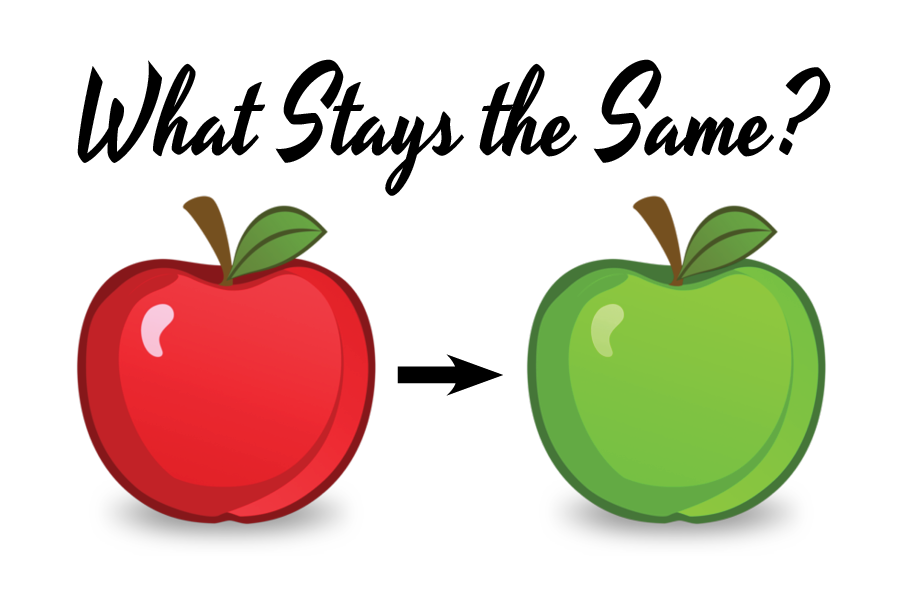 A series, to my thinking, is a group of things with a recognizable theme or style – something that holds them together. If you have decided that your NEXT thing will be part of a series, you have to think about what element, theme, style, color scheme, construction technique, (whatever!) from the piece you just finished will be carried forward to the one you will work on next.
For me, this comes down to deciding what I enjoyed the most. Was it the design? Was it the way I put it together? Was it the embroidery I added to the surface? Was it the particular colors I chose? It all comes down to really LOOKING at the thing you just finished to see which elements are "keepers" and which didn't really float your boat. (See, I promised… no geek speak!)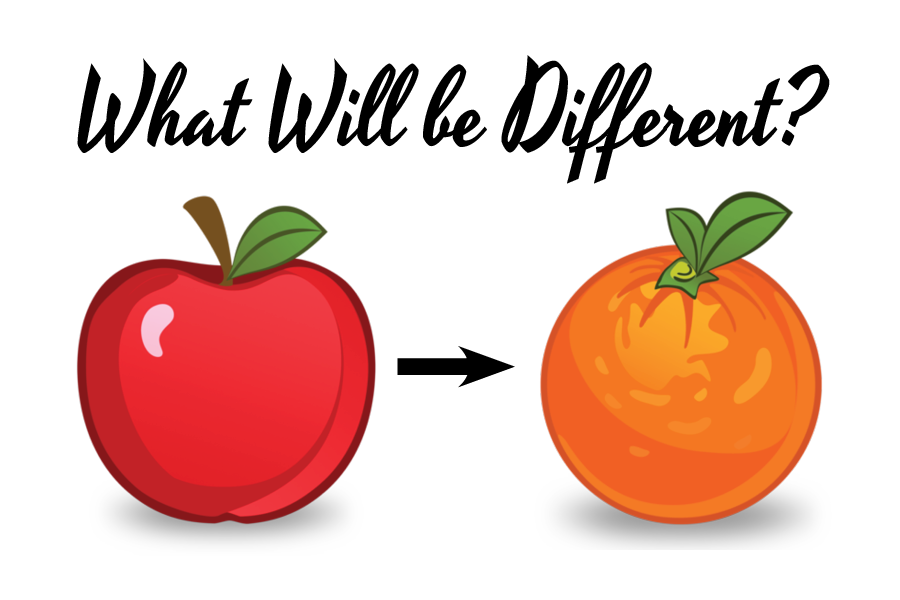 The flip side of this question is to consider what will make the next piece different. I don't have the patience to make the same thing twice – and you probably don't either. Something has to change, or I will lose interest somewhere in the middle of the project. (Are you nodding your head Yes? Oh good – it's not just me!)
Will the next piece be bigger – or smaller? Will you zoom in to look at a detail of the first design? Will it be something similar in a different color scheme? Will you challenge yourself to capture the feeling of light rather than working in flat, even colors?
The change can be as simple or as challenging as you want it to be. For me, it's a matter of changing this up enough so that I don't feel like I'm doing the same-old, same-old – without making it SO DIFFERENT that it loses the connection to the other piece(s) I have already worked on. Like everything else, it's a balance.
The more I explore this concept of working in a series, the more excited I get about it. I have borrowed a book from a friend and I'm anxious to learn more. In the mean time, I'll share the experiments I'm doing in the studio as I ponder What's Next for me.
Your Turn
Have you worked on a series of quilts, paintings, or other types of creative projects? Did you like it? I would love to hear about what you enjoyed the most – or what you found to be the biggest challenge.
Leave a comment below or over on our Facebook page. Thanks!