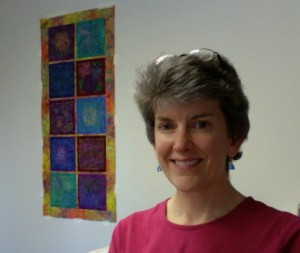 Hey folks! This is the week for the big Minnesota Designer's Blog Hop! (You can read all about it by clicking on the logo over on the right hand side of your screen.) I'm on my way out of town for the big Bernina University event in San Francisco, so my turn on isn't until July 1. In the mean time, you can click on over to the other blogs to see what's happening around the great state of Minnesota.
I'm going to show you a great project on July 1. I call them "Easy Paintstik Placemats." To get ready for the event, I pulled all my tips and tricks for making great rubbings into a single document. Finally! This little gem of a handout covers a bunch of topics that I've covered over the course of 3 or 4 blog articles. You can download the article by visiting the Learning Center on our site. If you prefer the "chatty" version,  you can follow these links to past blog articles. Here's what's covered…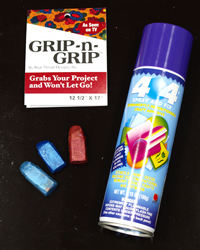 The Big 3
The Top 3 Tips are first on the list. You need the right tools for the right job. Get a grip with a Grip-n-Grip mat from Bear Thread Designs, 404 sticky spray from the folks at Spray and Fix, and learn to use the side of your paintstiks. The articles that covered these topics are Better Tools, Better Rubbings (part 1), and Better Rubbings (part 2).
Making rubbings from a single plate
Next up are tips for making the actual rubbings. In the fist section, I've provided my recipe for filling your fabric with images from a single rubbing plate. The process here is pretty simple. Make the first rubbing from a portion of a rubbing plate, move the fabric, do it again, and so on until you fill up your fabric to look something like this.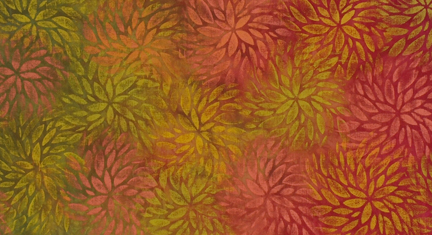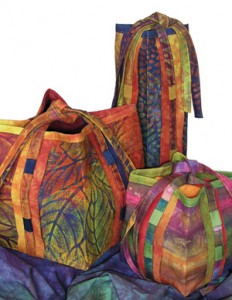 Once you have a lovely piece of fabric, you can make a wonderful project from it. Bosa Nova Bags, anyone? We'll be using this technique for the placemats, so I really recommend that you download the Top Tips document and keep it on hand for next week.
Rubbing Plate Portraits
The second rubbing plate technique is working with a single image and adding multiple colors. I like to call these rubbing plate "portraits." This is where the side of your paintstik comes in handy — big time! We all know that you can't "see" the rubbing plate under your fabric, but you can find all the design elements by making a very light rubbing with the side of a paintstik. This will help you keep from "running off the edges" as you go back to make the image darker or add multiple colors. This was discussed in the post called Fixing Mistakes, Working with Multiple Colors. (Go to the 2nd half of the article.)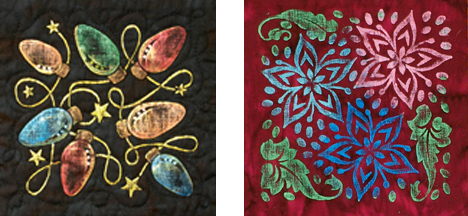 Here are a couple of block portraits that use multiple colors. We'll be talking more about the "portrait" technique in July as we debut the new Paintstiks Patches pattern.
Correcting Mistakes
Finally, the Top Tips handout covers a simple fix for minimizing mistakes that happen to me on a regular basis. If I'm in a hurry, or just not paying attention, I often "run off the edge" of my rubbing plate and leave a mark where I did not want one. Well, I found a way to minimize (if not eliminate) these irritating little mistakes. I put masking tape over the unwanted paint, rub it real hard with my finger nail, and then lift off the paint! I may not get every little bit of paint off, but it looks a whole lot less obvious than when I started. You can read the blog entry on Fixing Mistakes for more details.
For your own personal copy of the Top Tips for Great Rubbings handout, visit the Learning Center. Click on the document title and it will be downloaded directly to your computer.
Leave a comment, win a prize?
Have a wonderful time with the Minnesota Designer's Blog Hop. I'll see you here on July 1! If you leave a comment on this blog on July 1, you'll have a chance to win a Paintstik Starter Pack  — that's a copy of Paintstiks on Fabric, a set of paintstiks, and a set of rubbing plates.