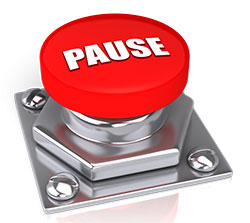 Do you ever have days where things in your life seem to smack you upside the head, give you a good hard shake and shout PAY ATTENTION RIGHT NOW? That's a pretty good description of things that have happened to me over the past few weeks. It's not fun, but it's not going away, so the only thing I can do is to work through this stuff one day at a time.
I've spent the last couple of months planning the big Shape Shifter Kickoff Party, and now I have to put it on hold. It's a huge letdown for me, and for the hundreds of you who are waiting for the big invitation to arrive in your Email inbox. I'm so sorry to disappoint you, but I have some really big decisions to make and I need some time and space to get through them before I can fully direct my energy into the Shape Shifter Online Learning course.
Stowing My Cape – For Now…
It's always fun to share the exciting and positive things going on in our life. Not so much the less than happy and stressful stuff. But there are a few things I want to share with you today.
I've spent the last 10 years working like a crazy person. I put together a hugely successful business, wrote three books, and taught tens of thousands of people to work with Paintstiks on fabric through my books, classes and TV appearances. We shipped tons and tons of products out the door and sold millions of dollars worth of products. It has been nothing short of amazing.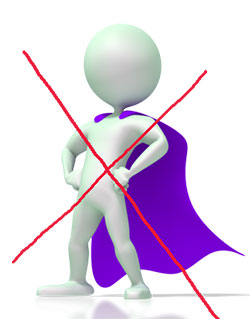 The downside of all this is that I've been pretty much in GO-mode for the entire time. Pretty much every day I got up, pulled on my Wonder Woman Suit, and found a way to keep everything rolling forward. It's quite amazing how long a person can do that before something happens to throw a wrench into the gears. But that is exactly what happened.
Several things have surfaced in the past month that have made it blindingly obvious that I need to slow down, rearrange my priorities, and to figure out where I want to go from here. To do this, I need to send my Wonder Woman cape out to the cleaners, then stuff it in the back of the closet and simply live at a normal pace while I think things through.
Mostly, Things Are Good
I don't want to sound all doom and gloom. Most of the things in my life are in good shape. Jack and I are in good health, we are finally feeling a bit more settled in our new home, and there are certainly not major catastrophes on the horizon.
But there are also some challenges. My sister Sharon is fighting brain cancer (and doing quite well at the 1-year anniversary of her surgery) and my business has to adjust to some really big cyclical shifts in the quilting world. So it's time to slow down, take a very deep breath, and take time to re-imagine the future for me and for Cedar Canyon Textiles.
Getting Back To Real Life
I've already put two fun and exciting things on my calendar for June. I'm going to Duluth for the Minnesota Quilt Show and Conference on June 13-14th. If you see me there, flag me down and introduce yourself. I love to meet members of the Cedar Canyon Community in person!
I'm also traveling to Charlotte, NC to attend Pamela Bruner's Transform 2013 event that is happening June 27-29. Pamela is a very talented business coach and mentor and the event promises to be a really good place for me to be as I work at creating a new vision for both me and my business.
In the mean time, I'll be in touch through the newsletter. I'm certainly not disappearing any time soon. I'm simply giving myself permission to sleep a little later, spend more time playing with my personal art and my friends, visiting with my sister, and taking a well-deserved anniversary trip with my sweetheart. After 25 years, he deserves something special!
We'll get back to Shape Shifters after I have some time to work through all the big questions on my plate. Until then, have a fantastic summer. (And please send some warm, sunny weather to Minnesota. We are more than tired of the rain!)
And just so you know, the Online Store is open for business  and our wholesale orders will be processed as usual. No changes there.