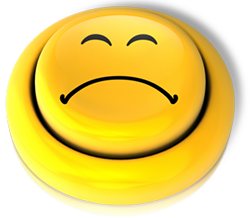 Are you stuck? Do you have tons of good ideas but they aren't making the trip from your brain to your hands? Big plans that are languishing instead of getting implemented? You're not alone and there is definitely something you can do about it.
Let's face it. We all get stuck at different times of our lives. Each one of us tends to be really good at certain things, and not so good at a whole bunch of other things. The easiest way I know to get "unstuck" is to hire a coach, someone that's good at the thing we are struggling to get done.
Now, before you get started with the "I can't do that" line of thinking, let's look at a few examples. You may not think of it this way, but I'll bet you've hired more than a few coaches in your life.
Let's say you wanted to do something to improve your health, like quit smoking or lose 20 pounds. You know this can be next to impossible on your own, so you sign up for the Quit Smoking program or join a local Weight Watchers group. By doing this, you got yourself a coach (the group leader) and a support team (the other people trying to do the same thing).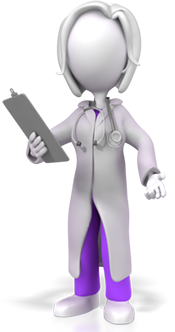 Or, you've moved and you need some help because the furniture from the old house doesn't fit right in the new house. The quickest way to figure this out is to schedule a consultation with an interior designer. (And yes, you can get great advice without spending a fortune having them replace everything in your living room!) Your designer is your coach, whether or not you make any purchases with them.
My point is, that you've probably hired any number of "coaches" in your life without blinking an eye. Your taxes got too complicated, so you hired a CPA. You slipped on the ice and injured your knee, so you hired a physical therapist. You may not have been thinking about it as hiring a coach, but that's what you did. You found someone who could help you get past whatever it was keeping you "stuck."
The Case For Creative Success Coaches
Now you may be thinking, "You're right, Shelly. I've been hiring coaches to help me solve problems without even realizing it. But a Creative Coach? Really?" Well, why not? Is the creative side of your life really any different (or less important) than the physical side of your life? Not in my house. Let's look at  3 ways you can use a coach to get "unstuck" in your creative life.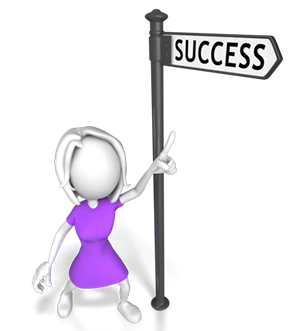 Let's say you have a fantastic idea and you want to turn your creative hobby into a business, but you don't know where to start. Or, you already took the plunge and got started, but things are not going as well as you hoped for. I would suggest that hiring a business coach would be an incredibly good investment for you, preferably one with a good understanding of the creative markets. Is it worth the fees? Oh yes. Having done this myself, I can assure you that a good  can be incredibly helpful.
Or perhaps you have a burning desire to "get serious" about your art. You've been going to workshops, have this vision percolating on a series of things you want to explore, but you just can't seem to get on track. For you, I would recommend an Art Success Coach. Yes, there really is such an animal! There are any number of truly successful artists who love nothing more than serving as a mentor and coach people like you who want to pursue their art in a more serious fashion. I'll give you a great reference in just a minute.
And if you just want to learn more about one particular thing? Great news! There are all kinds of extended learning opportunities to help you dive into a particular topic. You can take a class at a show or travel to a destination retreat for a multi-day seminar. Or, you can join an online course and do your exploring from the comfort of your own home and studio, without the hassles of travel and dragging your supplies half way across the country. No matter which option you choose, you are hiring a coach to help you learn a particular thing – or, to get you "unstuck" with a skill or technique.
Investing In Yourself
When we get right down to it, hiring a coach is not an investment in a particular skill; it's an investment in you. When you sign up for a coaching relationship, whether it is Weight Watchers or an Independent Study with your favorite artist, you are declaring to yourself, and the world, that this thing is important. You are making a commitment to get "unstuck."
And here's the deal, you will only take this seriously if you have skin in the game. If it's free, I can almost guarantee that you won't follow though. It's too easy to be "too busy" or to get sidetracked when life throws you a curveball. Believe me, I've been there and done that. But when you put your money on the line, you show up, do the work, and really learn, grow, and get yourself "unstuck."
Not surprisingly, the more you pay, the harder you work. After all, are you going to sign up for a Master Class with Jane Dunnewold and show up for class without doing your homework? No way! You'll find the time, dye the fabric, create the images, make the silk screens, and drag it all with you to your quarterly training course in San Antonio.
Creative Success Resources
Where in the world are these Creative Coaches hiding? As I promised earlier, I've got a few really great resources to share with you.
For Creative Arts Business Coaching, visit Morna McEver at ProfessionalQuilter.com. Morna is a talented coach who works with professional quilters, pattern designers, fabric and mixed-media artists, and other creative women entrepreneurs. Morna was my first business coach and my work with her was incredibly helpful.
If you have a passion for your art, but you feel stuck, contact Lesley Riley at ArtistSuccess.com. I have not been in a coaching relationship with Lesley; but, I've had the pleasure of meeting with her and talking business with her a number of times. She is a very talented and successful artist in her own right; the perfect kind of person to serve as a coach and mentor for you if you want to get yourself and your art on track.
To learn a particular skill, you'll have to do some searching to find the help you need. Thankfully, almost every teacher, author and coach in the creative world today has a website where you can see what classes they are offering and find out how to contact them directly. If you don't see something on the site that fits your needs, call and ask! You'll be amazed at how responsive these people are to answering your calls, filling you in on all their learning opportunities, and pointing you in a direction that may be exactly what you need to get "unstuck" in your creative life.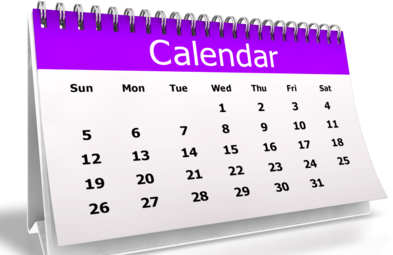 Before I go, I want to leave you with one last piece of advice. The key to a great coaching relationship and learning experience is an ongoing relationship, not just a one shot meeting or lesson. When you make a long-term commitment to learn a new skill or achieve a goal, and you invest time, effort and money in that relationship, you will get better at whatever has you "stuck." It may take 3 months, a year, or something in between, but you're worth it – and you deserve every minute of it!