by Shelly Stokes, Founder and Creative Mentor

The thing I love best about the internet is the ability to connect with people all around the world. I love it when you send photos of your projects or products, and I am always amazed at where you are. Today I want to introduce Tet Puzon, a multi-talented artist from the Philippines. (Which seems very appropriate as I write to you from central Mexico today!)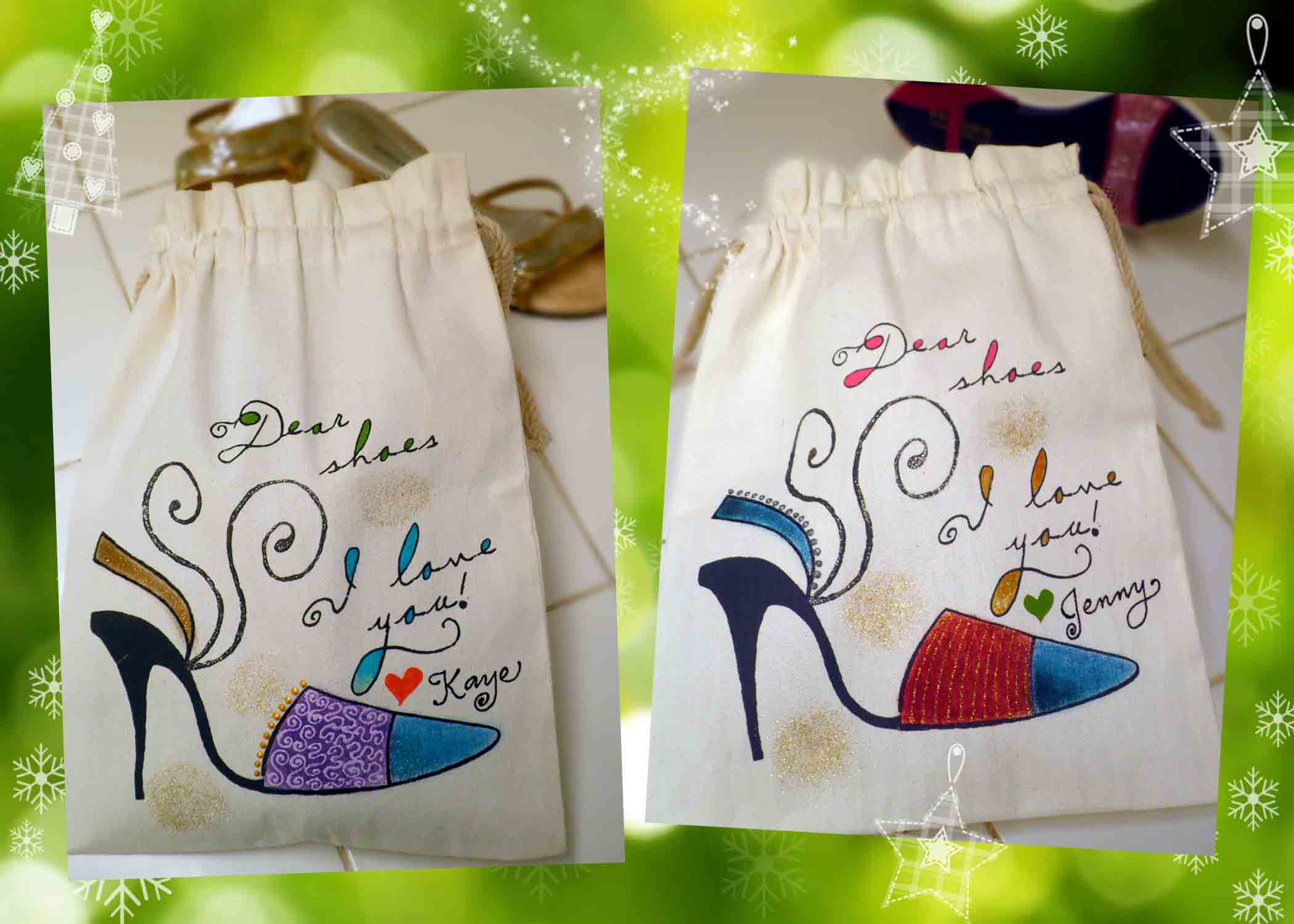 Tet sent me a batch of photos in January to share the products she sold at a holiday bazaar. Her note said "Here are the products Paintstiks help produce." As you can see, Tet's canvas pouches are absolutely adorable. And, of course, I had to know more.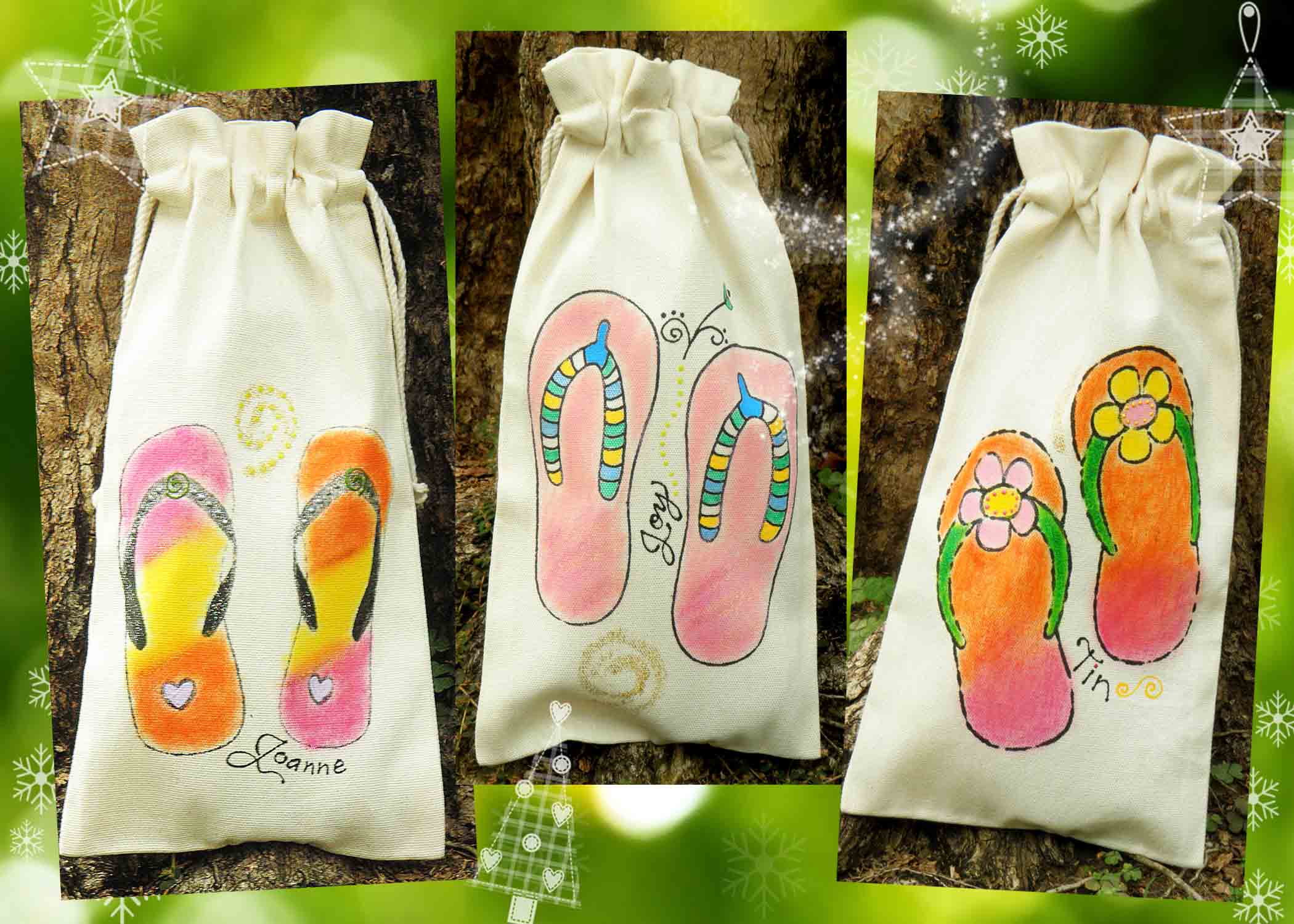 Tet started by making one-of-a-kind items, drawing and painting everything free-hand. But as her hobby turned into a business, she had to find a more efficient way to work. Now she creates a design and has it silk-screened onto pouches, bags or aprons by a local service. Then she "colors" the items with Shiva Paintstiks.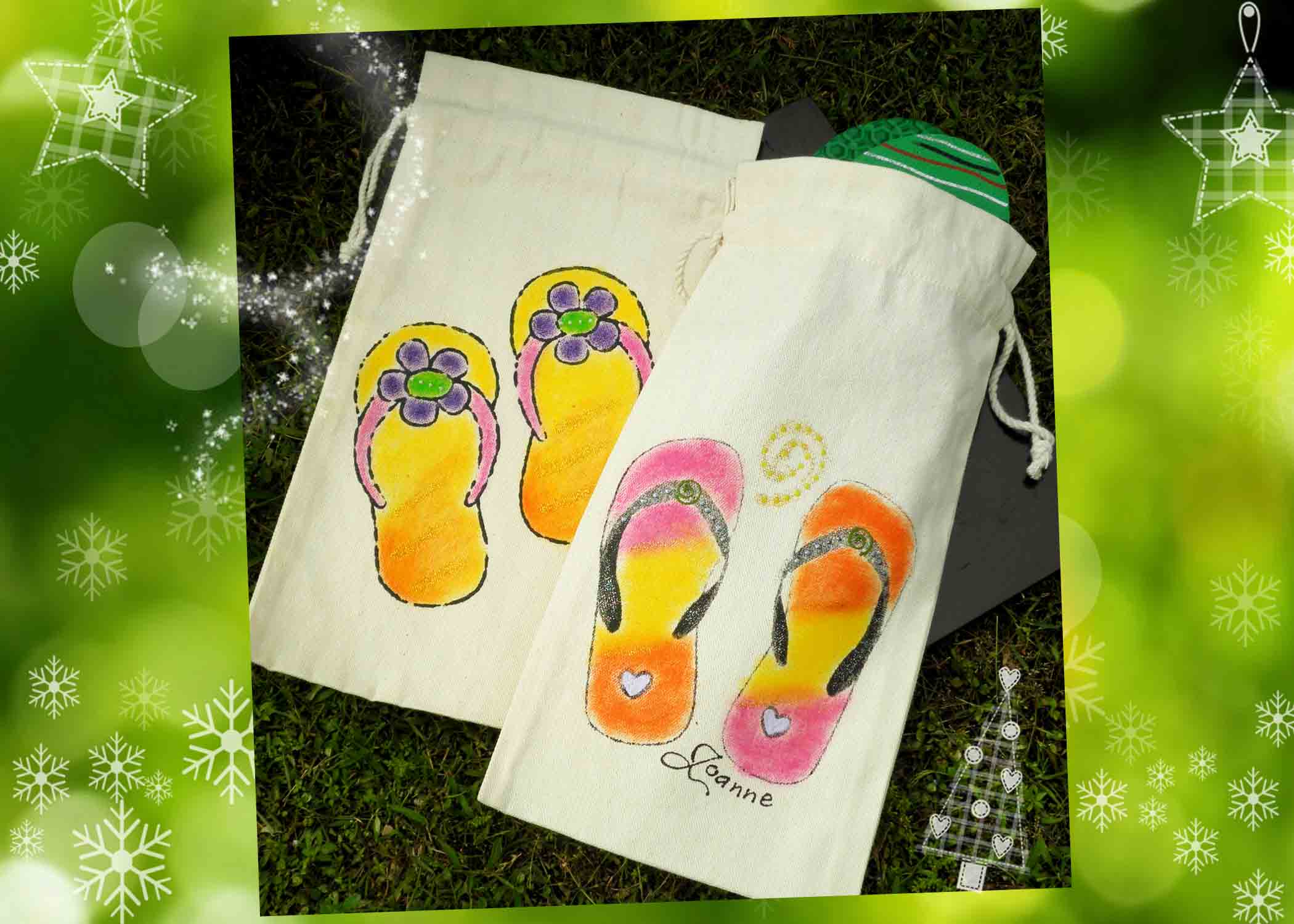 Tet says, "I call it the coloring book concept. I certainly do not mind occasional smudges beyond the lines. That's the beauty of hand painting!" Once the paint is dry, Tet finishes off the items with Tulip glitter and relief paint. When she sells her products, she is able to personalize each one with a permanent marker for her customers. Such fun!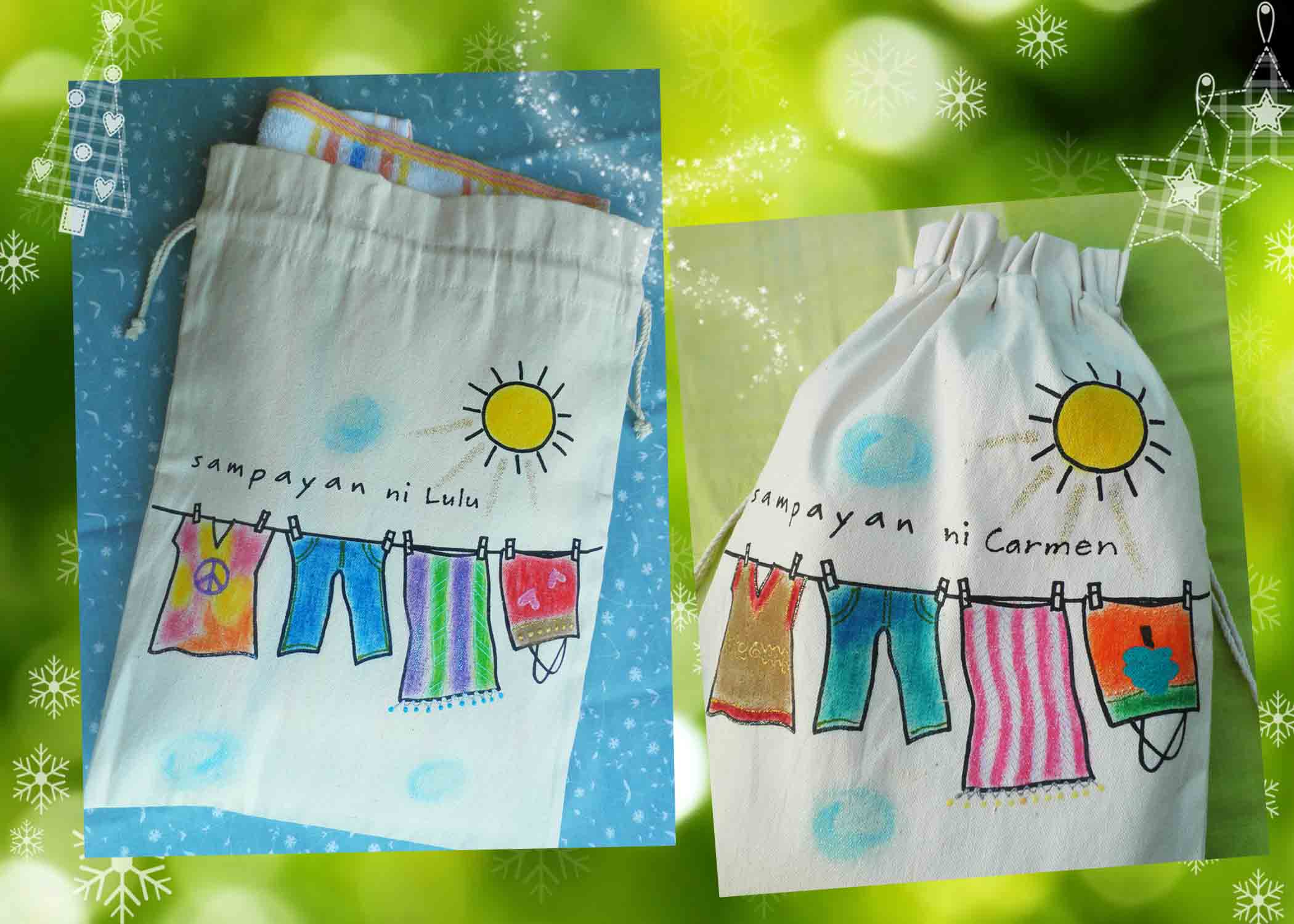 Tet sells her products at a monthly bazaar at the American Women's Club. She is currently setting up an Etsy shop that will allow her to sell her lovely products to her fans around the world. To learn more about her hand-painted pouches and her glass art, you can visit Tet on her Facebook page.
Do you have a story about your art or craft?
I am always looking for stories to share in the Fabric Art Magic newsletter. If you have a story you would like to share with the community, send it my way. As always, you are welcome to post photos on our Facebook page. If you prefer, you can certainly contact me by email.