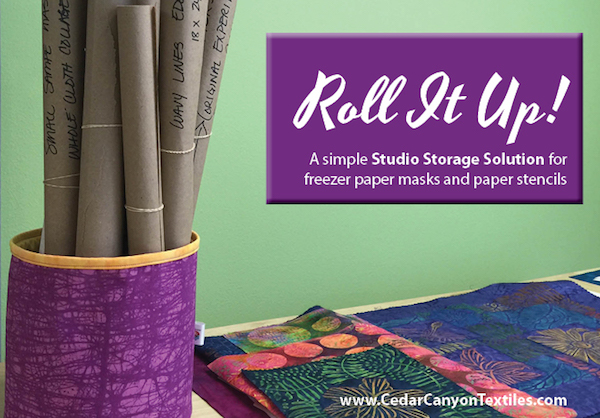 A while back, I took a studio time-out to clean off my 4' x 8' work table. (You can read about my sorry adventure here.)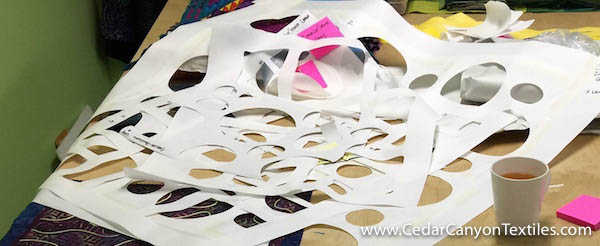 One pile of things on my work table was a bunch of freezer papers masks I had cut to use as examples in the Whole Cloth Collage course.
In case you are wondering, a freezer paper mask is fancy name for stencils cut from freezer paper. But, unlike the typical stencils that we purchase, these can get pretty big – and finding a studio storage solution becomes important in a big hurry.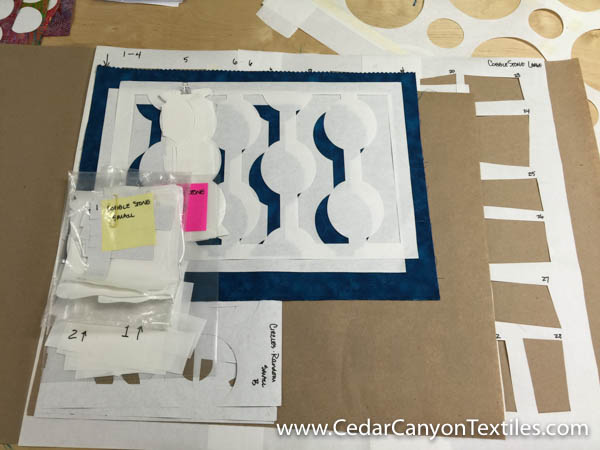 I was still teaching class when I cleaned off my table, so I settled for a temporary solution. I made an orderly pile of the masks, located and labeled all the cutouts for each mask, and carefully folded the pile into a neat, tidy pile.
But… what to do with the masks long term? How could I get at one without rummaging through the entire pile – and making a big mess all over again? And what solution would be stable for storing large and somewhat flimsy sheets of paper?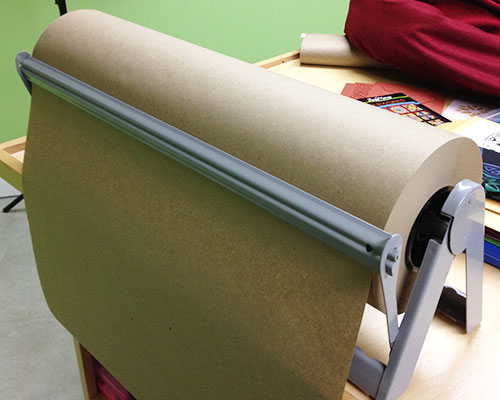 As I looked around the studio, I saw one of my favorite tools – a huge roll of brown kraft paper. And I thought to myself, "Aha! I'll roll the darn things up!"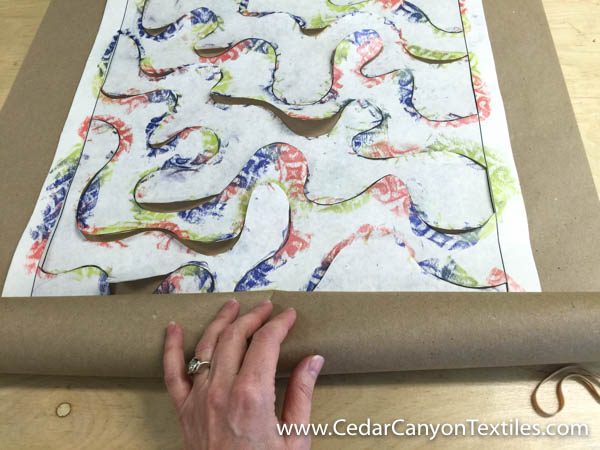 For each mask, I located all the pertinent parts as in layers, cutouts or what have you. Then I rolled them up and fastened them with a rubber band.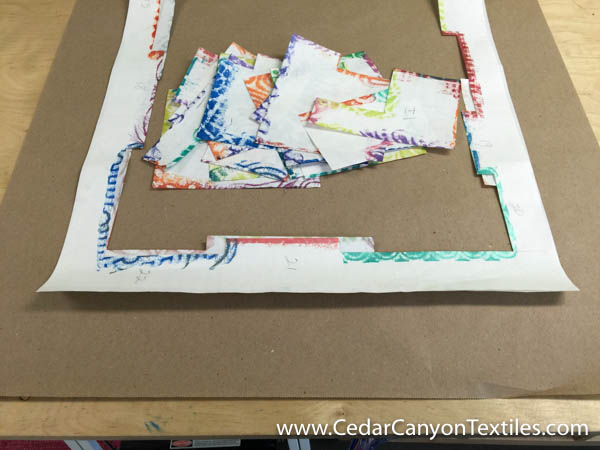 One mask, one roll. Simple, right?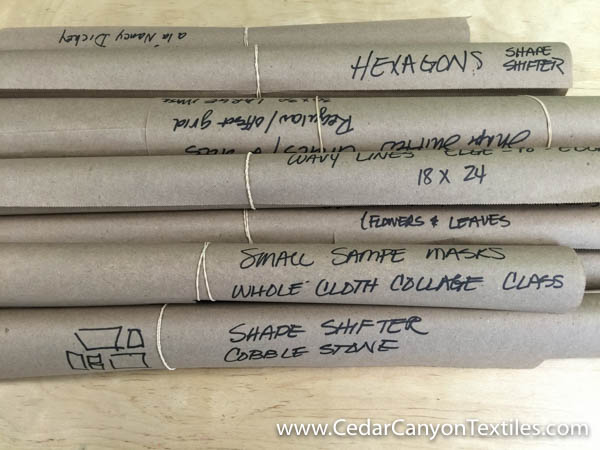 Well, almost. I carefully labeled each roll with a name that makes some kind of sense for me, dimensions, and sometimes a little thumbnail drawing.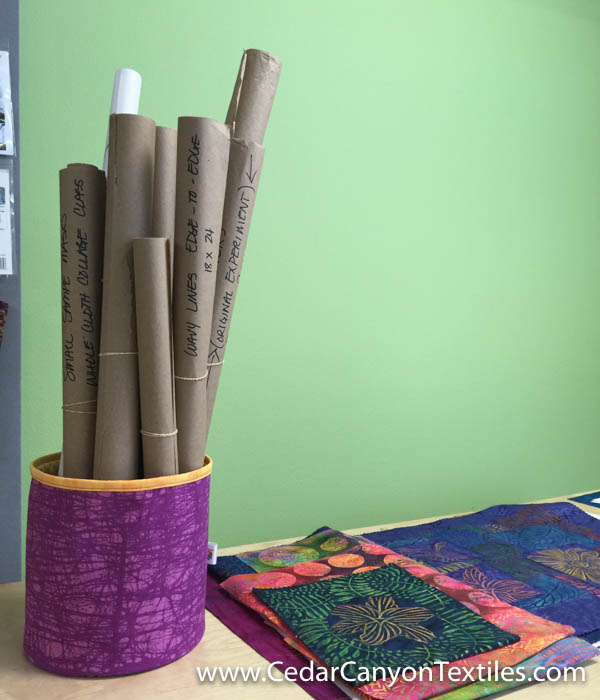 Finally, I gathered them up and stuck the batch of them into a Pop-Up fabric basket. The rolls are very light, so they are not tippy. I have yet to find the "just right" spot for the Pop-Up full of masks, but at least I have found a Studio Storage Solution that works for me.
Resources
You can find the pattern and springs for Pop-Ups at the Fat Quarter Gypsy Shop.
Your Turn
Do you have a method for storing oversize items in your studio? Leave a comment below. I'd love to hear your strategy for taming unruly art supplies!