The latest addition to our DesignMagic line has arrived and is ready to ship. You can go directly over to the Online Store to place your order.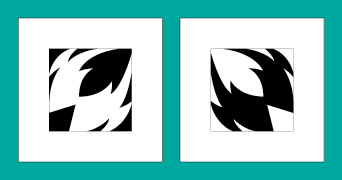 Like all Design Magic stencils, this is a pair of stencils. One stencil has the positive image and the other has the negative image. When you paint these images on your fabric in a repeating pattern, you get a fabulous piece of fabric. It really is magic.
When I was making my samples from the prototype stencils, I learned something I want to share with you. Here are my before and after photos: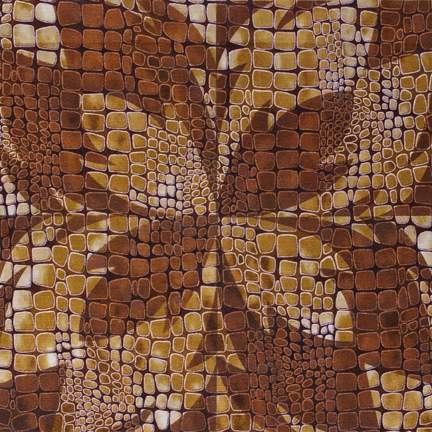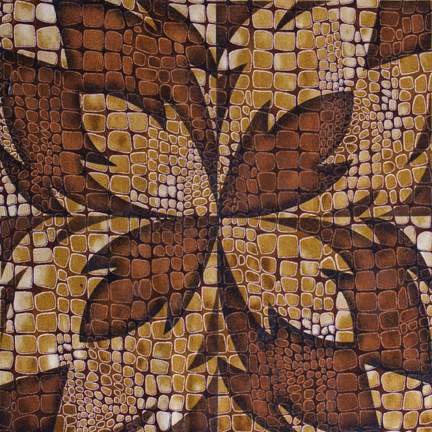 I really love this piece of background fabric. I went on a Safari in Kenya a few years back and I've been fond of animal skin type prints ever since. At any rate, I was curious to see if I could paint DesignMagic images on a fabric with such a strong print.
I started with Asphaltum, the matte brown color in the Mini Earthtone paintstik set. I liked the color, but I felt like the design was getting lost on the fabric. I set it aside and looked at it again the next day. (Always a good plan if something doesn't look quite right!) I thought some darker edges might be in order, so I dug through my paintstiks to find Payne's Gray.
Payne's Gray (a matte color) is perfect for shading. It's dark, but not quite black. I used the smallest paintstik brush I have and added shading around each of the shapes. What a huge difference! My first attempt was OK, but nothing to write home about. With a little bit of shading, it went from ho-hum to WOW — I just love when that happens!
So that's your magic lesson for the day. If you've painted up some images that don't quite float your boat, add a little shading and watch the fabric come to life. It's magic!