Several years ago, I was invited to join a postcard exchange. To my good fortune, the group was the original art2mail exchange group and I have been blessed to be a part of this group for 3 years. This is a fascinating group of women from the around the world. I've met most of them "online" through our discussion group, and had the pleasure to meet several members in person at various quilt shows and markets.
It's always a challenge to figure out what to do for my postcards and I have used this exchange do try something that is not related to paintstiks. This year, I decided to pull out the felting machine and see how it works. While rummaging through my closet (which I will NOT be posting photos of…) I rescued a rather large bag of glorious silk fibers, wool roving, incredible yarns, and all manner of lovely stuff that I have not been able to resist taking home with me over the past 10 years. I also ran across a box of vintage eyelets I had tucked away, so those went into the pile as well.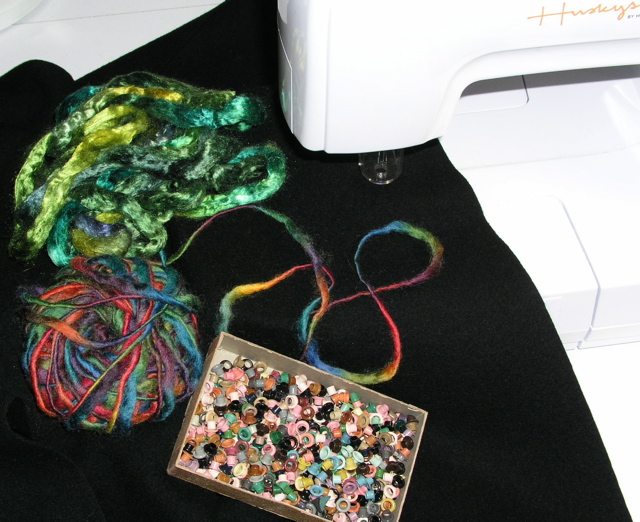 After just playing with the machine for a bit, I settled on a simple design. (If you are going to make 30 postcards, keep it simple!) It was fun to choose the eyelet colors and find a pattern that complimented each card. For the backing, I found a little deck of self-adhesive card stock from the scrap booking section of a local craft store. I love it when I can peel and stick something to get it done quickly! The adhesive gummed up my needle as I stitched around the cards, but a little bit of solvent cleaned that right up.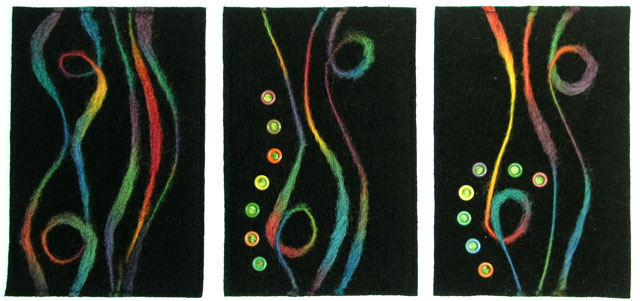 I put a little bits of silk roving under the eyelets to add a little extra color and hide the white on the back of the card stock.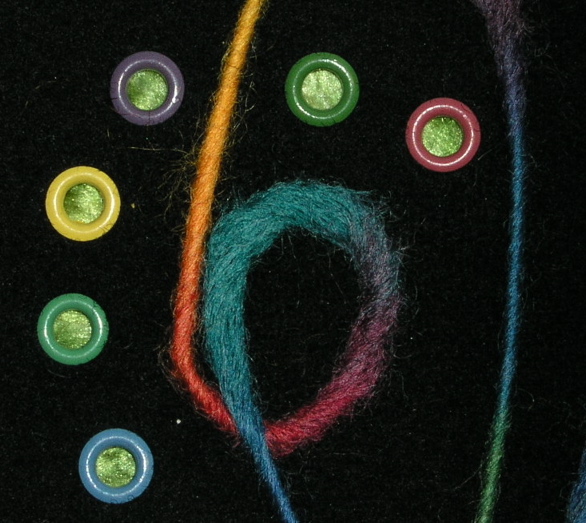 Now, I just have to stick on the stamps and got those cards in the mail! At least I know that I'm not the only member of the group sending out my 2007 exchange cards several months into 2008 🙂