I've been reading articles in Cloth Papers Scissors for several years about embossing designs on metal, and I've often wondered if I could transfer the designs from our rubbing plates to metal. Happy me — the answer is definitely "yes!" This technique will definitely be included in my new Rubbing Plate Roundup book.
Here are a couple of quick photos from my play time over the weekend.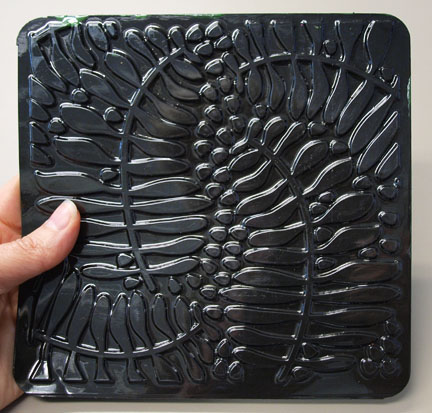 Here is a photo of the Fern plate from the Leaves Rubbing Plate set.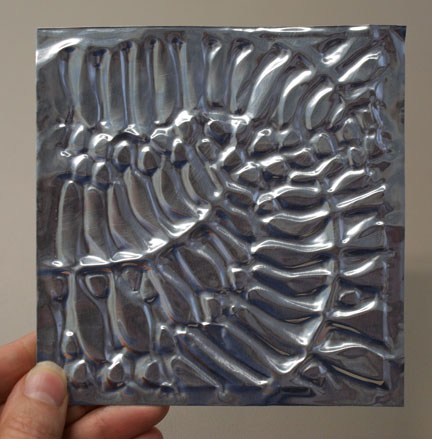 I taped a small square of craft aluminum on the plate and used tools from Walnut Hollow to transfer the design to the aluminum. It's not a perfect rendition — and that's just fine. The bottom line is that it works quite well! Now I need some alcohol inks to give this a splash of color, and it will be ready for use as an embellishment for a fiber or mixed media piece.
Rubbing Plate Roundup is scheduled for release later this fall. Watch this space for details.
If I understand correctly, we can actually stitch many of the metal pieces with the sewing machine. I'll have to check that out more carefully before I run this through my sewing machine. (A little research can save a lot of broken needles…)