by Shelly Stokes, Founder and Creative Mentor

We are one week into the 30 Days of Design Magic program, and I promised to post all of my designs. And there is so much going on with the class that I am way behind (as usual).
Here are the first 5 designs that I did for my 30 Designs in 30 Days exercise.
As I expected, some are more interesting than others. The good thing is that I am actually doing a design each day whether it is good, bad or indifferent. Actually, I think the only BAD designs are the ones I do not do …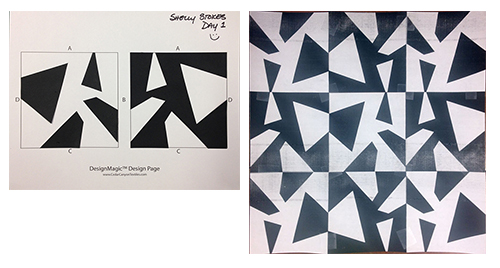 I kept it pretty simple for the first design. Just one shape cut from each side of my black square.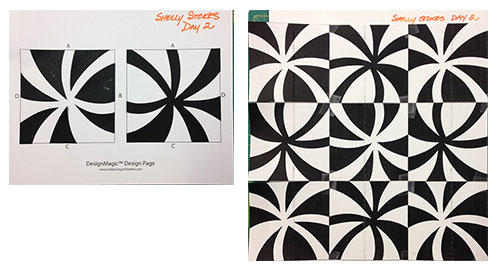 I played with curvy lines on the second design.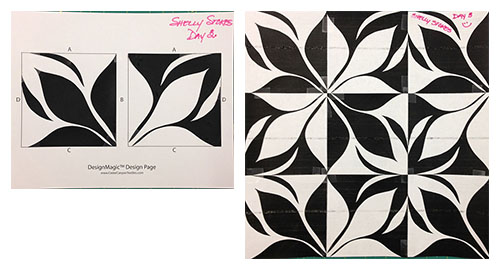 I must have been looking out my window toward the garden when I did Design 3. It has the look of leaves.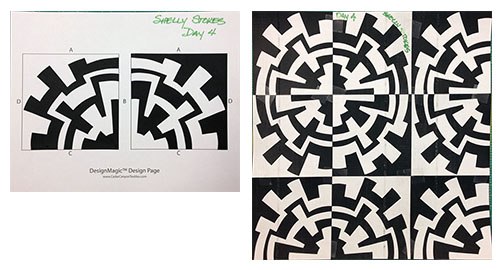 This one was fun. I was thinking about gears. I like the combination of notches and circular patterns.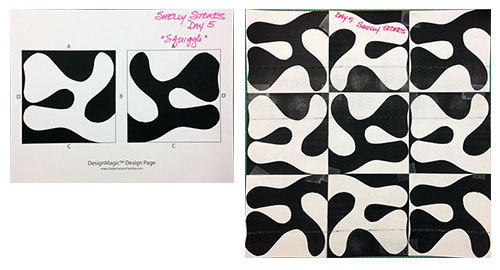 Umm… I am pretty sure I did this at the end of the day. I am not thrilled with it, but there are a couple of elements that could be useful in another design.
I will check in with more designs next week.