by Shelly Stokes, Founder and Creative Mentor

My 30 Designs in 30 Days group is keeping me hopping, but I want to keep my promise to post my designs. Here are the next batch of my personal designs for Days 9-16.
Day 9 – Fun With Flowers: Create a design with one or more shapes inspired by flowers.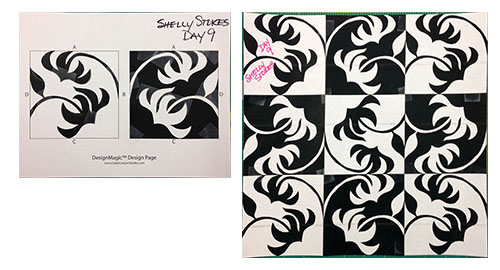 Day 10 – Blast From The Past: Choose a design element from an earlier design and use that as a starting point for today's design. I started with an idea generated on Day 7 and worked from there.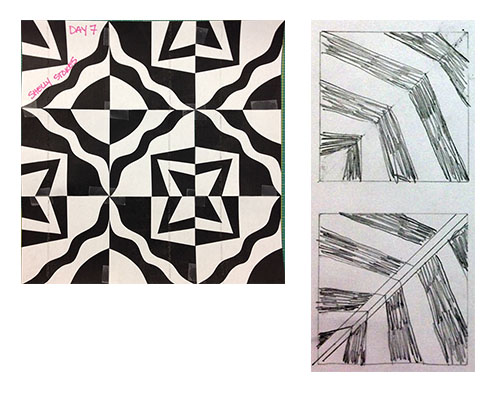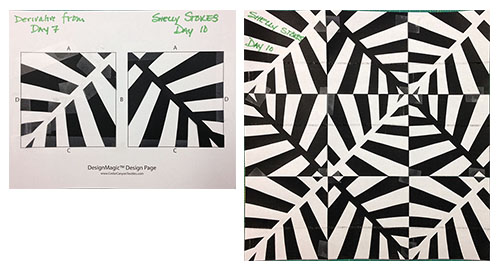 Day 11 – It's Hip To Be Square: Create a design from squares and rectangles.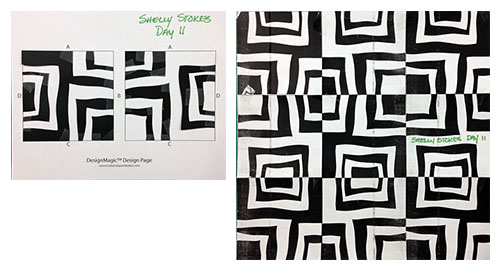 Day 12 – Review and Redoux: Keep half of an earlier design and swap out the other half with a new design element.
I used one section of my Day 2 design to generate ideas. As you can see, it looked totally different by the time I got to the 12th thumbnail sketch.
Day 13 – Round-A-Bout: Create a design based on circles.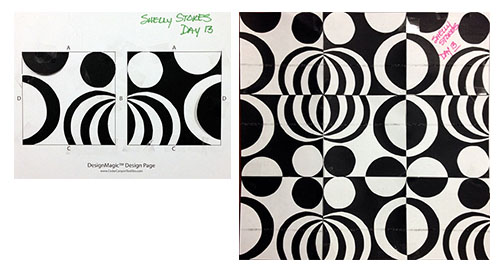 Day 14 – On the Wing: Create a design from nature based on bugs or butterflies — or both!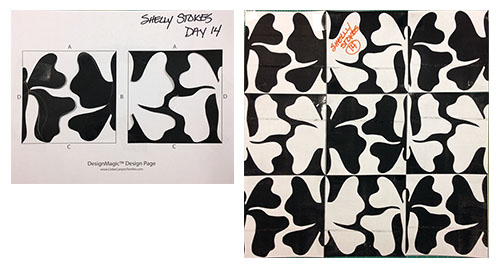 Day 15 – Bent Out of Shape: Create a design with both Angles and Curves.
I created this design for Lesson 1 of the course. I decided to keep it in my list because it has some interesting possibilities with a bit of additional work.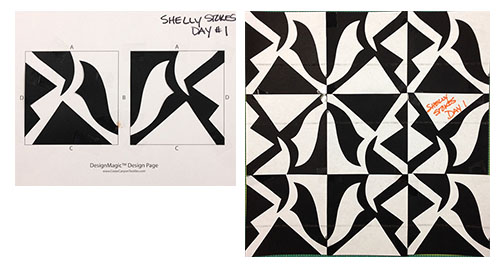 Day 16 – Noah's Ark: Create a design from an animal silhouette.
Today's theme was inspired by two of our Community Members who had fun with Design Magic based on silhouettes several years ago. The blog articles are here: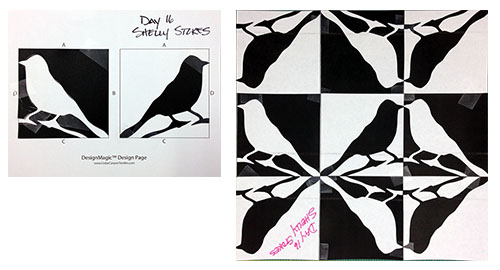 That is it for now. I will have more for you next week.