by Shelly Stokes, Founder and Creative Mentor

The first week with my 30 Days of Design Magic group have been nothing short of amazing. It is so thrilling to see beautiful designs coming in from all over the world.
As I sort through the photos piling up in my Inbox, I'm learning more and more about what makes a pleasing design. As always, I think I will learn more than anyone else in the group.
Here are my designs from Days 6, 7 and 8.
Day 6: What will you do with a curlicue? (Create a design with a curly shape.)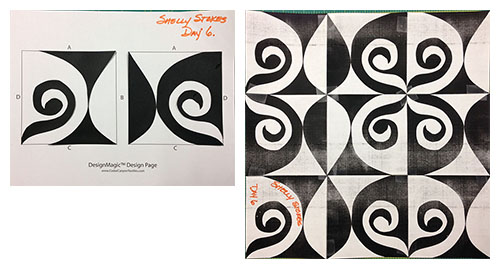 Day 7: Half & Half (Create a design with 2 distinctly different design elements in opposite corners.)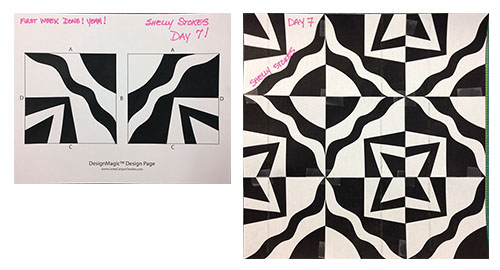 Day 8: Love those Leaves! (Create a design with a leaf motif.)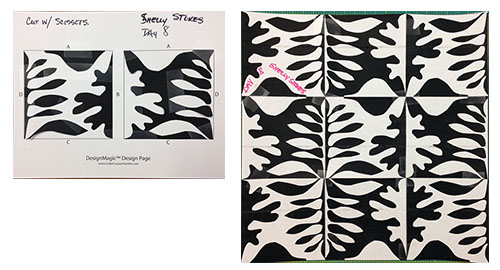 The students in this group are really keeping me on my toes. I'll have to step up my game to keep up with them!