by Shelly Stokes, Founder and Creative Mentor

When 157 people signed up for my 30 Designs in 30 Days course, I was not sure if I was the luckiest lady in the world or just plum crazy!  Would I really be able to keep up with such a large group? And, would the course spark my creative energy as much as it did for the students?
It has been a lot of work keeping up with everyone, but it has also been great fun. My biggest delight has been opening up the email each day to see dozens of designs for our theme of the day. Some are elegant, some a whimsical, and some are just downright funny — you would not believe some of the shoes that showed up for Day 22!
Here are my designs for Days 17-24.
Day 17 – Off to Hawaii: Create a design by folding the paper square and cutting a Hawaiian-style motif.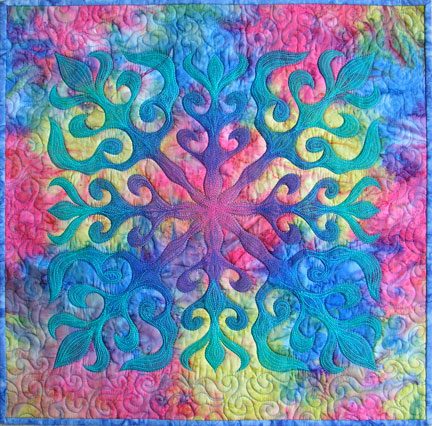 This design was inspired by the Water Lillies quilt I created a number of years ago. I was curious to see if I could use this image for Design Magic. It works quite well.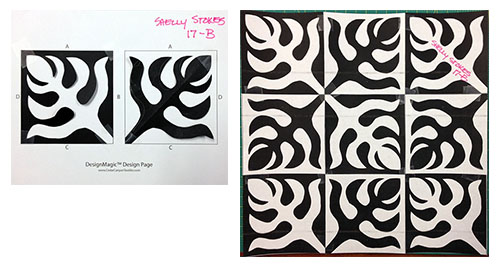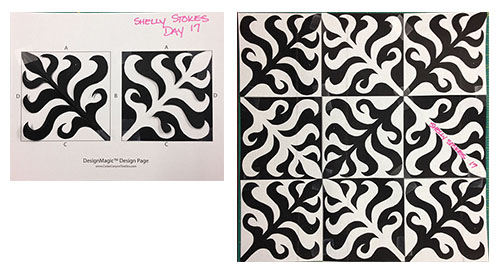 Day 18 – Beg Borrow & Steal: Choose design elements from other students and combine them into a new design that is uniquely yours.
I set up Student Design pages for the 30 Days group so people can share designs. It is very inspiring to see what everyone else is doing — and great fun to "steal like an artist."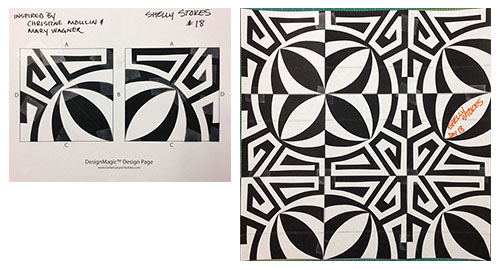 I borrowed elements from Mary Wagner and Christine Moulin for my Day 18 design.
Day 19 – All Fired Up: Create a design to represent flames.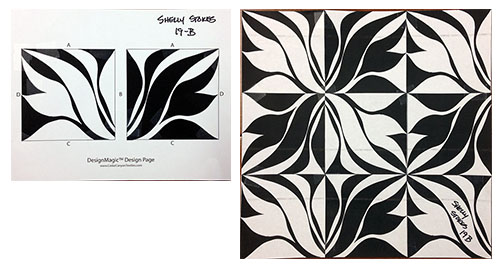 Day 20 – Kaleidoscope: Create a design using patterns you would see in a kaleidoscope.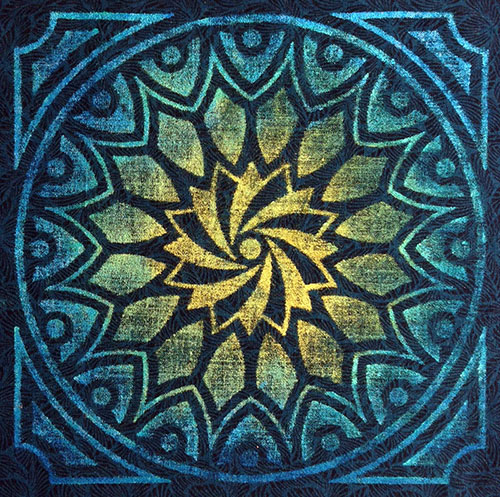 For Day 20, I borrowed elements from one of our new Kaleidoscope rubbing plates. Can you see the similarity?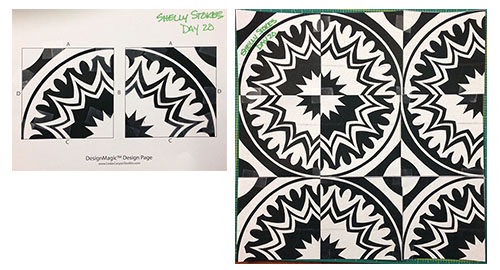 Day 21 – Block Buster: Create a design based on a quilt block pattern.
Most of the designer in the 30 Days group are quilters, so this was a natural choice for a design theme.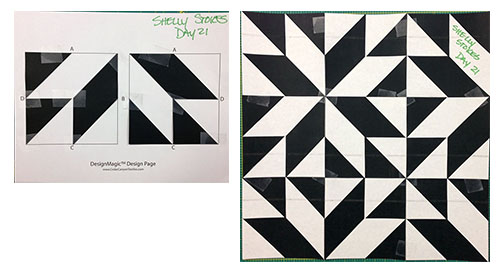 Day 22 – Stepping Out: Create a design based on shoes.
You will not find high heels in my closet, but I had fun browsing for shoes online.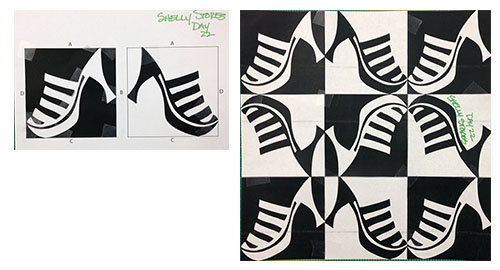 Day 23 – In the Studio: Create a design based on your sewing, crafting or painting tools.
Got scissors? You've got a design!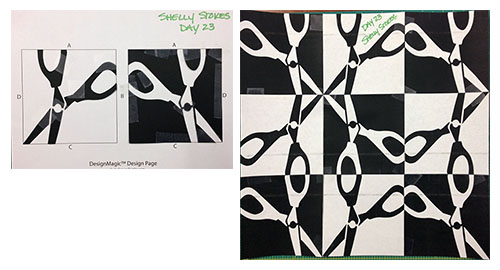 Day 24 – Set the Table: Create a design from common kitchen items.
Yes, designs are everywhere — you just have to open your eyes.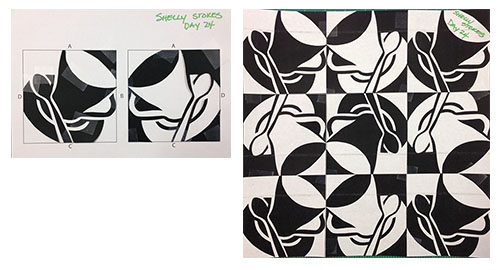 That is it for now. I will have the final installment for you next week.