My friends Missy and Dave Azen over at SwatchBuddies.com are introducing a new product this fall and they sent me an "early" version to play with. I am one of their out-of-the-box users (I do not do fabric swatches), so I was excited to see that the new Swatch It All! swatch cards are made from paperboard instead of plastic.
Don't get me wrong, those plastic swatch cards are perfect for attaching fabric. But they caused a couple of extra steps when I wanted to create paint color swatches.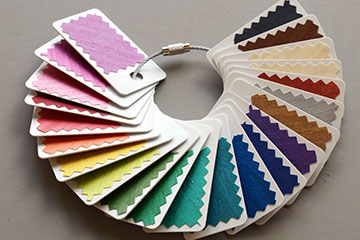 When I made my original paint swatch cards (which I use all the time!), I painted the colors out on heavy paper, let them dry, cut them into small swatches, taped them to the swatch cards and used the SwatchBuddy labels to note the paint color. It certainly works, but there are some extra steps in there. (You can read about my first swatches here.)
The new Swatch It All! paperboard swatches are a much better option for things like paint. Here is a quick rundown of my time in the studio with these wonderful little cards.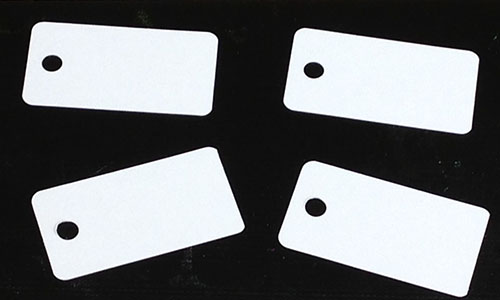 I placed my swatch cards on a Grip-n-Grip mat to keep them secure while I was painted. (It was no sweat to clean the paint of the mat with a bit of CitraSolv when I was done.)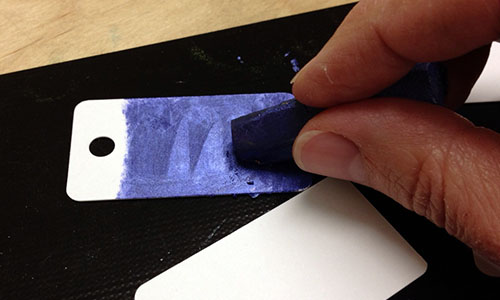 I applied a good layer of paint from edge to edge.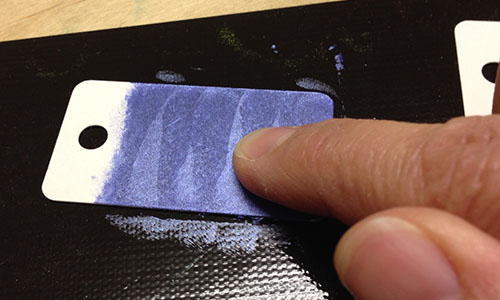 Then I smoothed the paint with my finger and wiped the edges with a paper towel to remove any excess paint.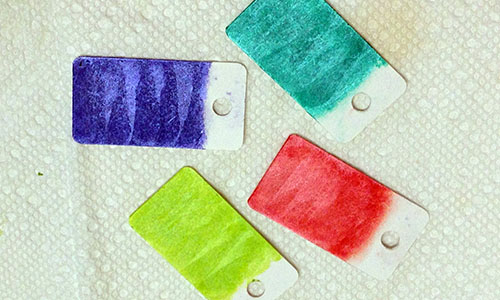 After I finished, I set the swatches aside to dry overnight. The next day, I flipped them over and wrote the paint color on the back of the card. Because the swatch cards are paper, there is no need to have a label — you can simply write on the card!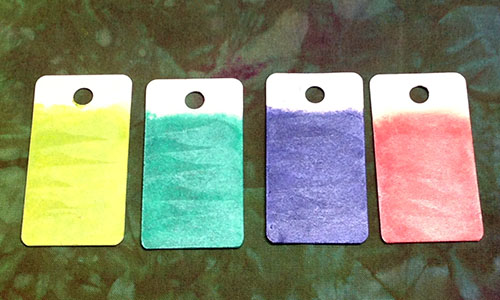 Once your swatches are complete, it's easy to use them to audition paint colors for your next project. It's not quite as accurate as painting the colors directly on the fabric, but it will give you a good idea of whether a color is a candidate for your project.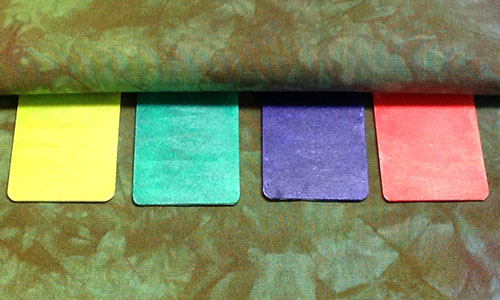 I get distracted by the white, so I like to cover up that part of the swatch card.
Can you see why I like these new swatches better for paint? I think it is much easier to see how the fabric and paint colors work together without the white edges of the plastic cards showing.
Enter to Win our Paint + Swatch It All! Giveaway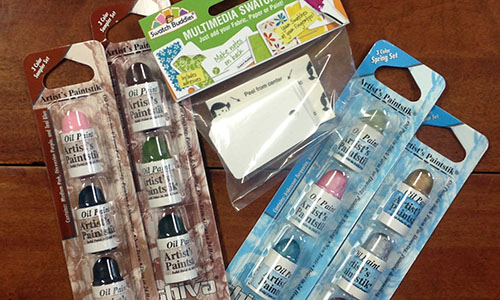 When Dave asked me to try out the new swatch cards, I asked him to provide an extra set for a giveaway. So, perhaps today is your lucky day! One lucky winner is going to receive a set of the new Swatch It All! cards AND 4 sets of Mini Paintstik Colors. That is 12 paint colors and a package of swatch cards that you can use in any way your heart desires.
In case you are wondering, that is $72.70 worth of products absolutely FREE. Plus, you get your hands on the new Swatch It All! product before it even hits the market. How cool is that?
To enter our drawing, simply click the button below, enter your information on the form and click on the button to submit your entry. Yes, it is just that easy!
How Do You Audition Your Paint Colors?
I will announce the winner of our Paint + Swatch It All! Giveaway in next week's newsletter, so stay tuned.
Until then, I would love to hear how you "audition" paint colors for your projects. Share your strategy in the comments below or click over to our Facebook page and leave a comment there.