Don't you love it when things come full circle? Just before Christmas, I returned home to find a gift bag hanging on my front door. Inside? A lovely little zippy bag made from my Piping Hot Experiment blocks! Thanks Deb – I love it!
In case you missed the fun earlier in the fall, here's the story…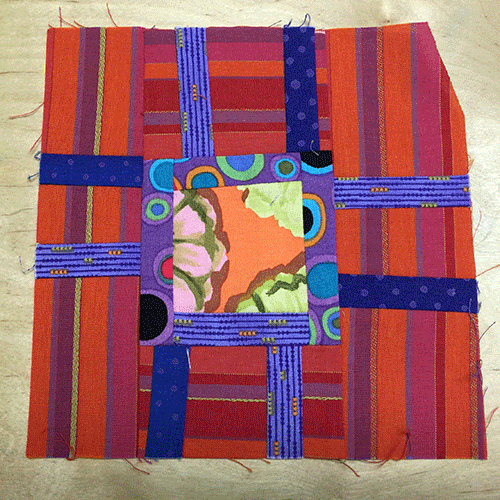 Way back when… (as in years ago!)… Deb gave me a little pile of wonky blocks that were left from one of her projects. And, as is all too common, they sat in my studio for a long, long time.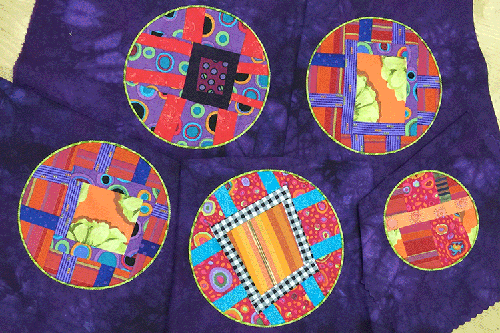 A few months back, I did a Piping Hot Experiment to check out Susan Cleveland's Piping Hot Curves method. When I finished, I wasn't sure what to do with the blocks.
So… I decided to "gift" the blocks back to Deb and let her figure it out. If nothing else, I figured they could take up space in her studio for a while.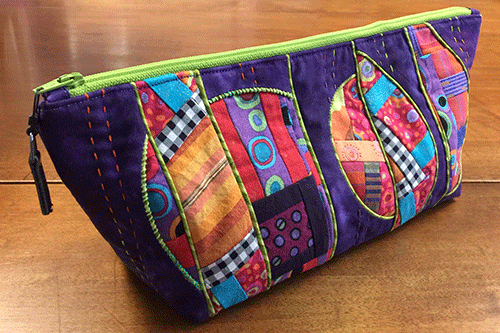 Now, I have to say that Deb is much better at keeping the clutter out of her studio than I am! Since there really weren't enough blocks to make much of a project (only 5), Deb chopped them up into strips and put them back together with yet more piping – then turned them into a nifty little zipper bag. Happy, happy me!
There's just one thing that has me worried. A little birdie tells me there is one leftover block from our Piping Hot Experiment. Any suggestions on how I can keep it from showing back up in my studio?
Your Turn
Do you have a creative friend that you "share" your experiments with? A group that does a UFO exchange? Do tell! I'd love to hear your strategies for cleaning out some of the little piles that seem to collect in creative spaces.