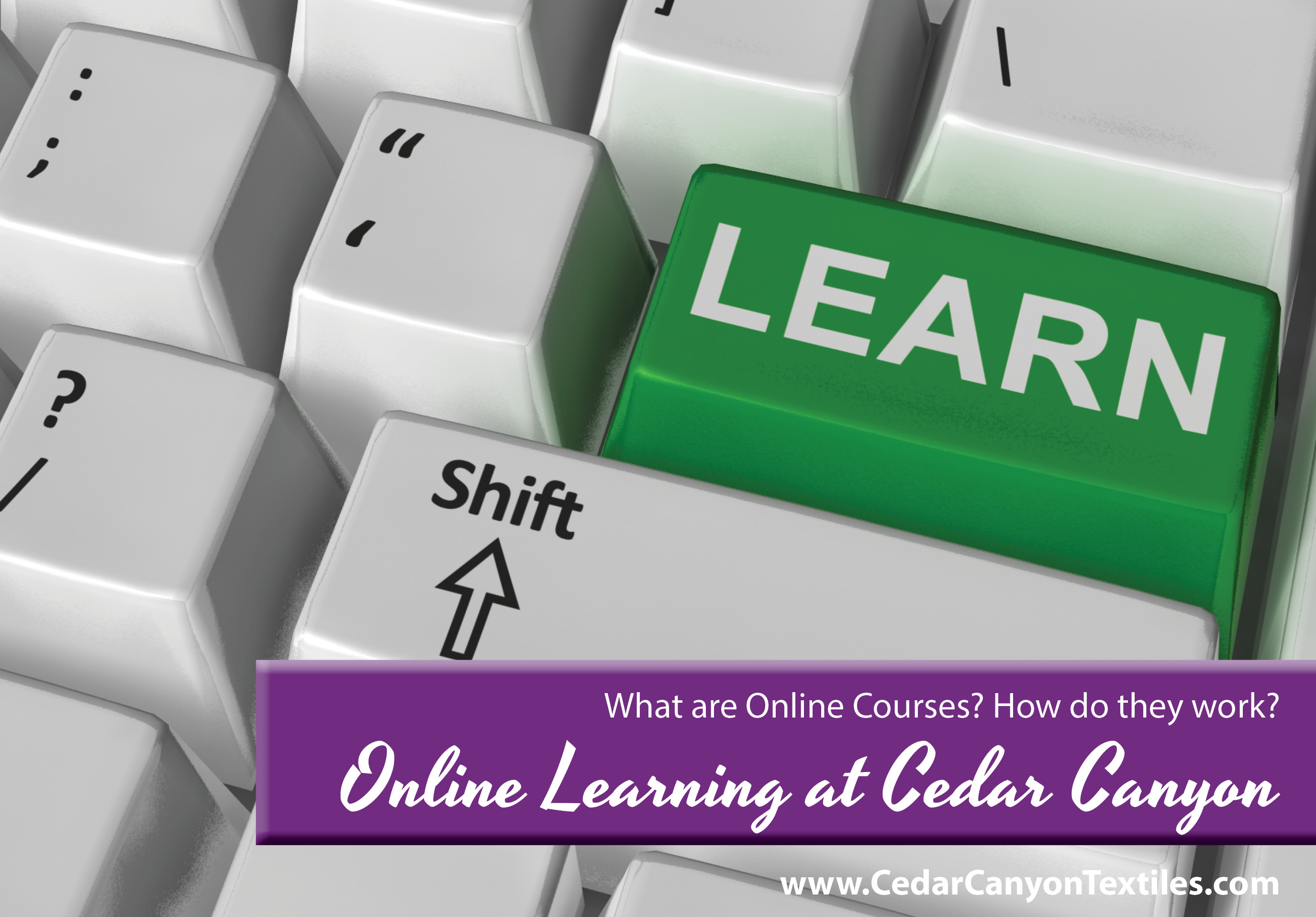 Lots of questions have been coming in about the Art Quilt Facings online course (that starts today!), so I want to give you a bunch of answers. I know that many of you have taken online courses – from me or from other instructors – or perhaps at a website like Craftsy. But, for those of you who are new to the game, this can be a bit confusing.
So, what exactly is an online course – and how do they work here at Cedar Canyon? Let's take a look.
What Is An Online Class?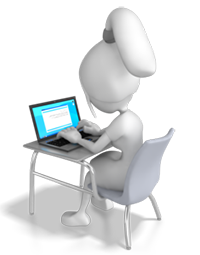 An online course is a way for you to learn without having to travel to the same place as your instructor. All course information is located in a "virtual" classroom, somewhere in the bits and bites of the World Wide Web.
To get to your class, all you need is a computer or tablet – and a connection to the internet. While it's more fun (usually) to be in the same place as your instructor, online courses give you the freedom to learn new things in the comfort of your own sewing room or studio. Nice!
Access to a printer is helpful, but not mandatory. You will be able to view all of the course materials and downloadable documents right on your computer or tablet – or print the documents if you wish.
How Does An Online Class Work?
Online classes are usually presented in an "on demand" format. The lessons, videos, and exercises are up in the classroom – ready when you are. Unless there is a specific Live Event on the schedule, you work on your lessons when it is convenient for you.

This No Set Time scheduling makes it possible for people in different time zones, from all over the world to meet in the same classroom and learn together. I think it's pretty darn cool that we can do this without anyone having to get up at the crack of dawn – or in the middle of the night!
Where Are the Cedar Canyon Classes Located?

Our new online classroom is over at Ruzuku.com. It's a website built by teachers specifically for teachers and students – and I love it!
Once you are registered, you can log in to your Ruzuku account and access any of the classes you have taken on that platform – even if they are from more than one instructor. Nice!
What Does the Classroom Look Like?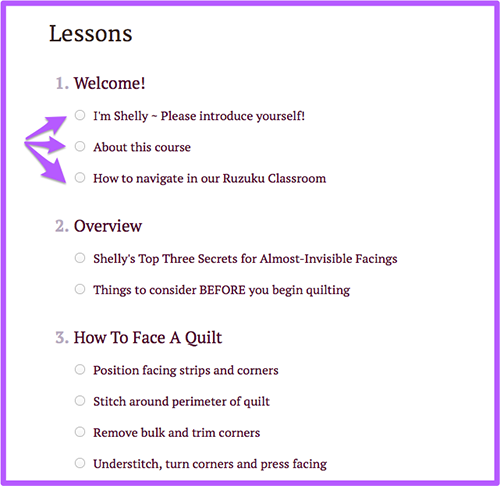 Inside the classroom, the lessons, videos, and downloadable materials are all organized in a neat, tidy outline. (Yes, this site was designed by teachers.)
You can mark off each activity as you finish, making it super-easy to keep track of where you are and what you need to do the next time you log in.
Where is the Online Forum for our class?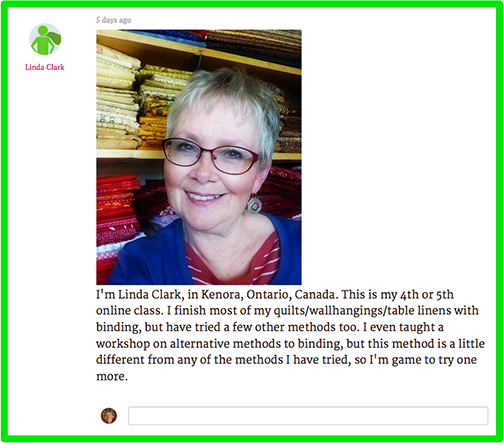 This is my Most Favoritest thing about our new classroom. The Online Forum is built right into the classroom! No Facebook, No Yahoo Group – everything is in One Single Place. Yay!!! (And yes, "most favoritest" is a word in my house.)
Limited-Time BONUS for our Art Quilt Facings Course

The first class we are running in the new classroom is starting today. You're not late. In fact, you'll never be late because this is truly an On Demand class. You take it when you are ready.
I gave you lots of information about the class, including the Three Secrets that make this method work, in last week's blog post. Click here to read that post.
But, a word to the wise… the Open Forum portion of this course will only be available for a few short weeks. After that, it's independent study only.
So… if you want to join the fun – and have the ability to ask questions, post photos, and get personal feedback from me – this is your chance. I hope to see you over in the classroom in the next week or two.
________

Before I forget, just click on this link for immediate access to the Finish Your Quilt With Almost-Invisible, Best-of-Show Art Quilt Facing course. For just $19.95, you can learn a really cool way to finish your quilts – and explore the world of Online Learning in one fell swoop. See you there!
Your Turn
Do you have a question about Online Classes that I didn't answer? Leave a comment below and I'll get right back to you.