I'm off to Houston on Thursday for International Quilt Market. With classes to teach and very long days on the convention floor, I don't expect to have much time for blogging until we get settled in again after market. (And then I hope to take a short vacation!)
Fall Market will be an exciting show for us — we get to introduce the new paintstik colors and our new line of stencils. Here's a peek at the new ad that Matthew put together for the December issue of Quilting Arts.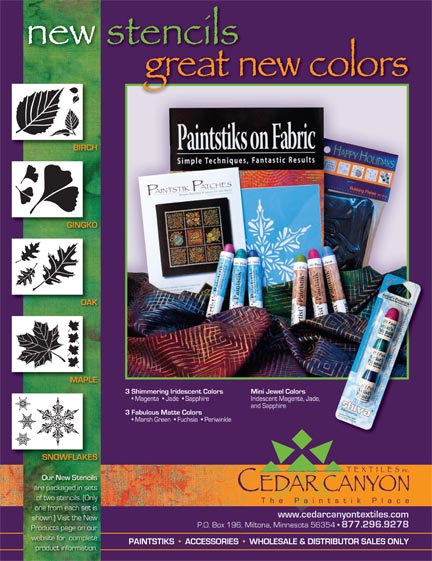 I'll get back to the regular posting schedule by the end of October. Until then, happy painting!