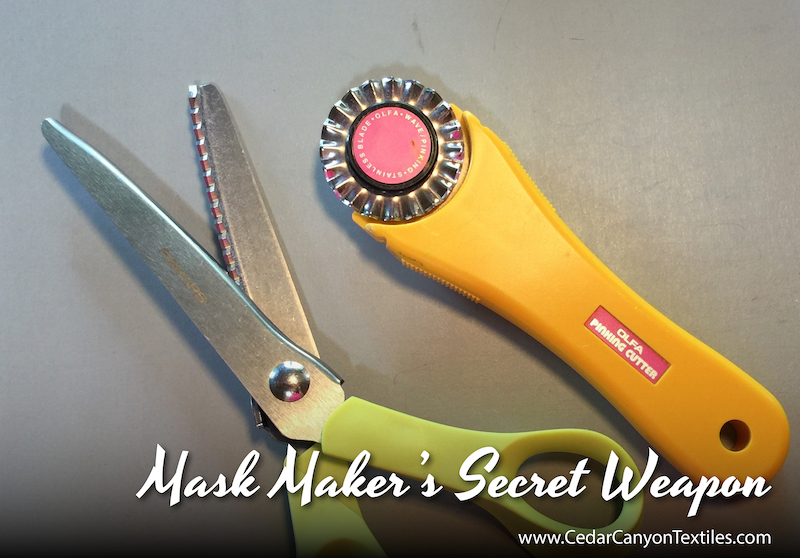 I've looked at (and completed) more fitted fabric face masks in the last few weeks than I care to think about. After stitching over hundreds (and hundreds) of bumpy, lumpy seams, I realized that a Mask Maker's Secret Weapon was staring me right in the face.
Well, not exactly staring at me. But only a few steps away in the Cutting Tools bin tucked into a cubby in my studio. With so many of you making masks, this is waaaay too important to keep under wraps. If it helped me, it can help you too!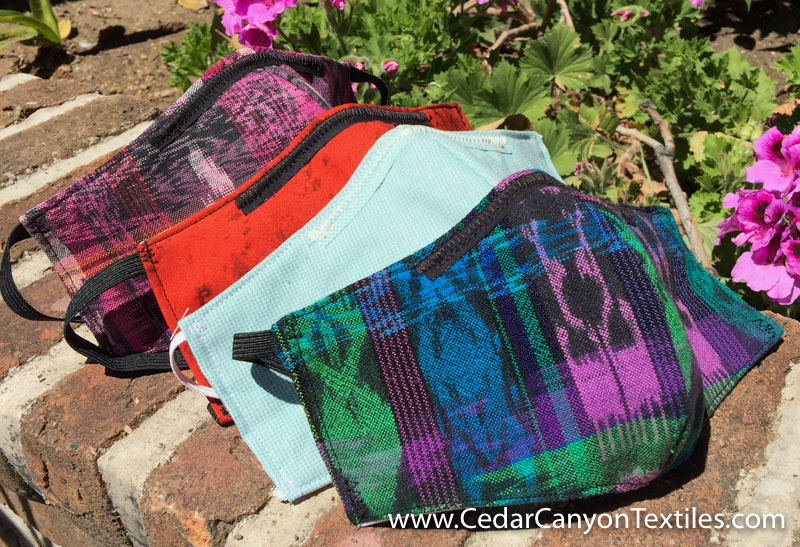 As much as I love the Alivio Reusable Masks that Becca and I designed a few weeks back, I have to admit that the curved seams are challenging.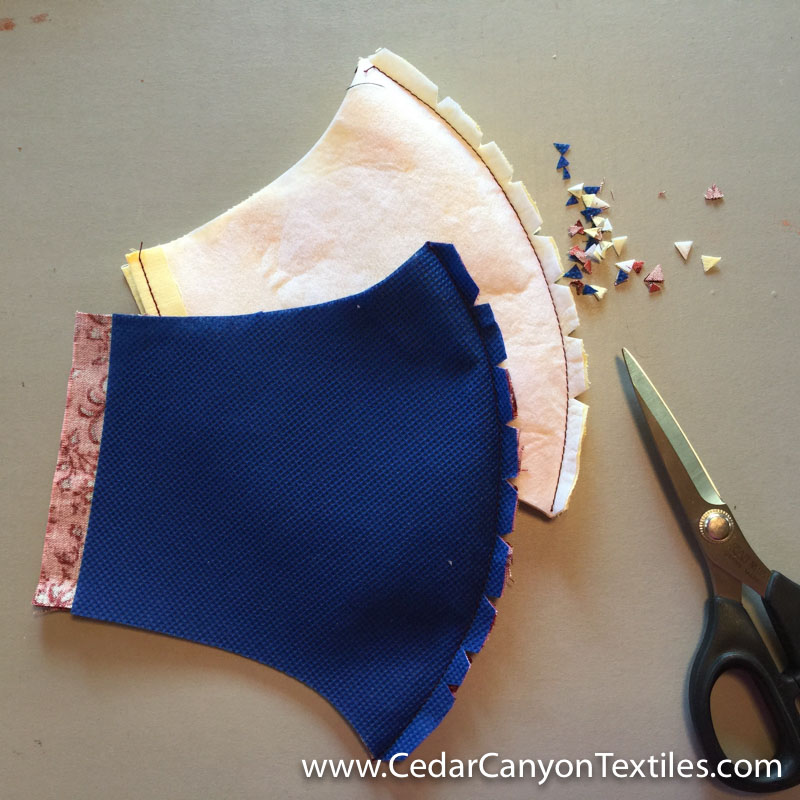 If you've done much sewing in your lifetime, you know that curved seams have to be clipped. If not, the curved seam will not lay flat when the fabric is turned right side out. Which can lead to lots of unprintable words to come out of the person doing the sewing…
(If you're not a sewist, you'll just have to trust me on this one!)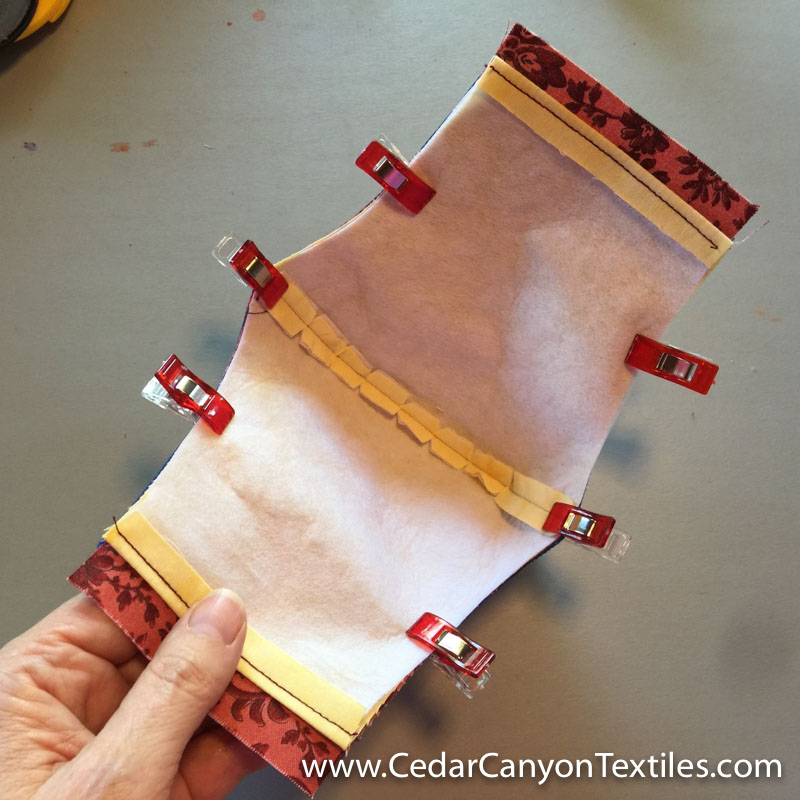 Even with proper clipping, all those seam allowances can be a bit bulky. And when we are talking about the middle of a fabric face mask, bulk is not a good thing. But have no fear, a mask maker's secret weapon is near!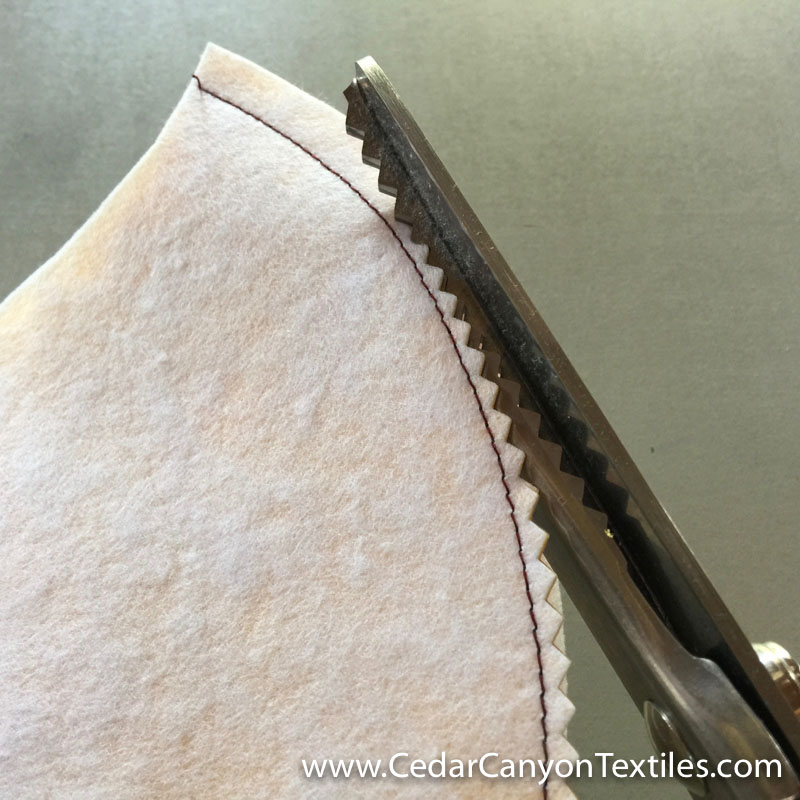 I was making a custom order of face masks for one of my favorite restaurants when the proverbial light bulb popped on in my head. What??? Wait a minute… Where's that pair of Pinking Shears?
Pinking shears? Yup. The mask maker's secret weapon in the flesh. (Okay, in the steel, or the aluminum, or whatever they are made from!)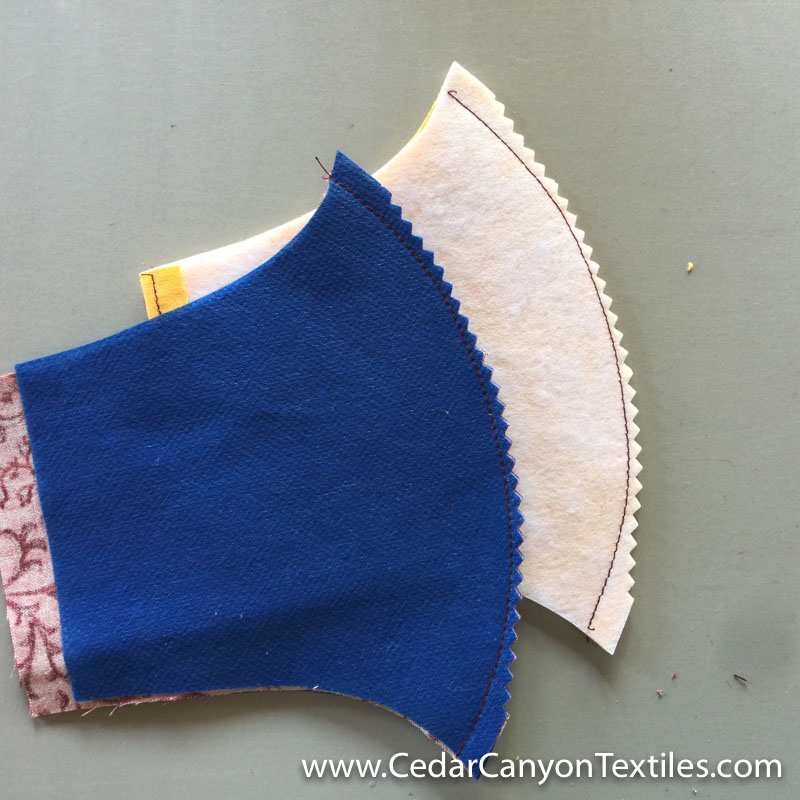 Honestly, I had not used my pinking shears in years. Maybe decades. I thought twice about selling them when I moved to Mexico, but decided to keep them. (Thank goodness!)
As you can see, a quick clip around the curved seams at the center of our mask removes the vast majority of the bulk — and allows the seam to turn smoothly to the right side. Happy me!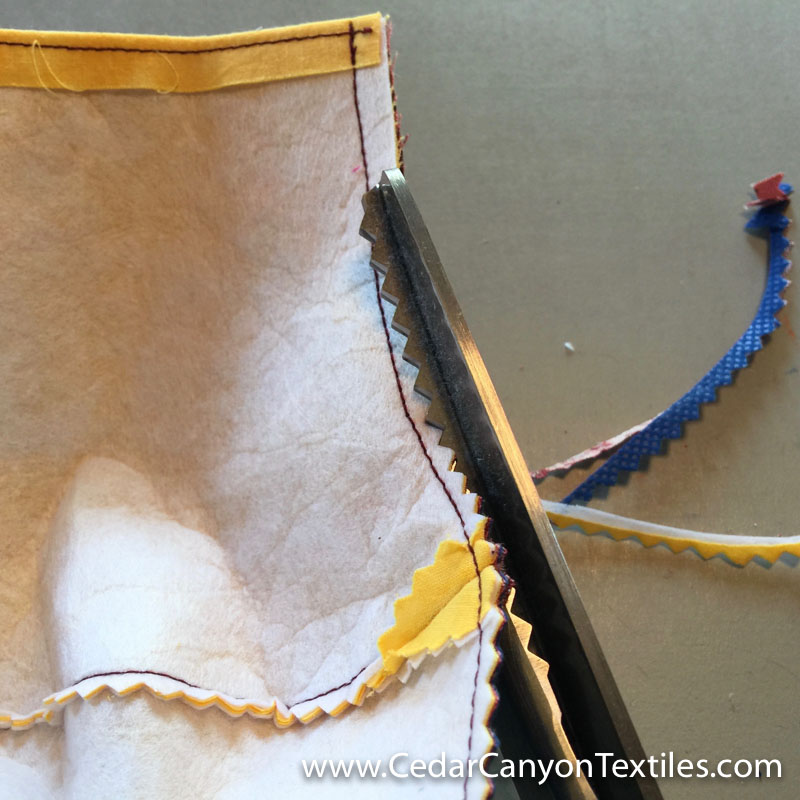 But wait, we're not done yet! The top and bottom of a fitted mask also have curves. They are not as pronounced as the curves at the center, but our secret weapon comes to the rescue yet again!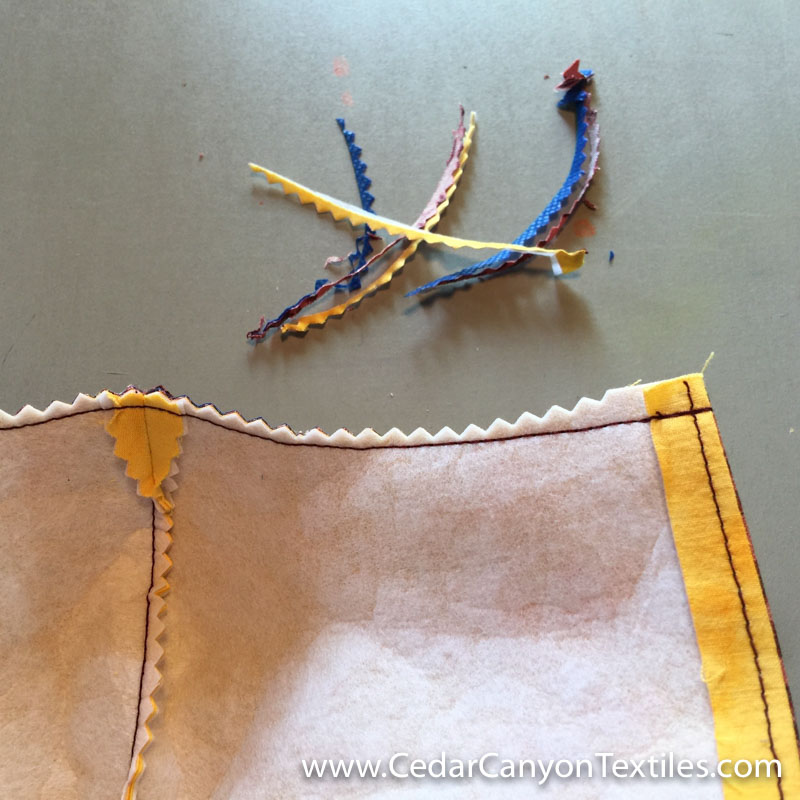 If you look closely at the preceding photos, you'll see that I started trimming about 1/2″ past the beginning of a seam and ended about 1/2″ before the end of a seam. Saving that wee bit of seam allowance keeps things on track when the mask is turned right side out.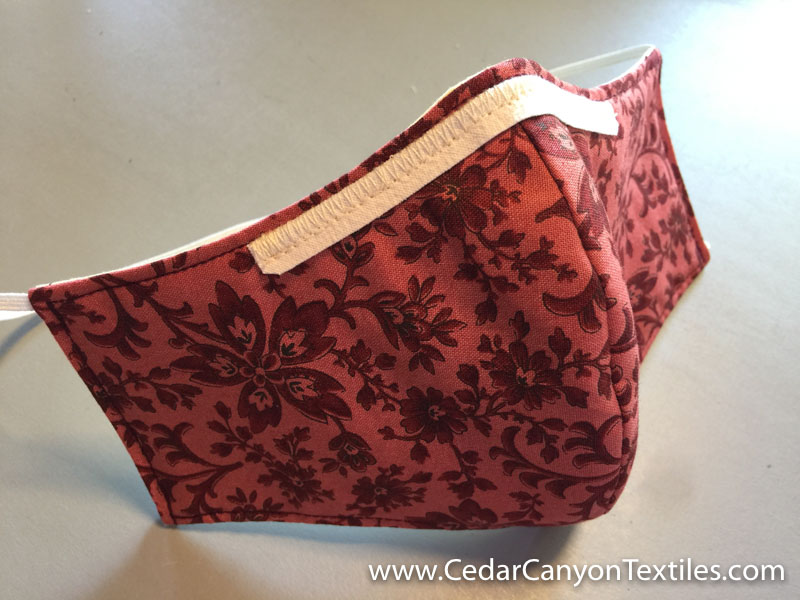 As for topstitching and adding the nose piece? A piece of cake without those bulky seam allowances inside. Woohoo!
And now that you know all my secrets, you're ready to make a mask from your favorite fabric, right??? If so, I've got a pattern just for you.
Buy a Pattern, Support a Good Cause
Having received many requests for our fitted fabric mask pattern, Becca and I decided to publish our pattern as a fundraiser for Alivio International.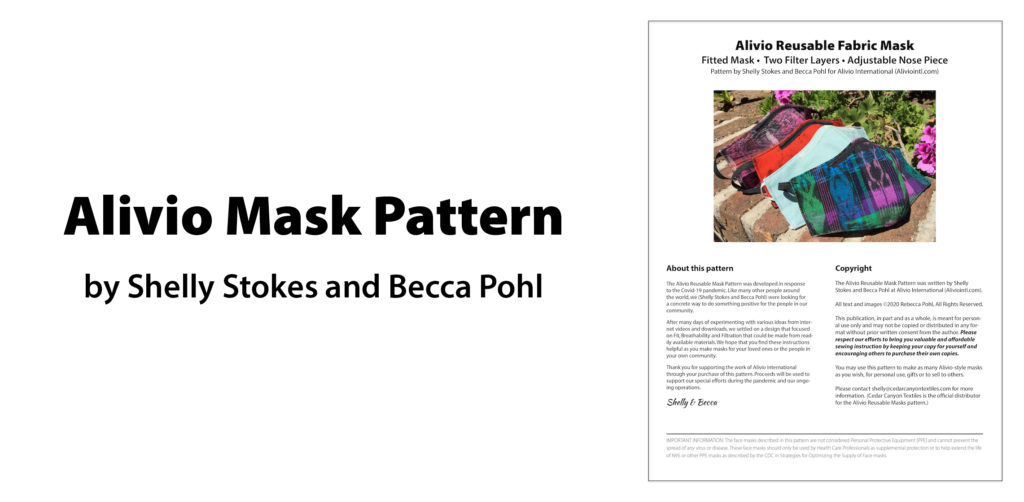 The Alivio Mask is a fitted, four-layer face mask pattern. It's not the simplest face mask to make, but it fits a face better than pleated masks and includes filtration layers rather than relying on one or two layers of cotton.
More about Alivio International
When you purchase a copy of the Alivio Reusable Mask Pattern, you're not just buying a pattern. Nope — there's more to the story!
Alivio International is a small non-profit operating in Chapala, Jalisco, Mexico. Founders Becca and Alan Pohl serve people living in poverty in several villages around Lake Chapala. They work on everything from clean water and sanitation projects, medical relief, to whatever needs to be done at any given time.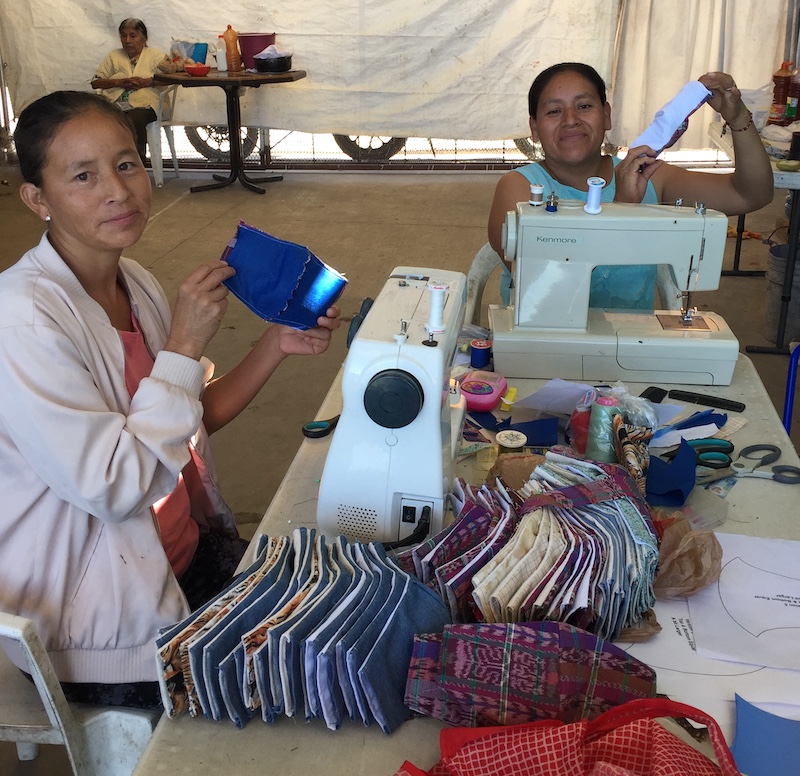 I've had the honor of working with Becca's sewing cooperative that makes and distributes reusable menstrual pads to school girls in the Lake Chapala area. With the Covid-19 pandemic taking over our lives, the women in the sewing co-op have been making — you guessed it — reusable face masks!
Proceeds from the Alivio Reusable Mask Pattern will support the current and future efforts of Alivio International. Buy your pattern today — and you are truly helping us help others.
Your Turn
Got a comment or question? Chime in below. It's always good to know what's on your mind!