Practice may not make perfect (at least in my world), but it sure makes thing easier when it comes to carving linoleum blocks and sheets.
I had a lovely 'home alone' weekend. With no worries about what my dear husband wanted to do, I took refuge in my studio on Saturday evening and carved 2 new linoleum pieces. I wasn't sure where to start, so I decided to work with one linear design and one curvy design. (After a busy Saturday, I didn't want to think too hard… and some of my favorite carved tools are the ones I've done without thinking too much!)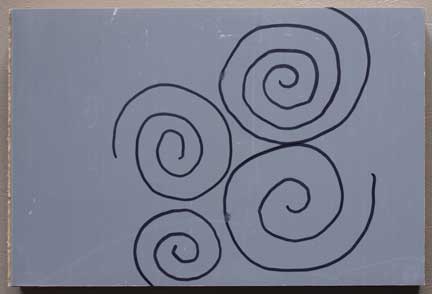 I love spirals but I was a little intimidated by the thought of carving free-hand spirals in a lino sheet. So I compromised. I grabbed a pencil and drew some spirals on my sheet, making sure to leave plenty of space between each iteration of the circle.
For me, it takes more patience to cut curves than to cut straight lines. Circles are definitely a challenge. But, I figured there was no better way to learn that to practice. Remember the old phrase 'chop wood, carry water?' Like everything else, there's no substitute for sitting down and DOING a task. And once you do, it's amazing how much actually gets done.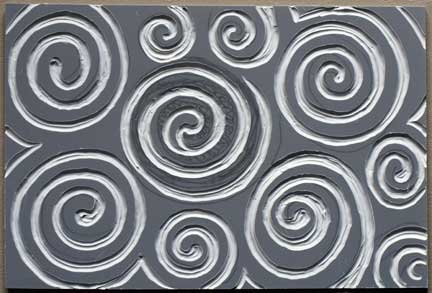 After stretching out my hands and shoulders, I started on lino sheet #2. I have always loved basketweave patterns, so I thought I would see if I could create one in a stamp. I simply drew a bunch of gently curved lines, figured out the pattern, and got to work.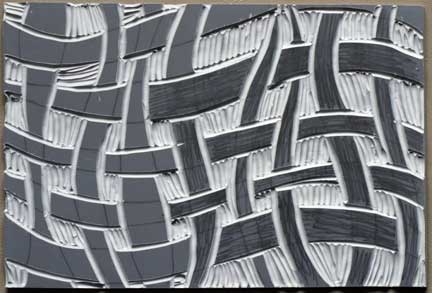 When I look at a basket weave pattern, I see 'over' segments and 'under' segments. And then there is the gap in the pattern. I cut on either side of the 'over' segments, first in one direction, then the other. Then I went back and carved out all the gaps.
A Quick Check On My New Stamps
The fastest way I know to check my stamps is with an inked and paper.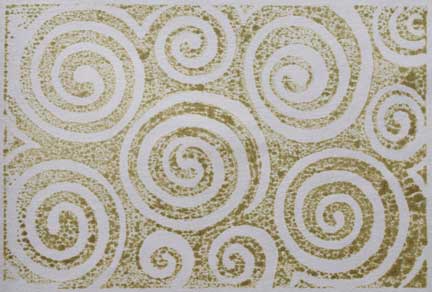 I'm definitely happy with the spiral. The shapes are reasonably circular, and I love the fact that it looks hand-made.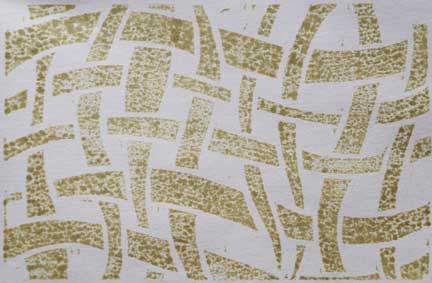 The basket-weave is pretty cool too. If I did this one over, I would probably avoid the really skinny pieces, but it's definitely a keeper. All in all, I'm happy with my new carved tools – and even happier that I made time in my week to do something creative.
Did you have time to play with carvings this week? Do you have any tips to share with the community? Leave a comment here, or over on Facebook. You can also share a photo of your carved stamps on our Share Your Project page.