Last week I invited you to join my printmaking adventure using linoleum blocks and sheets. If you issued the intro, you can click over to the blog to read Make Your Mark and the New Product Announcement. link to previous blog posts.
If you're like me, you'll want to jump right in the moment your lino materials arrive. All I can say is "time out!" Before you start, let's talk about safety.
Lino cutters, craft knives and carving tools are sharp. Very, very sharp. Just like your rotary cutters, they demand a lot of respect.
I don't mind hearing you say OOPS while you're raving an image. An extra cut here or there simply becomes an extra design element. What I don't want to hear is OOPS followed by "@!%#*!" followed by "Honey, you need to take me to the emergency room RIGHT NOW!" Have I made my point? Good.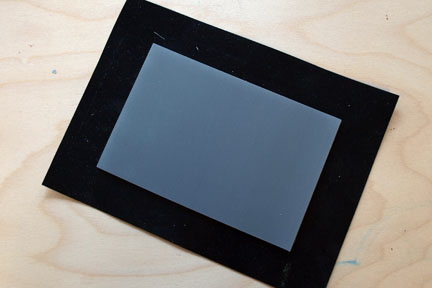 To keep things safe when carving lino sheets and blocks, you need something to serve as a block stop. If you've got one of my all-time-favorite Grip-n-Grip mats in your tool box, you're home free. Like everything else, the lino blocks and sheets will stick to the mat and stay right where you put them.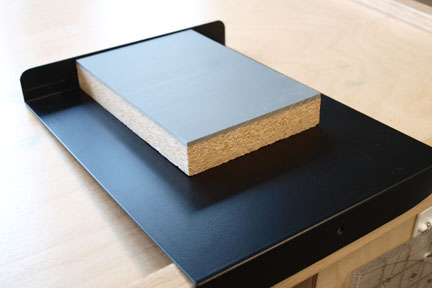 Another good tool is a traditional Lino Block Stop. I have one made of metal and the are also available in wood. Block stops have a downward lip on one end and an upward lip on the other. Placed at the from of your work table, the block stop keeps your blocks from sliding away from you, as long as you are cutting from front to back.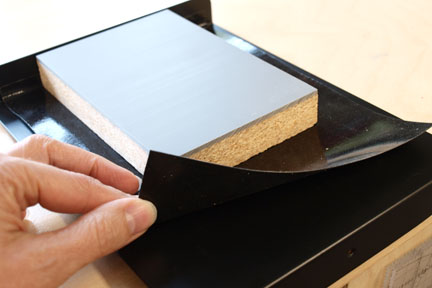 What's the best tool? Both. I prefer the Grip-n-Grip for carving the unmounted sheets, but for lino blocks, I like the added safety of the block stop. When I was working on curves, I found the block would still shift a bit against the block stop. I cut a chunk off one of my really beat up Grip-n-Grip mats and put that between the block stop and the lino block. Problem solved.
Now, let's talk about those lino cutters. Pay attention and follow these 3 rules. (Do I need to say it again?)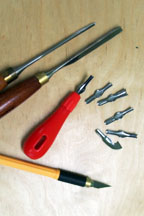 1. When using linoleum cutters or carving tools, ALWAYS cut away from your body.
2. NEVER put your free hand in the path of a sharp tool.
3. If you are cutting a curve and need to turn your block, stop cutting but leave the blade in place, turn the block, then resume cutting.
Follow these rules and you'll have a save (and fun!) carving adventure. I'll rest easier knowing that your OOPS is only an extra design element, not an extra hole in your hand. 🙂
Next week, we'll talk about basic carving techniques. If you want to jump in now, choose one of your lino blocks or sheets and simply experiment with straight lines, curves, dits and dots. Give yourself permission to practice. Have some fun.
If you want to start carving now, I have one quick tip: Start with light pressure and shallow cuts until you get the feel for cutting the lino. We'll talk more about carving tips in the next article.