I know it's been ages since I posted anything to the blog. We've been totally busy here at the office. Lots of things happening here, including moving the business to a new location in the booming metropolis of Miltona. It's a tiny town in the middle of Minnesota, but the office is only 5 miles from home, so it's a wonderful location for us!
Rubbing plates have turned into a really interesting adventure. Our paint supplier works with a lot of school supply accounts and placed our plates with  a couple of large accounts. We used to think it was big to ship a few hundred plates for an order. Not any more… Check out this photo from a shipment we made just before we moved to our new location. Leanne and Jack packed up more than 2500 sets of plates that day. I know it's a big order when the stack of empty cartons is taller than they are.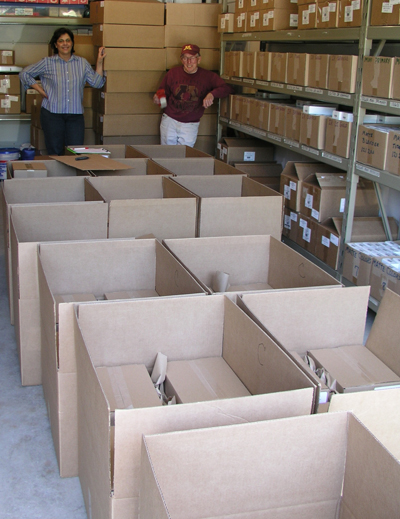 Lots of people ask where we have the plates made, and I'm very happy to tell you they are Made in Minnesota, from start to finish. Here's how it goes:
I work with graphic artist Matthew Mills to formulate a set of designs. Matthew does all the technical illustrations and designs the packaging. Matthew now lives in the Twin Cities and works for Target Corp., but he has been wonderful about continuing to work for me on the side. Yeah!
Once we get a good set of designs, we send them off to our manufacturer in Brainerd, MN. I was so lucky to find this company! I can't tell you how many companies "didn't get it" when I was looking for a source for these plates. The company is only 75 miles away, so it's easy for me to visit, or for my rep to visit us with prototypes. No manufacturing in China for this girl!
We also have 2 printers in Brained, both of whom do outstanding work. It took a couple of tries, but I finally found printers who are big enough to do the job and small enough to care! Many thanks to First Impression and Range Printing for turning out great work in quick for us.
Once the parts are ready, everything goes to the incredible people at the Alexandria Opportunites Center. The AOC is a sheltered workshop, providing jobs for many clients with developmental disabilities and injuries that keep them for working in other environments. I can't even begin to tell you how much I appreciate the clients and staff at AOC. Without them, there is just no way we could have done this product in the first place — let alone keep up with the demand. Becky is the staff person in charge of our products and she sent a few pictures of the plates as they are assembled at the AOC.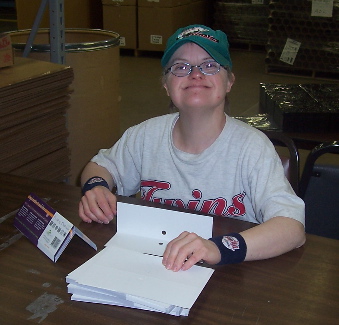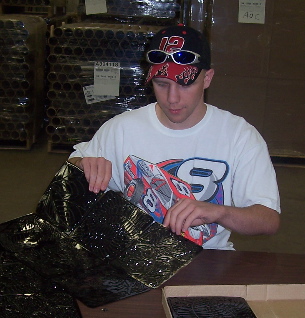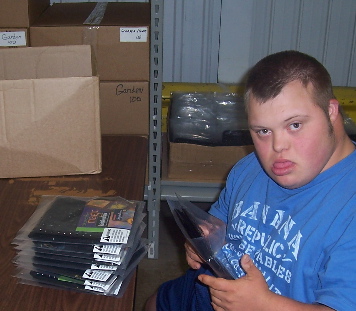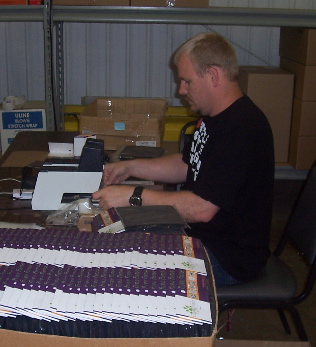 Once the plates are packaged, we bring them back to our warehouse. Leanne packs them up into cartons of 24 sets and they are ready to ship. All right here in Minnesota!