Are you ready to trash the trauma that goes with last minute event preparation? Would you like to get to your next event happy, healthy and set for success? As they say in the commercial, "You can do it. We can help."
In one short week, I'll be in Houston for International Quilt Market. The month before market can be a total nut house as I try to wrap up all the last minute details. But here's the deal – it doesn't have to be that hard!
I'm a creative person, just like you. I have tons of confidence in my ability to come up with great ideas for new products, displays, classes, and all manner of things related to my trade shows and retail events. Unfortunately, my natural tendency is to underestimate the amount of time it takes to make it all happen.
Like all creative people (including you), I'm really good at all the "right brain stuff" that goes with my business. I love to write, to create designs, to dream up cool displays and to create fantastic samples in my studio. I thrive on this stuff and it literally feeds my soul.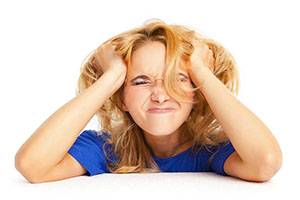 But the reality of business is that all this cool, creative stuff needs to happen according to a pretty fixed schedule. When it doesn't, I find myself in the last-minute panic mode that creates a lot of (unnecessary) trauma and drama in my work and personal life. Even worse, I'll be exhausted before I even step foot on the plane that will take me to my event. This is definitely NOT a good plan!
If it were just me, I'd say it's time to grow up and get my act together. (My husband would tell me its time to get bigger britches). But it's not just me. Almost everyone I talk to in the creative market is suffering through the same trauma, often event after event. Why do we do this to ourselves? Are we not capable of getting our proverbial act together once and for all?
Thankfully, the answer is yes, we can do better. We are talented, capable people. We are absolutely NOT doomed to repeat these mistakes market after market and event after event. Whew! It's a huge relief to know that there's a better way. I feel much better knowing that I don't have to be stuck in the muck for the rest of my business life.
Now you're probably thinking to yourself "Yes, Shelly, I'm one of those creative types and I'm often stuck in the last-minute muck when I get down to a deadline. But how do I get out of it – and what does this have to do with your new business venture anyway?"
Introducing Cedar Canyon Coaching
I'm glad you asked! As I mentioned in the newsletter intro, I'm embarking on a new Cedar Canyon venture. The new business, called Cedar Canyon Coaching, will serve entrepreneurs with an existing business – as well as those thinking of starting a business. In the new business, I'll swap out my "creative mentor" hat for one titled "strategic coach." My job is to help you gain the skills you need to take your business to the next level.
Keep in mind that CC Coaching is a new venture for me. As with everything, we'll start small and build it out as we go along. To get started, I'm putting together a small group of Charter Members to explore one aspect of running a creative business. And yes, that just happens to be Exhibitor Excellence: Trash the Trade Show Trauma & Get to Your Next Event Happy, Healthy and Set for Success.
If you have a business (or plan to start one), I encourage you to learn more about becoming a Charter Member of our Exhibitor Excellence program for two good reasons: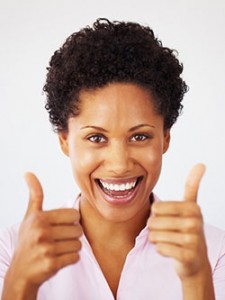 First, participating in the program will make a huge difference in your business life – and ease the pressure on your personal life immensely! You know you hate the last minute craziness as much as I do. This is a great opportunity to make changes to your business that can dramatically change the way you think about yourself and your business.
Second, this one-time-only Charter Member group will get to go through the program at a special introductory rate. Because you will be in the first group through the program, the topics and materials won't be totally set in stone before we start. You'll have the opportunity to influence the topics and learning sessions, and I'll have the flexibility to mold the program to fit your needs. It's an exciting opportunity and I really hope you'll take advantage of it.
More about Exhibitor Excellence
I'm currently working with my team to put the Exhibitor Excellence program together. I've got two ways for you to find out more.
If you will be at Quilt Market in Houston, I encourage you to come to the Saturday evening business lecture called Exhibitor Expertise. (You can sign up when you get to Houston. There's plenty of room in the lecture hall).
You can also click on this link to put your name on the Cedar Canyon Coaching e-mail list. I'll make sure you get the notice about the introductory conference call that will be scheduled for mid-November.
The Exhibitor Excellence program will start in early December. Then we'll break for the holidays and resume our sessions in January. The main modules will be covered from January – April, which is perfect timing for any of you who participate in Quilt Market.
If you're even thinking that our Exhibitor Excellence program might be just what you need, make sure you put your name on our CC Coaching e-mail list. The Charter Member offer is only available to a small group of people. I want to make sure you have the opportunity to join this exclusive group. I know for a fact that this program can change your business (and personal) life for the better. I look forward to sharing the details as soon as they are available!