The calendar tells me it is officially Spring, but it appears that Mother Nature has other plans for us here in Minnesota this week. Ah well, it's still March, so I guess I shouldn't hold my breath just yet.
I'm just back from a wonderful vacation in sunny Chapala, Mexico. Chapala may not be a familiar name like Cancun or Puerto Vallarta, but it is home to several of my dear friends and a large community of Americans, Canadians, and ex-pats from around the world. And believe me, I understand completely why they decide to live in this lovely community!
We stayed at the QQ Inn, a lovely Bed and Breakfast just a block off the lake. It's hard to take a photo of the place due to the dense gardens in the courtyard, but I have a few that help give a flavor of the place.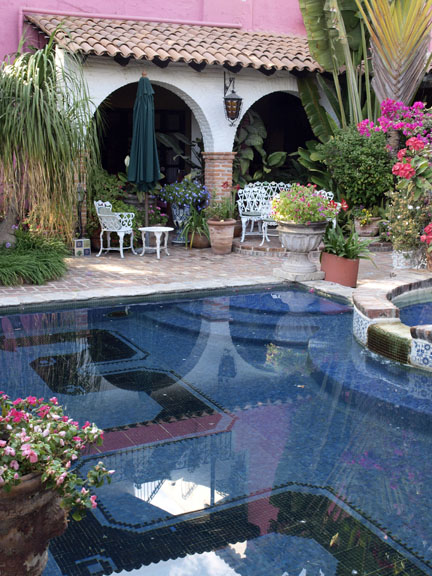 This photo shows the favorite morning location for reading — the sun hits this spot just around breakfast time. (Breakfast is served at the civilized hour of 9 — if you want early morning coffee, you'd better be prepared to make your own. :-D)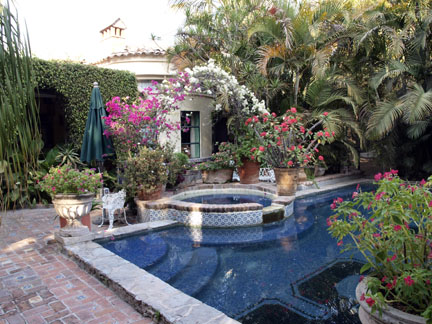 Here's a photo in another direction. The windows in the center of the photo were part of our room. Each room is named, ours was the Royal Palm. At least some of the rooms are named from books by DH Lawrence. He lived in this place while he was writing at least one of his novels.
I really enjoyed the gardens. There was a profusion of different types of plants and flowers. I left my computer home on this trip. (That's a first in many years!) But I did take my camera along in spite of my preference for not walking around with a camera around my neck. The photos don't really do justice to my memories, so most of the time I just skip it.
At any rate, I put the telephoto lens on the camera and had fun in the garden. Here are just a few of the lovely flowers packed into the gardens.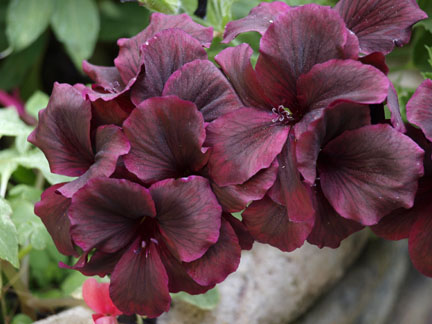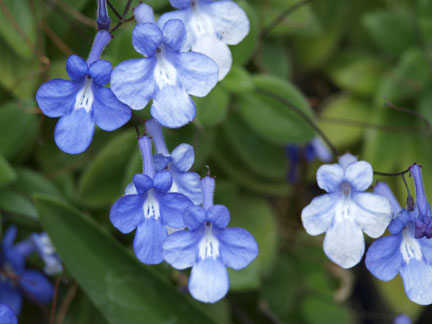 I'm not an avid gardener, so I really have no idea what types of plants were there. But I really enjoyed just looking at the plants and seeing the different forms of the flowers and leaves. If you ever need inspiration for designs, a bountiful garden (or a wild jungle) is a great place to explore. It's amazing to see the sheer variety in nature.
While I'm waiting for green things and flowers here in the north land, I have warm memories of a lovely visit to Chapala. And Spring can't be too far away… we had robins in our yard on the 16th and I saw a blue bird on Saturday. Soon, I keep telling myself. Soon.