As I was packing my Studio Suitcase for my residency in Mexico, I thought my big learning curve would be centered around how to use my Silhouette cutter. But once I sat down to work, it was clear that the real challenge is in WHAT to cut, not so much HOW to cut. Hmmm… it was time to adjust my thinking.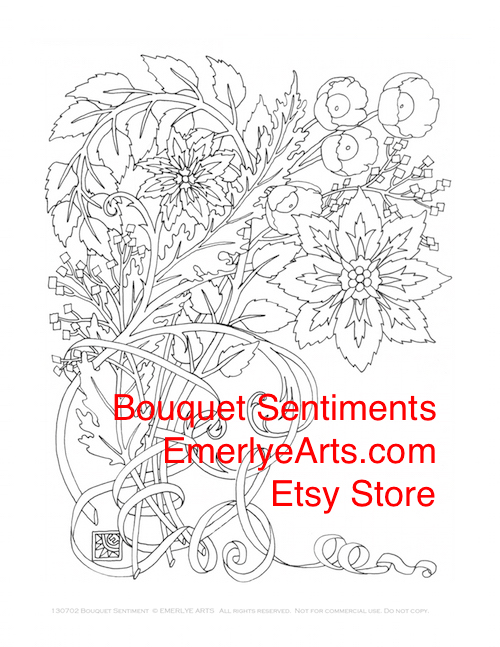 Now I'm not one to just sit down and draw a design. For inspiration, I purchased a bunch of downloadable images from artist Cynthia Emerlye over at EmerlyeArts.com. Cynthia creates amazing drawings and sells them as Adult Coloring Pages. But for me, they are a fantastic jumping off point for my own experiments.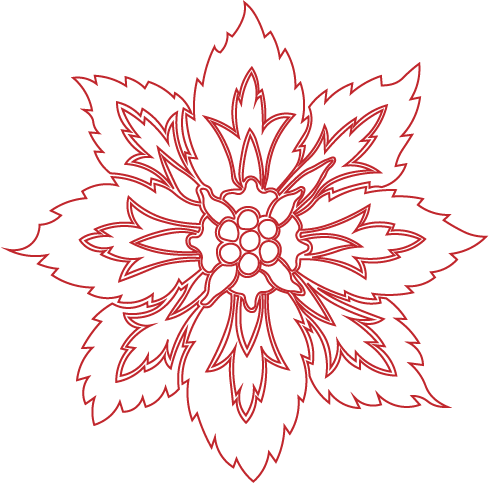 I really liked the large flower in this design, so imported the drawing into Adobe Illustrator and set out to see if I could turn it into a stencil. Illustrator has a new, easy-to-use(!) tool for making curved lines, so this was a good way to get some practice.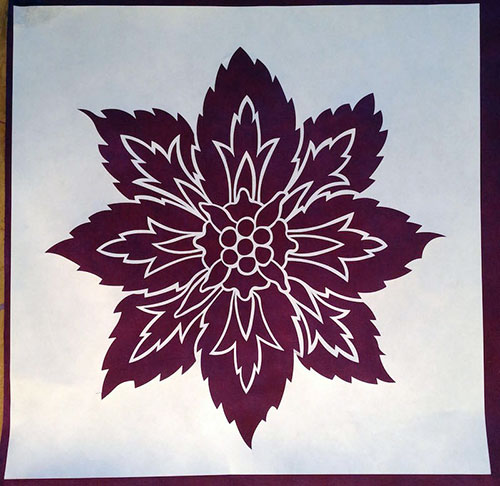 I did manage to create a stencil design and cut it out with my Silhouette cutter. I cut this from label paper (sticky back stuff) and promptly learned that I had TOO MUCH DETAIL.
Note to self: Just because you CAN duplicate this level of detail with a good software tool does not make it a GOOD IDEA. It was definitely time to think about distilling the design down into simpler forms.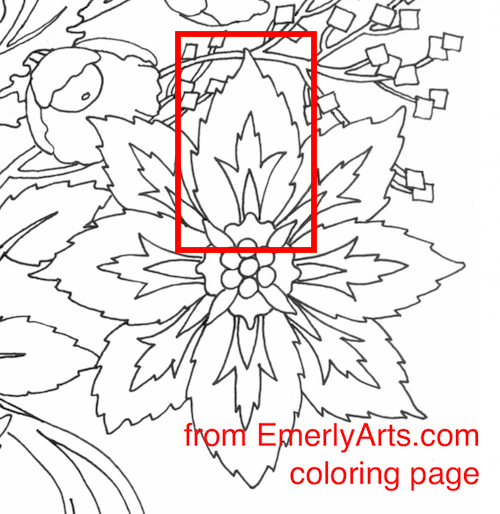 At this point I thought I should try to simplify the entire flower at once, but that also turned out to be too complex. Rather than getting frustrated, I gave myself permission to work on one single flower petal. If I could do that, the rest would be easier.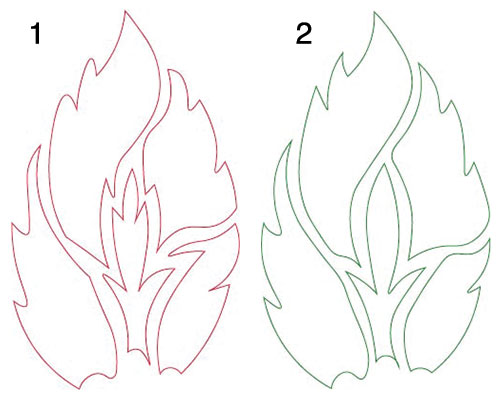 After doodling a bit on paper, I went back to Adobe Illustrator and took advantage of the Layers feature. It's a bit like having a light box in software. You can put one drawing in a layer and lock it. Then make a new drawing over the top on another layer.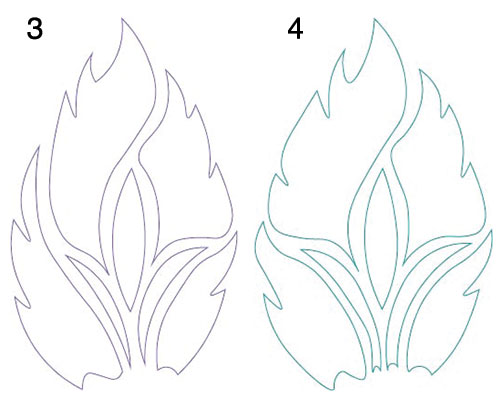 After four versions of this flower petal, I felt like I had done a pretty good job of distilling the image down into something that would be both easier to cut and easier to paint. My next big challenge is to create an entire new flower using my streamlined petals. Wish me luck!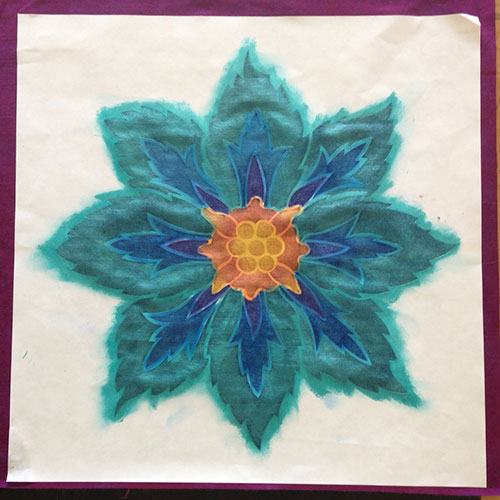 In case you are wondering, I did paint out the overly complicated flower. The level of detail made it very challenging.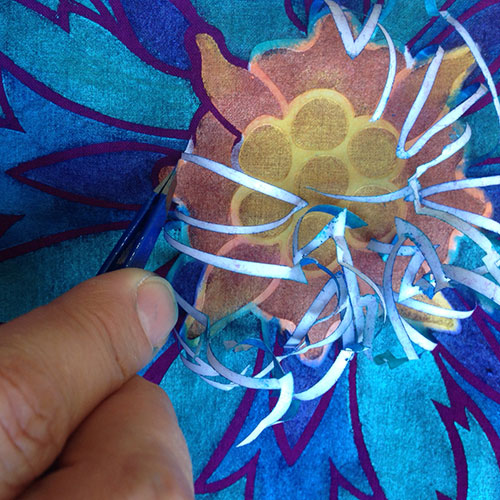 The worst bit was trying to peel the blinking stencil up after I finished painting! Those narrow bridges were a pain in the fanny and I had to use a tweezer to pick it up!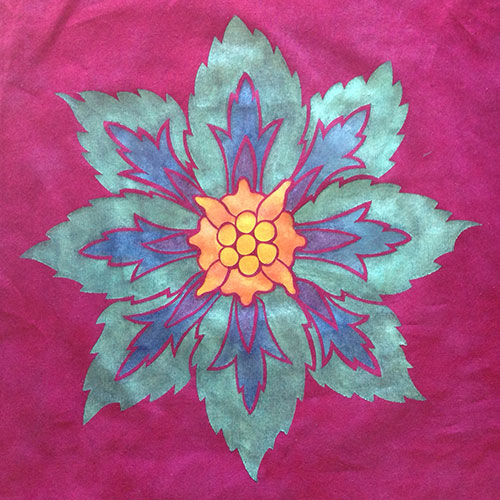 The painted flower is quite lovely and will probably look great with embroidery, but I won't be doing this one again. This is one case where simpler is definitely better.
Resources:
Cynthia Emerlye's art can be viewed at EmerlyeArts.com. Click over to the Adult Coloring page to see her amazing drawings. Downloadable designs can be purchased in her Etsy Store.
I use Adobe Illustrator for my drawing experiments because I subscribe to their cloud software solution for my business. There are much simpler drawing programs available if you are inclined to play with the process of design simplification on your computer. (You can also do this by hand using a light table or mylar transparencies.)
Your Turn:
Have you created your own stencil designs? Do you have hints you can share about how you create designs that actually work?
Leave a comment below or over on our Facebook page. I would love to hear your thoughts.