I've been busy this summer working on a new pattern called Paintstik Patches. It started off to be a holiday quilt, but it's really more than that, so I changed the name. (I just love being able to do that!)  The pattern came back from the printer last week, and we've been busy shipping orders off to our distributors. It's always a thrill to see new patterns going out the door as soon as they come in!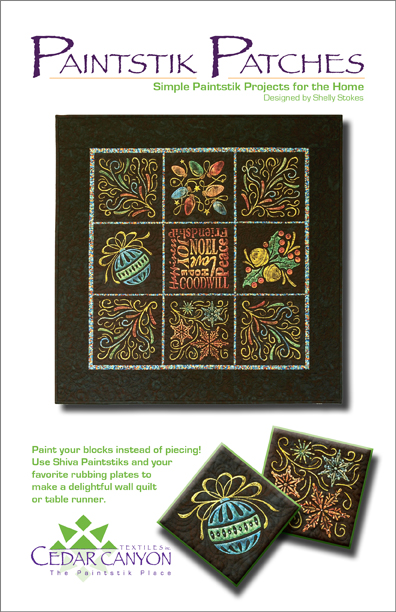 Paintstik Patches is all about making rubbing plate "portraits" and putting them together to make a quilt, table runner, pillow cover — you name it. You can use any set of Cedar Canyon rubbing plates, or mix and match from various sets. I'm enjoying my time in the garden this summer, and I think I'll make another quilt mixing Garden Flowers and Leaves. Or just use the Leaves plates and warm colors for a beautiful autumn table runner. (I'd better quit before I make too long a list or I'll never get anything done…
Stay tuned for more on rubbing plate portraits. I have some great tips for working with this pattern.