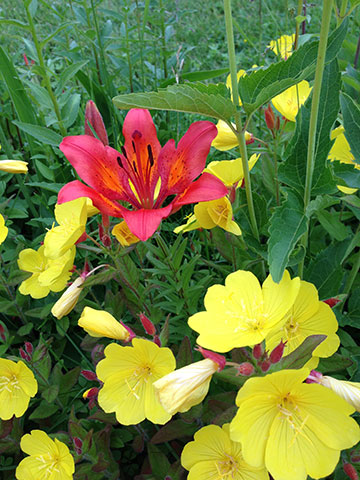 I have a confession to make. I'm a photo collector. When I travel, I take photos – although not as much as I used to. When I'm out for a walk, I stop and take photos. It's a whole lot easier now that my phone has an incredibly good camera. It's not like I need to drag a "big lunker" of a camera around to catch some pretty good shots.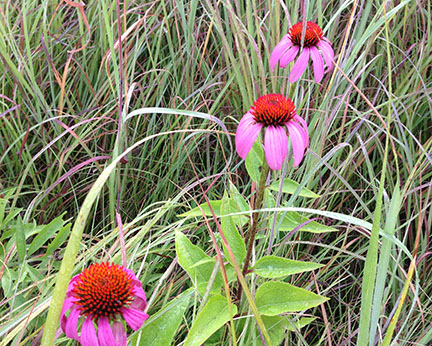 But, here's the deal – what in the world do we DO with all these photos? I've been meaning to start turning some into quilts or fabric art, but I've never been sure where to start.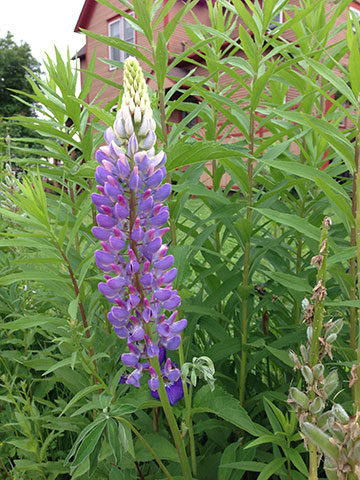 I have no great interest in becoming a Photoshop geek. I've more than enough going on. But I have to admit that with just a couple of clicks of the mouse, that I'm able to turn photos into a nifty map that could be used to create some very cool art.
Fair Warning: This is not a detailed tutorial. It is just me thinking out loud here. Here is my very simplistic method for turning a photo into a "color map" that I could work from to create something interesting. You can click on the images below to see larger versions.
Shelly's Photo To Color Map Steps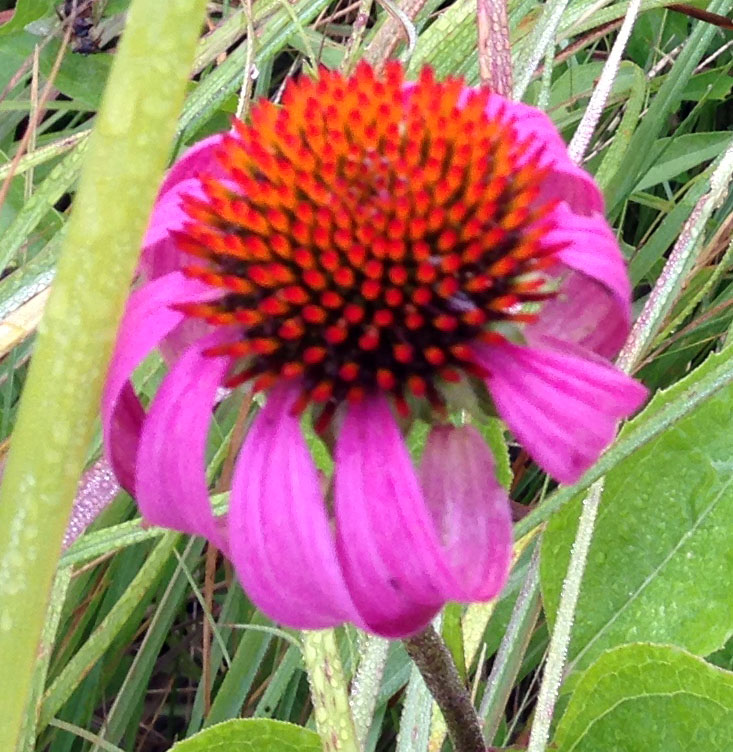 When I look at a large photo, there is usually too much information. I started by cropping down a single flower image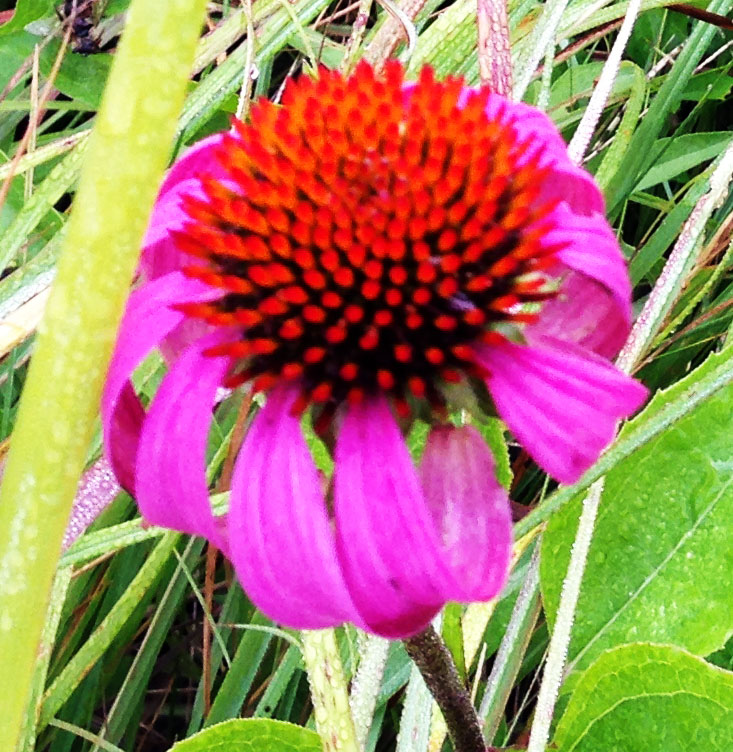 The first thing I do is to amp up the Contrast. I dialed this one all the way up to 100 in Photoshop.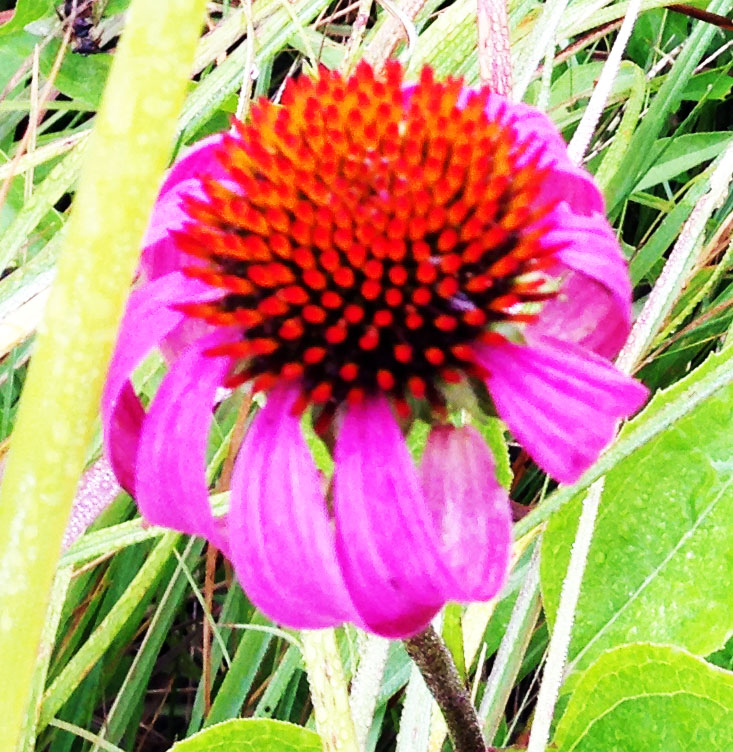 I didn't see much detail in the flower petals, so I played with the Brightness, turning this up to 30.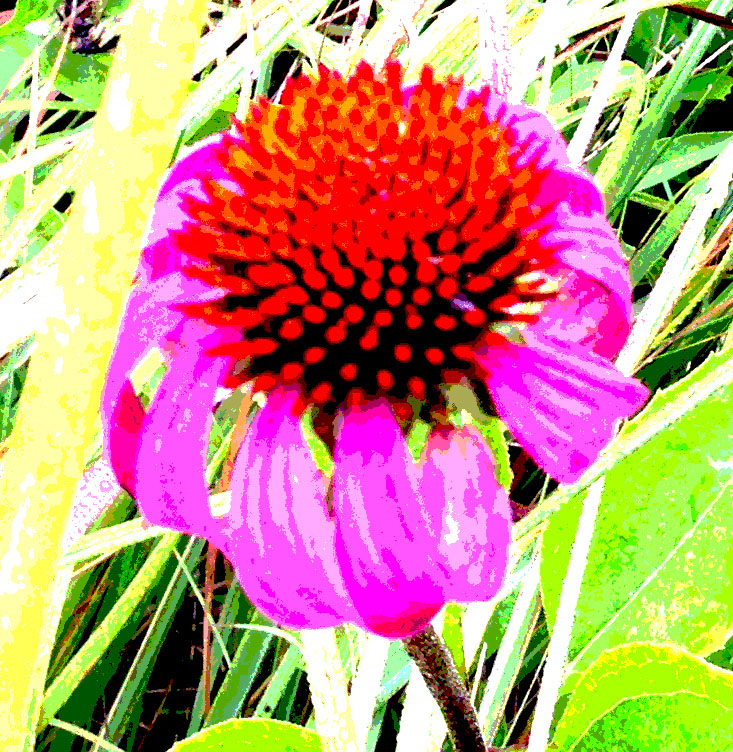 With the Contrast and Brightness settings turned up. I clicked over to the Posterize setting. You can choose a bunch of different levels for Posterize. I left this at the default of 4.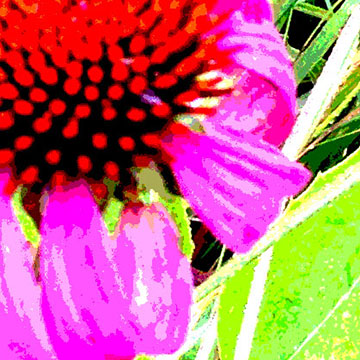 And here is a detail from that posterized image. Now I feel like I have something I can work with. I've got sections of colors that I can draw around. I've got 4 levels of pink, 4 levels of green, 4 levels of red/orange, and so on.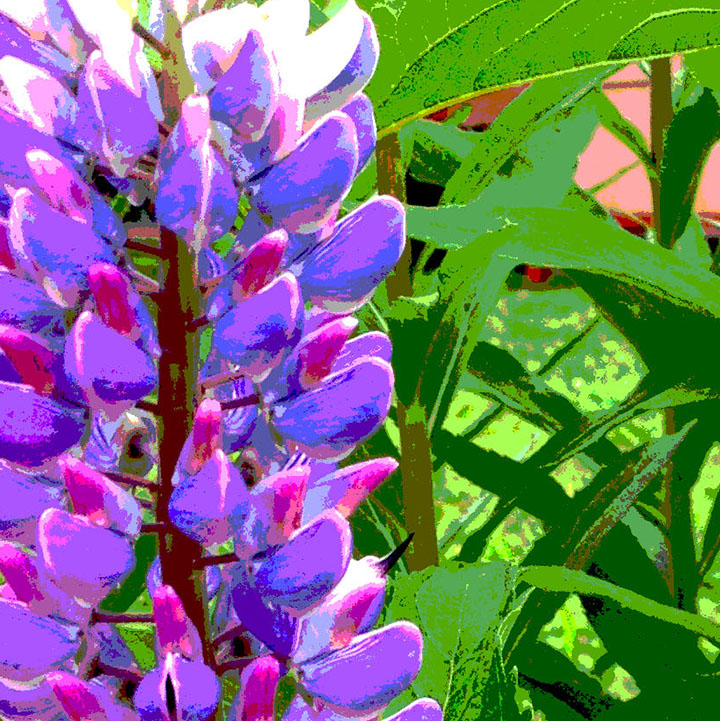 Here's another image that has been put through the same process. It's pretty cool how the software can help break nature's softly blended into distinct sections that we can interpret with paint, fabric and stitch.
Top Tip In Two Words
If you are going to play with photos, here are the two most important words you need to know: Save everything! While you are at it, make the names count.
Let's say my original image is called Coneflower. As I worked through the process, I saved an image after each change so I would have a clue what I had done to get there. Today's computers let us assign long file names, so we may as well take advantage of that capability.
I name my files according to the adjustments. Otherwise I truly won't have a clue. I called my original image Coneflower. From there, my images are
coneflower1-crop.jpg
coneflower2-100contrast.jpg
coneflower3-posterize4.jpg
coneflower4-100contrast-30bright.jpg
coneflower5-100con-30br-posterize4.jpg
coneflower6-detail.jpg
It may seem tedious to save all the intermediate steps, but it's a lifesaver when you need to go back and figure out what you did to get from the original photo to the final color map.
What's In Your Photo Collection?
Are you a photo collector like me? What's your favorite topic? Have you found a way to incorporate your photos into your art? If you have picture you want to share, post them on our Facebook page, or share them using our Share Your Project page.