I'm back from my conference and digging back into work here in the office. I had an amazing time rubbing shoulders with more than 200 really successful women. The one and only Barbara Corcoran was our keynote speaker, dishing out business advice along with juicy tidbits from her life story.
If you are a TV agnostic (like me), and don't know of Barbara, I can tell you she is an incredibly successful business woman and one of the stars of Shark Tank — which I have never seen, but will now make it a point to watch! After her talk, I had a chance to meet Barbara and get a photo taken — I have to say, she's the real deal.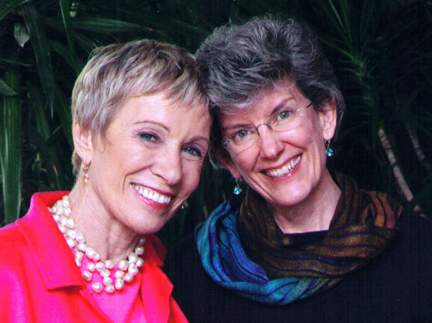 When I registered for the conference, I really wasn't sure what to expect. I had never been to a "strictly business" conference before and I hoped it would be worth the money I paid — and the time away from the office. I have to say that I'm absolutely thrilled with my decision.
The conference was a great investment in myself. I soaked up a ton of really good information, had the chance to watch some very savvy marketers in action, and came away feeling incredibly optimistic about my own business and how I can expand it to do a better job serving you. After all, if I'm not serving you — and providing you with everything you want and need from us, then I may as well hang it up and go home.
I had to chuckle when I met Barbara last Friday. She was wearing an incredibly beautiful hot pink, not-quite-fuchsia dress and jacket. It was just electric. Our meeting room had been chilly the day before, so I chose a dark purple sweater. (I learn a lot more when I'm not shivering…) But standing next to Barbara, I was feeling pretty plain — and very thankful for my beautiful silk scarf. It was far from the bright colors I usually favor, but it's a beauty.
Speaking of bright colors… It was clear to me that Barbara could have pulled off a dress in just about any color she chose — as long as it was eye-popping bright. I'll bet she would look great in ANY of our bold & bright paintstik colors. Take a look at the color below and I'm sure you will agree.
12 Bold & Bright Colors
I've divided our brightest matte paintstik colors into two groups. The first 12 colors are absolutely yummy — and they all carry the AP Label, which means they are certified to be non-toxic. (In case you are wondering, ALL of the iridescent colors and all but 5 of the matte colors carry the AP Label.)

Tompte Red is what I call "lipstick red." It's a gorgeous middle of the road red. Napthol Red is a screaming bright warm red. We've tried to get a good red in an iridescent color, but they turn all kinds of goofy colors when we add the shiny stuff. Sometimes, you just have to go with the matte colors! Azo Orange is a fabulous warm orange, and Azo Yellow is eye-popping bright!

Yellow Citron is an almost-green, not-quite-yellow color and Marsh Green is exactly that — Marsh Green. It looks like the stuff floating on a pond in early summer. Chrome Oxide Green is a bright, middle of the road green, and Veridian definitely leans toward the blue.

Turquoise is a beautiful, opaque blue with a hint of green, while Ultramarine is a blue that leans toward purple. Purple Sage is a nice, medium-value purple, and Fuchsia is simply Fuchsia. What more can you say about that?
5 Bright "CL" Colors
The second group of colors are what I call the Bright CL Colors. This group of 5 colors includes the Cadmium-based colors and Cobalt Blue. Cadmium and Cobalt are heavy metals and these 5 colors carry the CL (Cautionary Label) warning symbol, which indicates that there are ingredients in the paints that are toxic.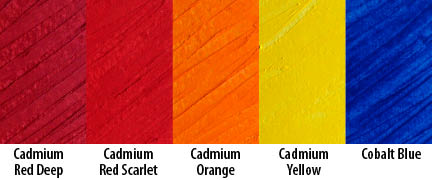 To be perfectly honest, I suspect that you would have to ingest large quantities of these paints (or smear them all over your body) to absorb enough of the metals to truly cause any harm, but you should always be aware of of what you are using and take prudent precautions. I would not allow young children to play with the CL colors (in case they decide to taste them…), and I would avoid purposely smearing them around on fabric or paper with my bare hands. Other than that, I have no worries — but you should decide whether you want to add the CL colors to your toolbox or whether you prefer to stick with the non-toxic colors.
The only one of these colors that is truly unique is Cadmium Orange. The others have a similar counterpart in the AP colors. And if you are wondering why in the world a paint company would even bother to use the cadmium and cobalt pigments, here's the scoop. Our lovely paintstiks were originally formulated for artists, and the cadmium pigments have been used in paints for centuries. The pigments are very bright and very light-fast, which makes them highly desirable for artists. Pretty simple. Now that you know what they are, you can decide whether you want to work with them.
And, by the way, if you want to see any of the other groupings of Matte Colors, head over to the Matte Color Sets in the Online Store. You can see the Deep Dark Colors that were featured in January and several other sets that we'll be talking about in the months to come.
Shark Tank Special!
If you love bright colors like Barbara does, I just know your mind is bursting with ideas for using these amazing, eye-popping colors — and I have a very special offer just for you. I've gathered up my "daring dozen" Bold & Bright Colors — and a separate bundle for the CL Colors. Here's the deal.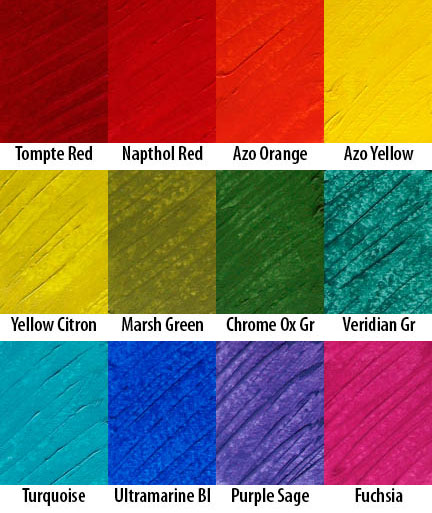 Purchased separately, the 12 Bold & Bright Colors sell for $101.00 even. For a few short days. you can add all 12 colors to your paintstik collection for just $70.00. That's a huge savings of 30% off the retail price! This offer will disappear from our Online Store after one short week, so don't be a guppy — bite now!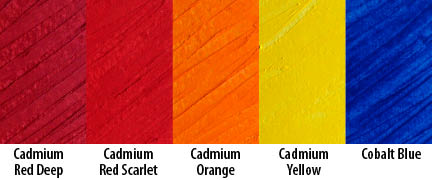 Do you really, REALLY love brights? I'll give you the same great deal on the 5 Bright CL colors. The retail price of these fabulous five colors is $67.75. For the next week, you can scoop up these colors for just $47.00. Again, that's 30% off the price of buying each color separately.
Barbara's Bonus: When you order one of our beautiful bundles of Bright by midnight on Friday (February 17), I'll add a Pearl White Iridescent Paintstik to your order — and you can paint up your own version of Barbara Corcoran's fabulous fresh-water pearls. They were magnificent with her dress, and I just know that you'll find the perfect way to add some pearly white accents to your bold bright projects. (And if I've totally lost you in the currents here, scroll back to the top of the newsletter to see the picture of me with Barbara — and check out those pearls!)
Don't let this special offer swim away — Order your BOLD & BRIGHT COLORS today! And remember, the Pearl White bonus disappears once the clock strikes midnight here in Minnesota — that's central time in the US — so order now for the greatest savings.