by Shelly Stokes, Founder and Creative Mentor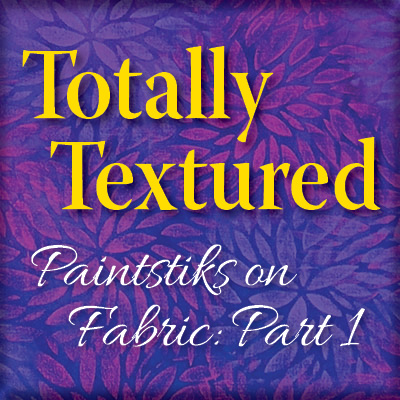 If you are a member of the Cedar Canyon Community, you know that I recently announced registration for my new Totally Textured Online Course. The spaces for the small group beginning in January filled up faster than I imagined possible (thank you!), but we have plenty of openings in the March small group and our Independent Study.
If you missed my earlier messages about the course, or are still on the fence about joining us, you can browse through this summary. For all the details, click right over to the full Totally Textured Information Page.
Totally Textured – A 6-Week Online Learning Adventure
Our Totally Textured adventure is all about Paintstik Rubbings, so let's start with the number 1 question: What exactly is a Paintstik Rubbing? It's a technique — a very simple technique — for transferring the design elements from a textured surface onto fabric with Artist's Paintstiks. It's as simple as putting fabric over a textured surface and coloring with Paintstiks.
While the concept is blindingly simple, getting good results can be a different story. That's were the Totally Textured course comes into play.
During our adventure, I will teach you everything I have learned from playing with Paintstik Rubbings over the past 15 years. Every tip, every trick, every secret weapon. What I know, you will know. And it will all be laid out in a series of step-by-step lessons that come right to your inbox. Here's what we will cover during the course:
Lesson 1: Paintstik Rubbings and Fill the Fabric Prints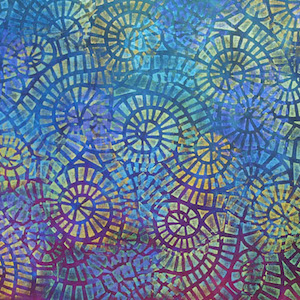 The whole Totally Textured Adventure is based on Paintstik Rubbings. In this first lesson, you will learn everything you need to know to make really good rubbings – including all of the tips, tricks and "secret weapons" that I've acquired over the past 15 years.
Why you should always have a good supply of "sticky stuff" in your work room or studio.
How to dramatically improve your results with one simple change to the way you paint.
Plus, we will explore the ins and outs of creating Fill-the-Fabric prints that will make your next project an attention-grabbing delight!
Lesson 2: Picture-Perfect Portraits & Multi-Color Rubbings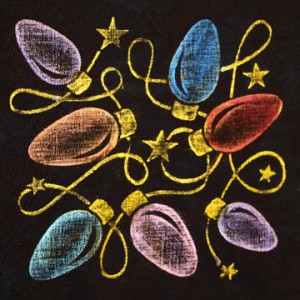 Practice makes perfect — once you know all the secrets. After lesson 2, you will have the secret code for making amazingly tidy rubbing plate portraits using a rainbow of colors.
You will learn:
Why a shadow (rubbing) is your best friend.
How to make multi-color rubbings without creating a mess.
How to remove the occasional "oops" that happens to all of us!
And, just for fun, we'll take a short detour to the opposite end of the spectrum to play with "joyfully messy" rubbings. Such fun!
Lesson 3: Masked Marvels (Shape Shifter Rubbings)
Simple concepts create endless possibilities. In Lesson 3, you will discover how the "super powers" of freezer paper can be harnessed to take Paintstik Rubbings in a whole new direction.
Specifically, you'll spend time experimenting with:
Color Shifts – See how easily you can add amazing color effects, from subtle to dramatic, and create beautiful fabric that will spice up your wardrobe or blend perfectly with your home decor.
Directional Shifts – Create fantastic optical illusions in a flash. No kidding – it's laugh-out-loud easy!
Texture Shifts – See how a simple change of texture can create depth and contrast, and how you can use this concept to create any style of fabric, from funky and fun to classic and elegant.
With freezer-paper masks in your toolkit, you'll be ready to experiment with frames, borders, and even whole-cloth collage!
Lesson 4: Rubbings in the Round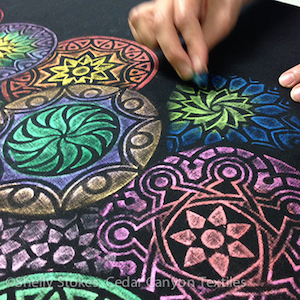 Some ideas are super simple, and others are delightfully clever. In this lesson, you get a little of both!
You will learn:
Two ways to create circular rubbings from square rubbing plates. (No, you don't have to cut up your precious collection of plates — if you don't want to!)
How to create a "coins in the fountain" look with overlapping circular images.
A really slick way to make the edges of your circular images look almost perfect – even when you know they are not!
Lesson 5: Soft, Subtle Rubbings & A Texture Safari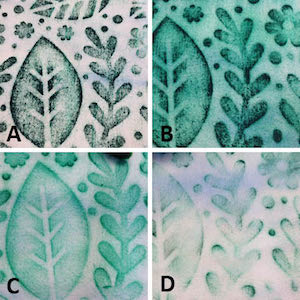 When bold and bright is not the right answer, it's time to tone it down. Lesson 5 is all about ways to create softer versions of Paintstik Rubbings that can add a hint of texture or fade into the background.
This lesson will cover:
At least 3 different options for making "quiet" rubbings.
My secret recipe for making the world's best daubers!
A method for making Paintstik Rubbing test samples that make it easy to pick the perfect Paintstik Rubbing technique for your next project.
And did I mention the Texture Safari? This is going to be fun!
Lesson 6: Dramatically Detailed (Rubber Stamp) Rubbings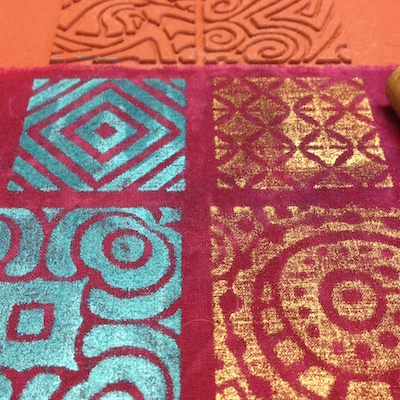 When you want to work small — and detailed — you have to change your style. What worked for Lessons 1 through 5 simply won't cut it when it comes to Rubber Stamp Rubbings.
This lesson will include:
A simple change your painting style that will dramatically improve
your results.
A very cool method for building complex images from lots of little
"parts."
Tips and insights from the Queen of Rubber Stamp Rubbings, the one
and only Laura Murray.
Join the Totally Textured Adventure!
There's still plenty of time to join me for the Totally Textured adventure. You can choose the Independent Study for a self-guided tour, or join the small group for the March session. To join us, use one of the following links:
Totally Textured Course Information Page
Register for Totally Textured Independent Study (begins January 5, 2015)
Register for Totally Textured March Small Group (Limit 60 people, begins March 16, 2015)