Do you get frustrated with all the people and things that need your attention every day? Do the constant distractions of modern technology keep you from getting things done? Do I see you nodding your head yes? Don't worry, you have lots of company.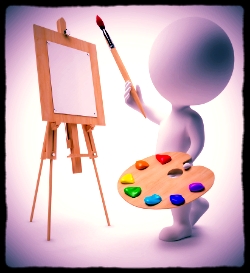 Whether you are a mom trying to manage a household, entrepreneur trying to run a business or just a busy person trying to fit some creative time into your day, you face the same problem as everyone else. How do you make the time to get things done? I'd like to share a simple process that has worked wonders for me. I'll bet it will help you too.
The process I want to share is not new. I certainly did not invent it. It has been used by all manner of people, from writers to artists, from moms to executives. I've heard it called Critical Focus Time, Serious Focus Time, and a bunch of other names. I like to call it FOOT Time. Focus On One Thing Time. Mostly, I like this name because I really have to put my foot down to make this work.
Recipe for Focus On One Thing Time
Ingredients: Timer, Tools for the task at hand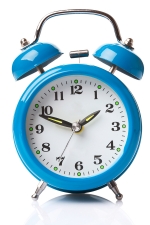 For a timer, grab a kitchen timer with a buzzer. If you don't have one handy, use the timer on your cell phone. Don't set the timer quite yet.
Gather up the tools you need. If I'm writing an article or blog post, I do better work with pen and paper. (I'm too easily distracted if the computer is on.) If I'm in the studio, I set out all the materials that I need for my project.
Step 1: Remove Distractions
This is the hard part. Distractions are the biggest enemy of getting things done, so you need to set up as many barriers as possible to guard your time. Here are some suggestions.
In the office: Turn off your phone. (Even if you don't answer it, a ringing phone interrupts your thinking.) Shut down the e-mail, turn off Skype, Twitter, Facebook, Dropbox, and anything else that sends notifications.
In the studio: Turn off the phone, close the door, and whatever else you can do to let people know you are busy. If you have children, make a sign with a happy face on one side and a sad face on the other; teach your family not to bother you when they see a sad face. (It works for husbands too!)
One last idea – put on a pair of headphones even if you are not listening to anything. It's a visual clue that you don't want to be interrupted.
Step 2: Set the Timer and Focus On One Thing
Work on your chosen task for 25 minutes – without doing anything else.
Step 3: STOP after 25 minutes.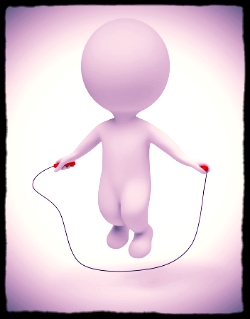 Even if you're on a roll, stop when the timer goes off and take a 5-minute break. Get up and do something physical. Stretch, get a fresh cup of tea, whatever you want, but don't just sit at your desk or sewing machine. My office and studio are on the lower level of our home, so I often walk up and down the stairs a few times while I'm waiting for my tea to steep. It's not exciting, but it works!
Step 4: Repeat or Not
After your 5-minute break, sit down to another 25 minutes of FOOT Time, or go on to the other tasks of your day. If you're lucky enough to have 2 hours of focus time available, break it into four 25-minute sessions with 5 minute breaks. Your body and your brain will thank you, and you'll get an amazing amount of stuff done!
Make it a Habit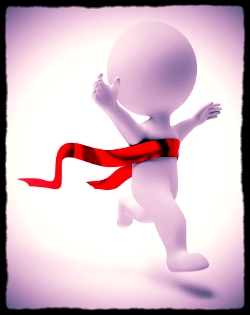 If you're easily distracted like I am, making FOOT Time a part of your daily routine can be incredibly helpful. When I first started out, I had a tough time actually doing one single thing for 25 minutes, but now I love it. There's something incredibly liberating about doing one single thing and actually getting it done!