I'm in lovely Orlando for Bernina University, the annual training event for Bernina dealers. Most of the dealers are from the US, but a number of Canadian and other international dealers also made the trip.
I'm an exhibitor in the Bernina Store area — it's like a mini trade show that features a number of vendors that are suppliers to Brewer Quilting and Sewing Supplies. Much like Quilt Market, it's a chance to visit with and provide product information and quick training to shop owners — in this case, mostly sewing machine dealers.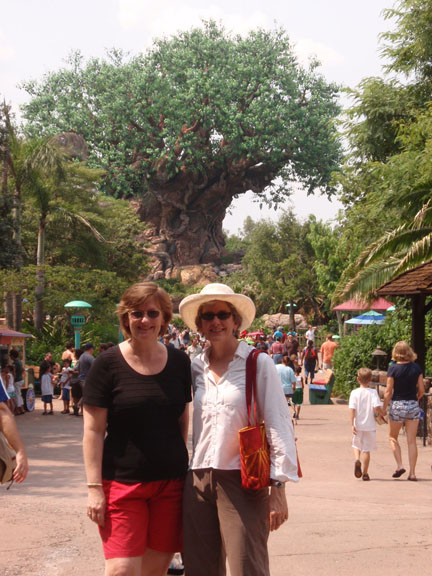 Most of us flew in on Thursday and got our areas all set up by the end of the day. Friday was a free day for the vendors until the Grand Opening of the Bernina Store, so Joan Ford and I took advantage of the day and hopped a bus over to Disney's Animal Kingdom. You got it — we went to Disney!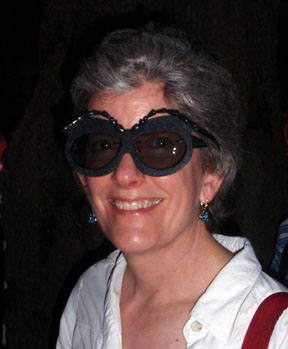 This is my first trip to Florida, and I was not sold on the Disney idea. But I have to say I thought it was amazing, even with temps in the 90s and tons of humidity. We went to see It's Tough to be a Bug, the African Safari, rode the new Everest roller coaster (ugh!) and finished our day with the Lion King show.
Everything at Disney is in the details, right down to the spider theme 3D glasses for the Bug theme theater, to the frog pattern tiles on the restroom floor. Everywhere you look, the details represent the section of the park you are currently in. As a matter of fact, I'm pretty sure you could figure out which part of the park you were in without a map if you just looked at the details. It really is amazing.
I'm off to work for the day, so I'll post more about BU later.