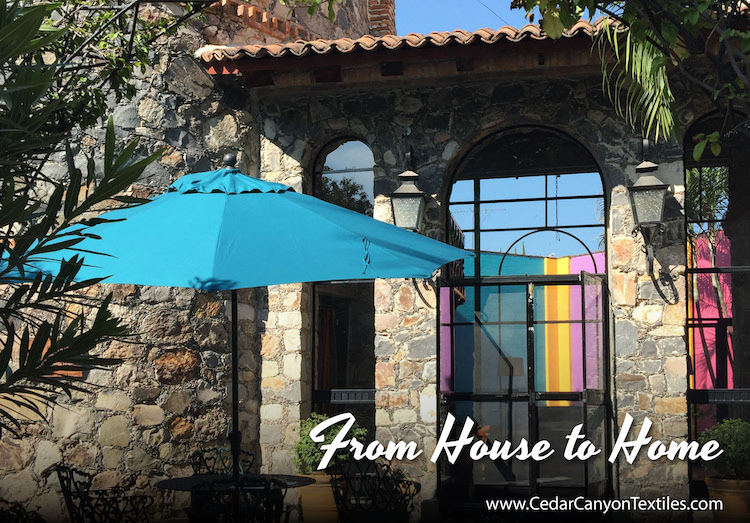 When I purchased a house in Mexico, my "home" was still in Minnesota. With that house sold, I had to figure out how to get from House to Home here in Chapala.
Jack and I debated long and hard about how much to ship from the US. It was far too expensive to "send it all," our (fully furnished) Chapala house was a totally different style, and it was the perfect opportunity to get rid of all the extra "stuff" we were carrying with us.
So, what made the cut?
In the Kitchen…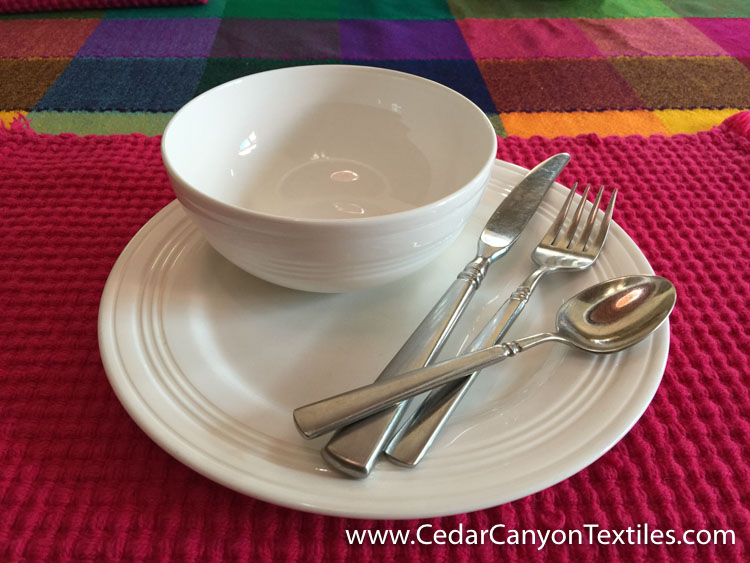 These plain, white dishes have been in our kitchen for years, and the flatware has traveled with us since our wedding 30 years ago.
As much as I love the colorful Talavera dishes and pottery of Mexico, I prefer plain and simple at the table.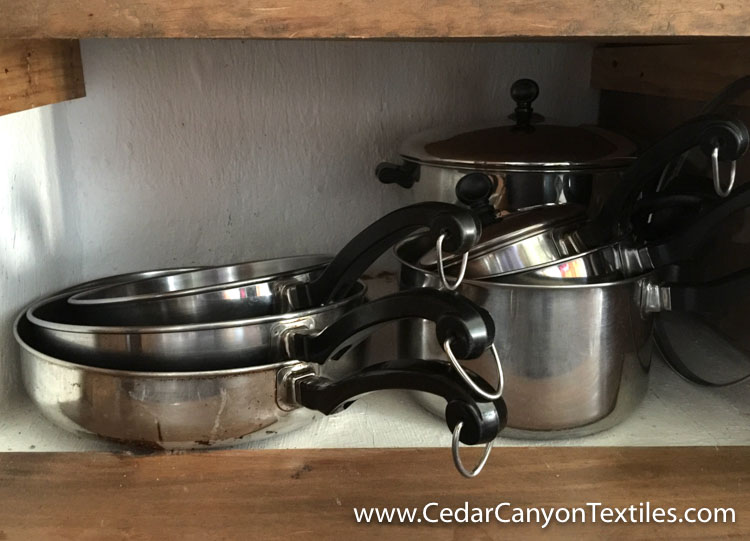 I purchased this set of stainless steel pots and pans after I graduated university. They are far from gourmet cookware. They are long past their "shiny and bright" days, but I love them all the same.
I know exactly how fast they get hot. I know which recipe fits in which pan. I can learn to cook with different pans, but why?
Everyday Living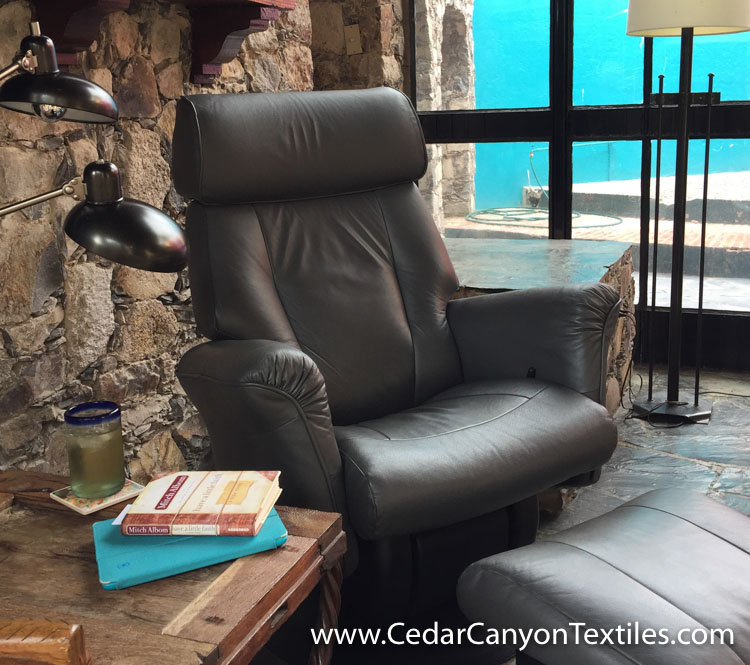 When it comes to chairs? What can I say? I sat in dozens and dozens of chairs to find one that fit. When this was finally delivered, I did a happy dance and plopped in my chair with a huge grin on my face. (And for the record, Jack's favorite chair also made the trip.)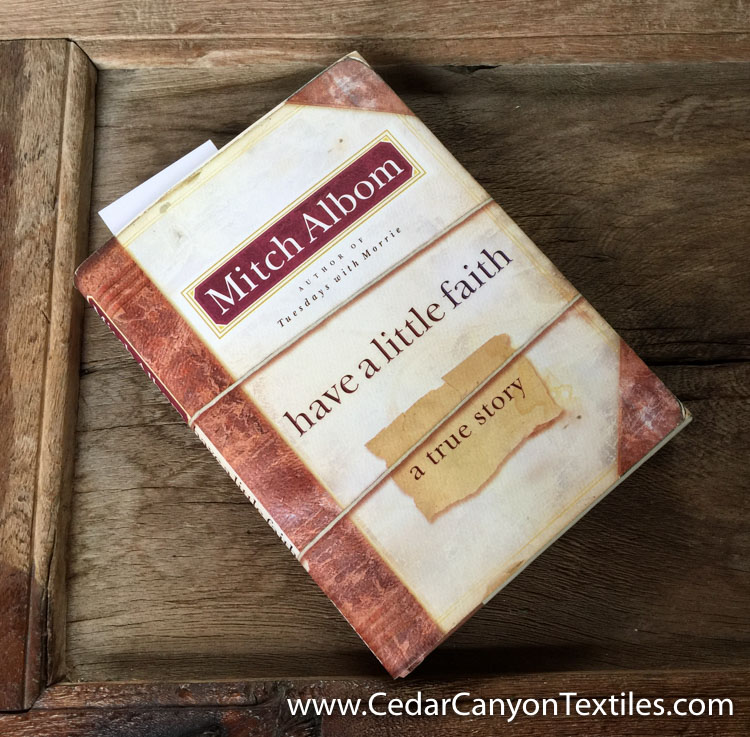 Books are a tough call for an international move, but I held onto a few of my favorites. When I'm feeling out of sorts, this story by Mitch Albom reminds me not to sweat the small stuff. (And it's almost all small stuff!)
In the Studio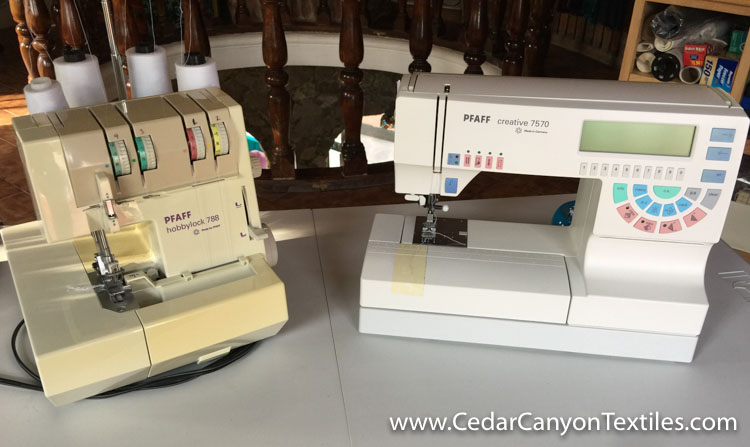 My sewing machines are more than just machines. They're old friends that have served me well for over 20 years. I'm sure the new machines wonderful, but I can pretty much use these in my sleep. I'm in no hurry to buy a machine that makes me think too hard. (Hmmm… I'm starting to sound like my mother!)
Shipping my worktable was a bit of a splurge. Buy hey… why not? It provides tons of storage in a very small footprint and it's the perfect height for most of my studio work.
From House to Home
It was tempting to sell everything and start from scratch in Mexico, but I'm glad we didn't. The things we chose to bring along connect us to our past. They are a little part of who we are – a touchstone to keep us steady when almost everything around us has changed. I know it's just "stuff." But it's our stuff, and it goes a long way as we make the transition from house to home.