by Shelly Stokes, Founder and Creative Mentor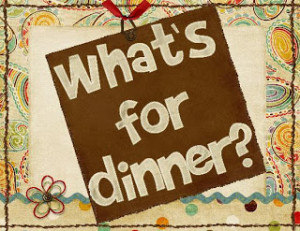 As I look back, the two most overused phrases in my 25-year marriage to Jack have been "what would you like for dinner?" and "I don't know, I haven't thought about it." And with that, the inevitable little standoff when neither one of us takes a moment to actually check in with ourselves to say "what do I actually WANT for dinner?"
Maybe the what-to-have-for-dinner debate is not an issue in your house. (And if not, good for you!) But I'm betting that there are lots of little things that go on in your life where someone asks you a question and you just spit out a default answer without taking time to DECIDE if that is or is not what you really want.
Say a friend calls and wants you to meet her for coffee. Do you automatically say yes, and then resent losing an afternoon to yourself? Do you automatically say "no, I have to work" and then feel badly that you are not taking care of your relationship? Or do you take a few minutes to actually check in with yourself and then give an answer that truly reflects how you WANT to spend that time?
Find Creative Inspiration In Your Feelings
So, what in the world does this have to do with creativity and finding inspiration? Believe it or not, a LOT! In fact, it is far more important than I ever imagined.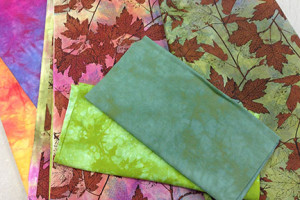 How many times have you found yourself caught up in "analysis paralysis," agonizing over some small detail like what piece of green fabric to use in your next project. (Or, in my case, really trivial things like which piece from my scrap bin to use for the inside cover of a folder!)
I do not know about you, but I can waste a lot of time thinking too much about everything from airline flight times to what color the cushions for my sofa should be. It is like I'm chasing down rabbit holes looking for the perfect answer instead of simply making a choice and moving on.
So the question is, how do we get out of this cycle of analyzing things to death and simply make a decision? And how can we be sure that  we will be happy with the decision?
The key is to stop thinking and start feeling. We need to get out of our "head bubble" and check in with how we actually FEEL about the choice we are making. Here is a little exercise that one of my mentors taught me about this summer.
Get clear on what needs to be decided.
Drop your attention down into your body.
Choose a possible answer to the question and sense how you FEEL by choosing that answer.
Choose the other possible answer and sense how you FEEL when by choosing the alternative answer.
While this sound simple enough, it can be a challenge. The key is to take the time to really listen to how you feel when you consider the possible answers. Do you feel excited or indifferent? Happy or sad? Does your energy feel expansive or constricted? Do you sense doors opening or slamming shut?
Paying attention to how you FEEL about a particular decision is incredibly useful creative strategy. By getting "out of your head," you drop right into the realm of intuition, inspiration and possibility. It is all there waiting for you to slow down and listen.
If this sounds weird or a little scary, I can assure you that you are not alone. Most of us are far more comfortable thinking about things rather than feeling them. I know that is true for me. But I can also share that using this process and acting on your feelings can be incredibly liberating. There is a part of you that will jump up and down in celebration each time you stop, check in with your feelings, say "this is what I really WANT."
Whether it's what to have for dinner or what color of paint to use in your project, tuning in to your feelings is a great way access the the inspiration that is always there for you. The inspiration is always there, we just have to stop thinking and allow ourselves to start feeling.
What works for you?
Do you have a favorite tool or ritual for accessing inspiration? I would love to hear about them. Leave a comment below or head over to our Facebook page and post your thoughts. And, by the way, which color of green "feels" better to you?