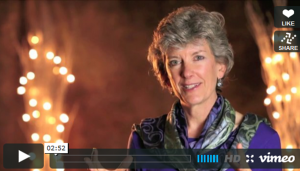 Last week, I posted a video about honoring your creative nature. If you missed it, you can see it here. In the video, I made the case that each and every one of us is a creative being, and that we need to make time and space to play, to create, and to feed this special part of us.
While I believe every single word of what I said in the video, I know there is more to creativity than just setting aside 20 or 30 minutes a day for play time. If it were that easy, we would all be rich and famous, right?
Over the next few weeks, I want to explore some practices that we can add to our lives to tune in to our muse and have a more fulfilling creative life. Before I go further, I have to say, I love the word Muse. According to the dictionary, a Muse is a woman (or a force that appears as a woman) who is the source of inspiration for creative artists. The problem is that she is often fickle. She disappears in a blink when we sit down to play, and then shows up in the middle of the night when we're trying to sleep. Arrrrgh!
So the question is… how do we invite our muse to join us when we are coherent enough to receive her messages – and when we are ready to create? Let's start by opening our eyes to see what's already out there. I'm going to use art quilts in this example, but you can substitute what ever "thing" it is you want to create.
Examine the best examples out there.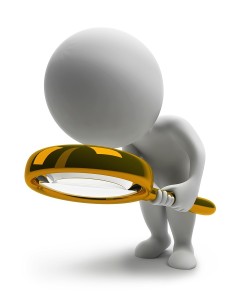 So, you want to make an art quilt. Good for you. First, find the best examples of the types of quilts that you want to make and look at them very carefully.
When you see a quilt that really turns you on, look to see what's going on in terms of color, value, contrast, light and any details you can discern. I know that some people prefer NOT to look at other people's work because they don't want to be influenced by someone else's "right way" to do something. That's perfectly okay.
But here's the important thing, it is not a matter of copying what you see. What you want to do is to absorb the patterns, colors and rhythms of the great examples and let the images seep into your imagination. When you really examine the pieces to see why they delight you, you'll find ways to integrate those elements into your own work.
Four ways to look at the best examples
Take In A Show: The best way to look at an example is to see them in person whenever you can. There is simply nothing better than being able to stick your nose right next to a piece and see all the lovely details. For those of us in the quilting and fabric art world, quilt shows, sewing expos and all manner of art fairs are great places to see beautiful fabric art "in the cloth."
Take A Class: Do you just love the work of a particular quilter? Taking a class is the best way I know to meet the artist, get insight into how she works, and to learn how she adds the finer points to her quilts.
I've taken a lot of classes over the years, but the one I remember most vividly was a Garden Quilts class with Jane Sassaman. I never finished the quilt I started in class, but I had a chance to look closely at her work, ask lots of questions, and use some of her methods to put the finishing touches on a quilt that won some big prizes. I know for a fact that the attention to details that I learned from Jane has made my work much, much better.
Read A Book: Do I have to confess that my collection and creative books might rival the Library of Congress? Do I see you nodding your head that you have a similar plight?
In all seriousness, books are a super place to see fabulous examples of whatever art you might want to create. The best part is that you often get to see the close-up details in beautiful photographs — things you might miss looking at a piece in person. Better yet, you can check them out at the library, borrow from a friend, or do an exchange with your guild. You don't HAVE to buy them all yourself. (As my husband frequently reminds me…)
Go Online: I'm constantly amazed at how much I can see online. Many artists maintain a website or a blog. It's easy to "google" your favorite artists, browse their online galleries, and gain inspiration from their blogs. The only hard part is getting away from the computer when it's time to do something else! But that's a small price to pay in exchange for a visit from our muse.
How do you search for examples?
Do you search out examples from other artists? If so, where do you find them? If not, why not? Leave a note here in the blog or hop over to our Facebook page. I'd love to hear your thoughts.