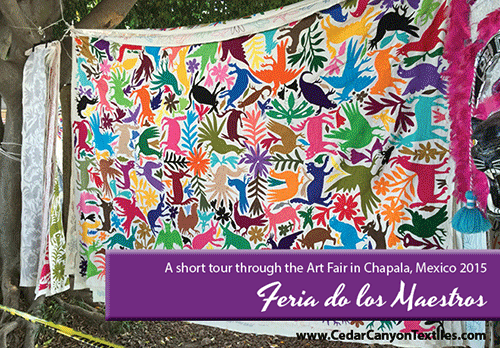 In previous years, I have always come to Chapala during February, March or April. After all, it's the perfect time to escape the cold winter weather in Minnesota. This year, I came for a second visit in November. In part, it was to meet up with some amazing artists I met here in the spring, but I also wanted to attend the Feria Maestros del Arte.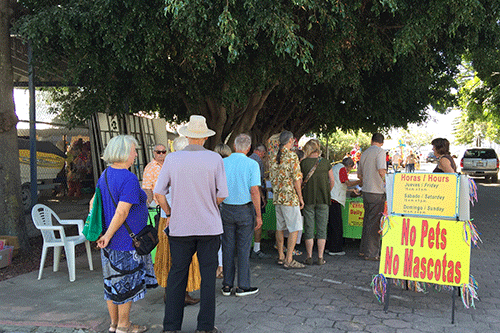 The Feria is one of the three major art fairs held in Mexico each year. It draws thousands of visitors, and provides a huge portion of the annual income for many of the artisans who are selected to show and sell their work.
Artisans are chosen based on the quality of their work, whether the art has been passed down through generations, whether they still practice the craft according to the traditional methods and several other criteria. The people selected are considered to be the "best of the best."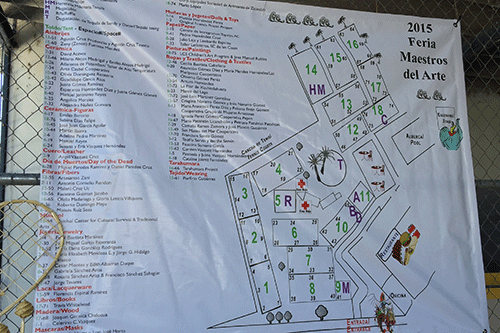 The show is big. Make that BIG. There are 17 tents on the grounds, with 80 artists or artisan groups on hand to sell their work.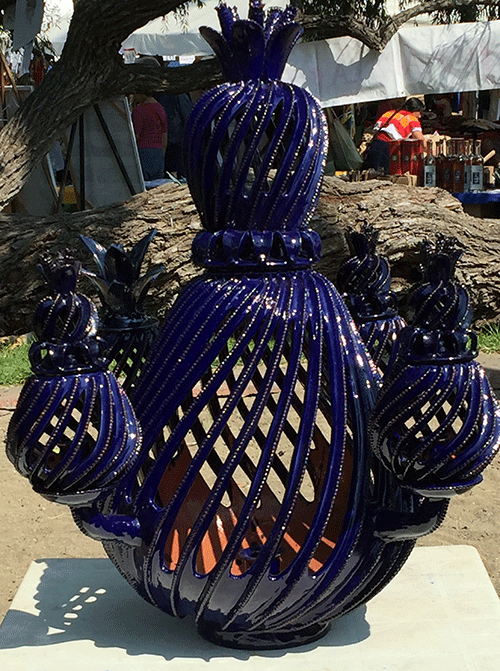 At the Feria, I saw everything from massive ceramics fit for a castle…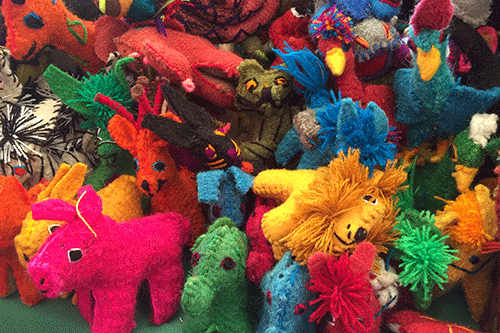 … to the cutest hand-made stuffed animals that are far more interesting than anything from a toy store.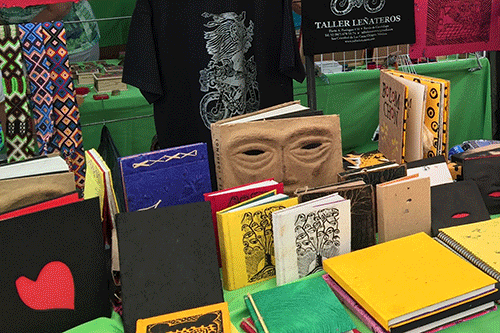 The range of goods is amazing. Furniture, hand-made paper, pottery, textiles, jewelry, straw art, Katrina dolls, you name it. If it is an indigenous art from somewhere in Mexico, it is represented at the Feria.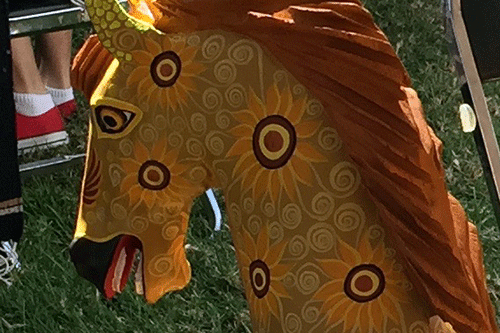 One artist had amazing hand-carved and hand-painted creatures. This rocking horse was the biggest piece in his display. I'm not sure I would have been able to pass this by if I had grandchildren!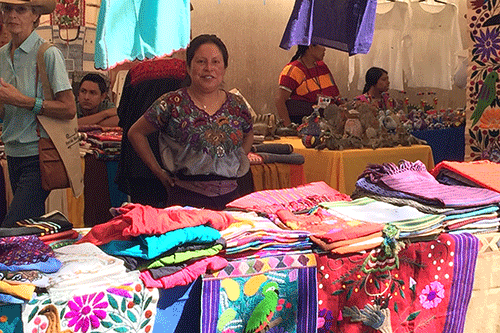 My favorites, of course, were the textiles. (No surprise there!) There were weavers and embroiderers from many different regions, and the variety was nothing short of breathtaking.
I had seen some of this work in the shops in Tlaquepaque on a previous trip, but this was the first chance I had to meet some of the people who actually produce the work.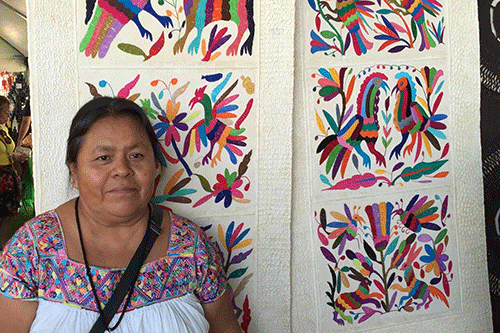 I purchased two pieces from this woman and her husband. (I think she likes to have her picture taken about as well as the rest of us!)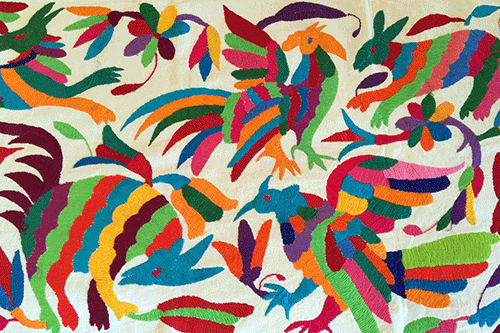 This embroidery on muslin is about 2 meters long by a bit less than half a meter wide. Most of the narrow pieces are vertical, so I was happy to find one that was horizontal.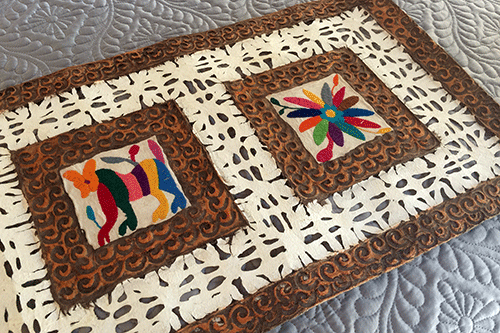 The second piece I purchased has embroideries integrated into Papel Amate, a paper product made from bark in the Puebla region. I think it will look amazing in the entry to my home in Minnesota.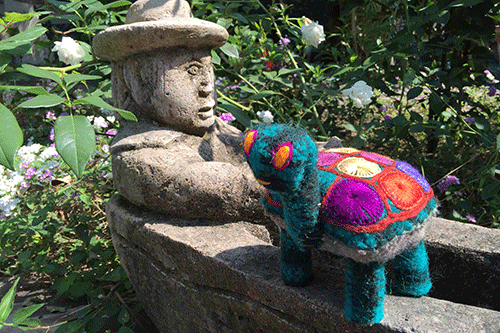 The final little treasure coming home with me is a turtle for my studio. As any good turtle does, he immediately set out on a tour of the gardens, so I followed him around for a bit and took a few photos.
If you are a lover of art fairs, you really should put the Feria Maestros del Arte on your "bucket list."  Chapala is absolutely beautiful in the fall. Just be sure to bring plenty of pesos – and an extra suitcase to carry home all the amazing treasures you find at the fair!
Your Turn
Do you have a favorite art fair – at home or somewhere special in your travels? Chime in with a comment. I would love to hear your story.