Some of our community members use our Shiva Paintstiks to add subtle embellishments to their quilts. Others, like Kathy Rentz, use them on every square inch of a quilt. I think you'll agree that this quilt is really fabulous – and Kathy made incredibly good use of her Paintstiks.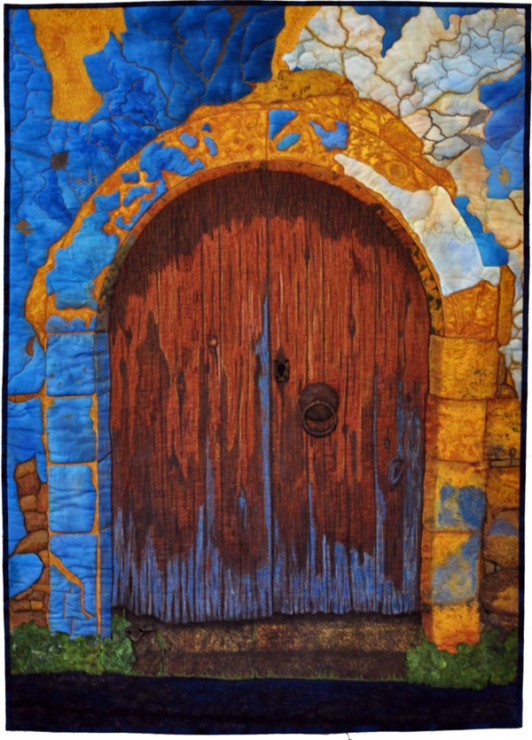 Here are Kathy's comments from her Share Your Project submission:
"Our group, Journeys Thru Art had a Door Challenge and this is mine. I was challenging myself to create stone and wood with fabric. Every inch of this quilt has Shiva on it. Our group of quilts won Viewers Choice at the local PSL Crazy Quilters Show and we just won Honorable Mention for the Ultimate Group Challenge at the AQS Grand Rapids Show.
I used the Paintstiks to shade, give depth and change color of fabric. I'm really excited that I conquered my challenge of making stone and wood with fabric.
I use [Paintstiks] to some extent on just about every project. I love their subtlety, boldness, ease of use and permanence."
Share Your Project
Do you have a project to share? Click over to our Share Your Project page, upload your photo, and answer a few short questions. I'll get a notice that says "Woohoo! Someone shared a project with you!" (I LOVE getting that message!). That's my signal to go wave a magic wand and add your project to the Show & Tell page – and possibly here, in the Fabric Art Magic newsletter.