It was a dark and stormy night… Oops! Wrong story. Let me start over…
On a cold and snowy Friday in April, I ventured up to Fargo, North Dakota to teach a Design Magic class to a room full of adventurous quilters. We had a wonderful day! Here are just a few of the the designs created by this talented bunch of women.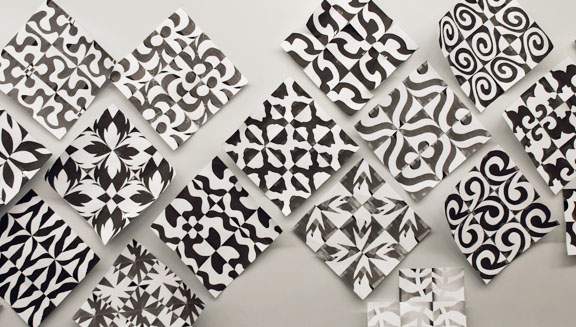 As the morning progressed, I became fascinated by one of the designs materializing on the work tables in the room. Stephanie Lacher, a long-arm quilter, created an incredible design on her very first try. (Now why can't I be that lucky?) Here's a photo of Stephanie arranging the paper versions of her design into a 9-patch repeating pattern.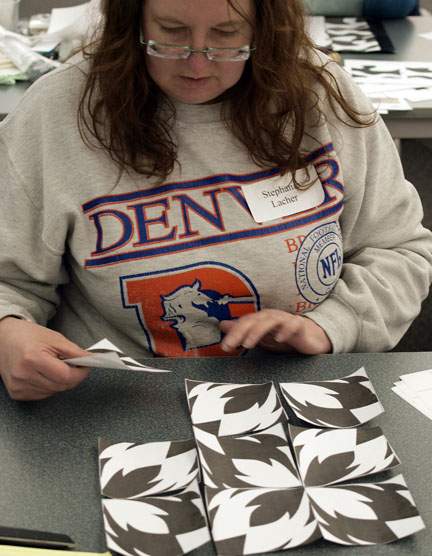 And a second photo of her design painted out on fabric.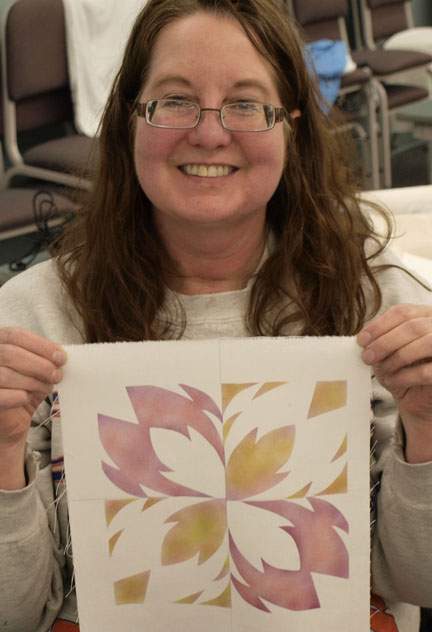 I was impressed! When I asked Stephanie about her inspiration for the design, she said she simply doodled on the black square of paper we use to create Design Magic images. As a long-arm quilter, she does a lot of doodling to train her brain to follow a certain pattern as she quilts. Whatever the process, all I can say is the result was impressive.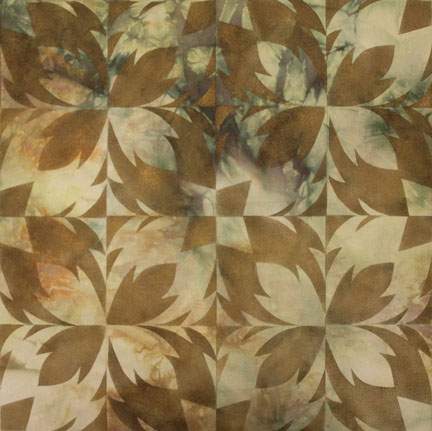 When Stephanie arrived at the lecture on Saturday morning with this painted sample in hand, I knew this design was something very special. I asked her if she would be willing to sell the design so we could make stencils. I'm delighted to report that she accepted my offer and the new Split Leaf DesignMagic™ Stencils will be available in just a few weeks.
The moral of this story is that you should never skip class because the weather is lousy (unless you're totally snowed in!) and you should always allow yourself to doodle! Who knows — you might be the next Design Magic star!