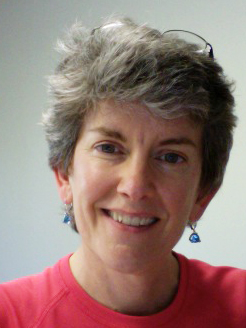 I love color. I love to dye fabric, play with paints, browse through fabric stores and wander through greenhouses. I simply love places and things that are packed with color. I keep telling myself it's OK — I could have far worse vices than color.
Try telling that to my husband who looks at my collections of colored fibers, threads, buttons, netting, and bins of narrow strips of fabric… I just smile and remind him that I don't smoke, don't drink and don't chase other men, so he should just put up with my color addiction. So there!
On the serious side, it was one of my little color adventures that led me to our Paintstiks, and I've been happily painting up a storm for the past 11 years. I've spent most of my time with the iridescent colors, but I'm learning to love the matte color like more and more.
Over the next few weeks, I'll take you on a guided tour through our matte color line. I'm going to start with the neutral colors this week and we'll move into more colors from there. I'll do my best to share the answers to questions I've heard from various customers. I hope this will help you as well.
The Matte Color Line
In any line of artist's colors, you'll find a wide range of colors (hues) and a number of more neutral colors. They are useful for backgrounds, blending, making shadows, mixing with and toning down other colors.
In the Shiva Paintstik Matte Colors, there are some warm neutral colors that lean toward the browns and cool neutrals that are based in black. Let's start with the cool neutral colors.
Titanium White
First we have Titanium White. I didn't even try to take a photo of this color because it's kind of a waste of time and effort to get it right. Titanium white is really truly a bright white. It is very strong and very opaque. I use Titanium white when I'm stenciling images on black or very dark fabric with a more translucent color. The white acts just like primer on  walls — it blocks out the darkness of the fabric and allows me to get the color I want without adding so many layers of paint.
Cool Neutral Colors
Next, we have a series of gray colors from fairly light right down to black. Here are the cool neutral colors.

Ice Blue is a light gray with a blue tone to it. (I would not have given it this name, but I wasn't invited to the color naming party…)
Pewter Gray is a really nice medium middle-of-the-road gray.
Payne's Gray is best described as "not-quite-black." It's a great color for making shadows as it is not quite so stark as Ivory Black.
Ivory Black is a strong, opaque black. It's also a little warmer than Payne's Gray. When I put the two side-by-side, I see Payne's Gray as a "cool" black and Ivory Black as a "warm" black. It's really just the same as what we find in the fabric world — black is not black is not black…
Warm Neutral Colors
On the warm side, we have some different neutral colors.

Antique White is a lovely, creamy off-white. It's a color that I have often heard referred to as Candlelight White.
Sandstone is a chalky color. In my mind, Sandstone is a light taupe.
Mudstone is very much related to Sandstone, but quite a bit darker, more of a dark taupe.
Finally, Beige is much pinker than the other warm neutrals.
To see the full range of colors, visit this page on our site. The color chips on site were provided by the paint company years ago. As I continue this series, I'll be updating the chips to match what you are seeing in this newsletter. (It's almost impossible to get it just right, but I think some of these are better than what we've been using on the site.)
Next week, we'll jump into something a little brighter!