Having just finished a major 18-month project, I've spent some time thinking about these big, huge Dream Projects. Everyone I've ever met has one – a secret or not-so-secret desire to paint a masterpiece, write a book or climb Mount Kilamanjaro. Whatever IT is, it is the thing that captures our creative imagination and usually comes out as "If only I could ______, I would create the most amazing _________."
If you're nodding your head yes, good for you. It's good to have a desire to do some special, creative thing in your life! The question is, why don't more of us get them done?
If you are like me – and most other people on this planet we call Earth – it's because you are overwhelmed with all the busyness and craziness of daily life. Mostly, I do okay. But there are times when I simply feel OVERWHELMED. It usually happens when too many things happen at once (like right now) or when I decide that I want to start on one of those Dream Projects. I'm guessing you know the feeling.
The good news is that we don't have to figure it out all on our own. Karolyn Blume, a reformed lawyer (my words, not hers), has chunked this (rather overwhelming) topic down into nice, small bits so we can literally Eat our Elephant. Karolyn's book was released a couple of months ago and my copy was sitting beside my reading chair, just waiting for that feeling of panic to strike.
When things got a little too crazy last week, I picked up my copy of Eat the Elephant looking for a bit of relief. What I found was a gem. Eat the Elephant is an easy read, in nice bite-size chapters. I loved the conversational style of Karolyn's writing. It was more like having one of those really deep conversations with your best friend than reading a book.
The book covers a wide range of topics, from fear and resistance to lack of clarity and self-sabotage. I related especially well to the chapters about procrastination and perfectionism, and I had a good laugh when I found this quote about quilting:
"In quilting, the measurements must be precise or your log cabin becomes a lean-to. Quilting is one of the things I choose to do perfectly; but if it's not perfect, I don't throw it out in the all-or-nothing mode of a perfectionist. The little booboos are the way someone can tell it's handmade."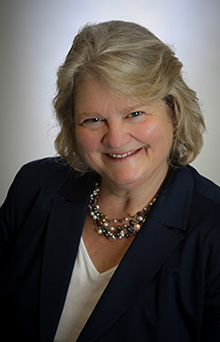 The advice in Eat the Elephant is not new, but Karolyn pulls it all together and walks you through the process of overcoming overwhelm in a friendly and insightful way. We all have our weak points, and Karolyn covers them all by sharing her own story along with tips and exercises to help get us moving again.
I have to add that Karolyn has a wicked sense of humor – and has curated the best collection of laugh-out-loud elephant jokes that I have ever read! It was a treat to find a good dose of humor in every chapter to keep the topic from being, well, overwhelming.
You can get your copy of Eat the Elephant on Amazon (paperback or Kindle) or order a copy from your local bookseller. Whatever your choice, it's a great companion and resource when you need to get going on your Dream Project – or simply get back to enjoying your life.
Just so you know…
In the interest of full disclosure (in my best lawyerly voice), I met Karolyn Blume at a business conference last fall in Atlanta and we both work with business coach Diane Conklin. While I'm pretty sure I told Karolyn that I bought a copy of her book, she has no idea that I actually READ the book, thoroughly ENJOYED the book, and am recommending that you enjoy it along with me. It helped me to put my current situation into better perspective and I expect to keep it around for many years to come
Your Turn
Do you have a favorite strategy to keep from being overwhelmed by your Dream Project? I would love to hear your thoughts. Leave a comment below or click over to chat on our Facebook page.