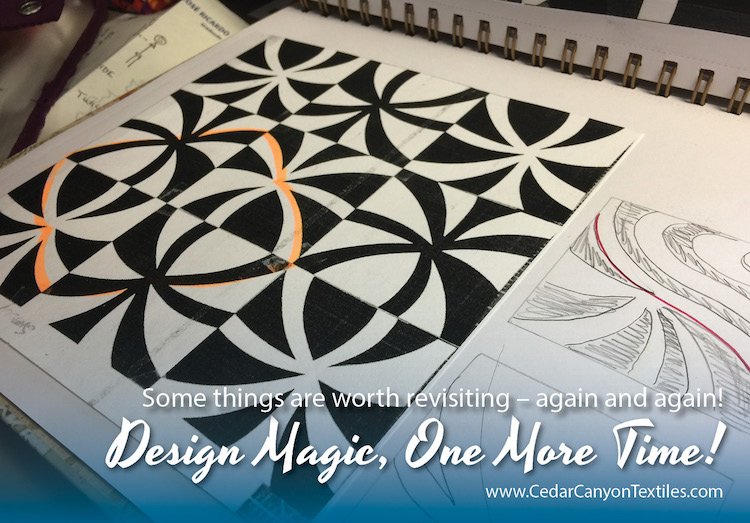 In the late 1990s, I took an Art Cloth seminar with Jane Dunnewold that included an introduction to Notan. Notan is a Japanese design principle that we use all the time – the interaction of positive and negative space – but the term is not widely known outside the art education world.
The lesson from Jane's class was interesting, but it didn't "click" for me until years later. Little did I know that this "Notan thing" would turn into my Design Magic book, into my first online course, and into the perfect match for a Silhouette Cameo cutting machine!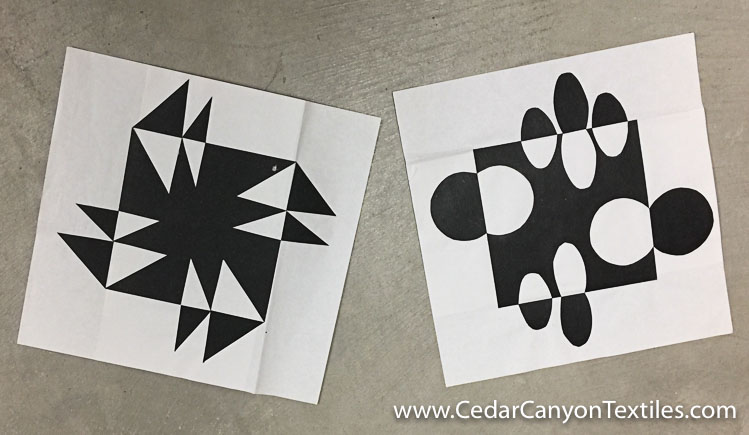 When I did the Expanded Square (Notan) exercises for my course with Jane, I was on vacation with limited supplies and no internet access. I was working with cheap construction paper and a bad pair of scissors. Plus, I had never seen any examples of work done by other people using this set of instructions.
Needless to say, the designs I created were incredibly simplistic – definitely nothing to write home about!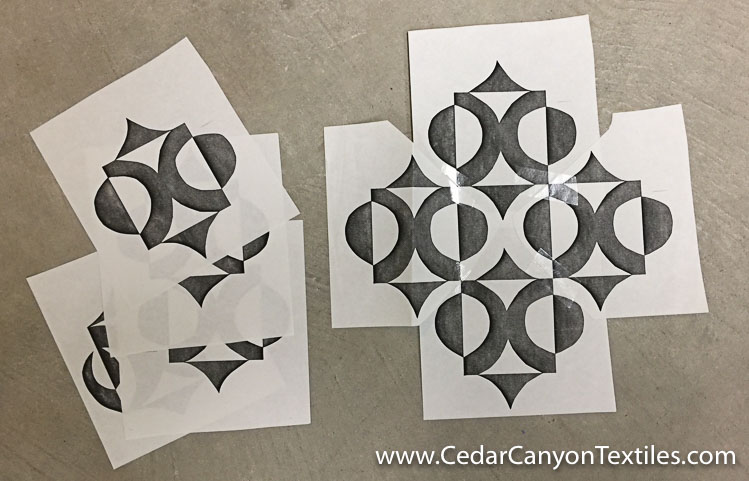 Even so, the design process was intriguing. Unfortunately, there were limited options for "playing" with the designs at that time. The easiest way to play was to make a bunch of copies, cut them up, and tape them back together. Not exactly a speedy process.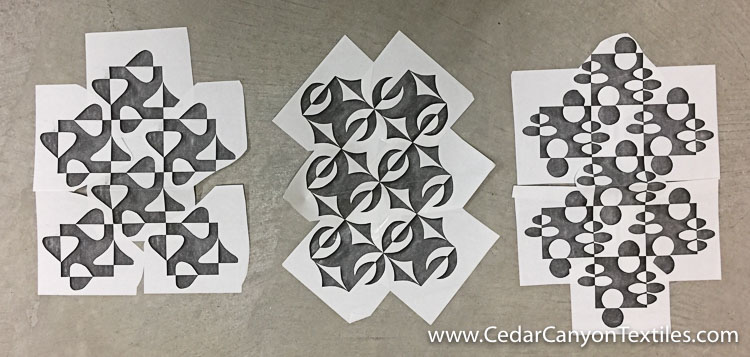 I give Jane a lot of credit for her gentle review of my designs. I'm quite sure she had never been presented with such a simplistic set of Expanded Squares. She looked at the designs (which had not yet been turned into repeating patterns) and said "You know, there's a lot of fabulous quilts in these designs. You just have to figure out how to make it happen."
And she was right. Oh, so right!
Round 1: The Design Magic Book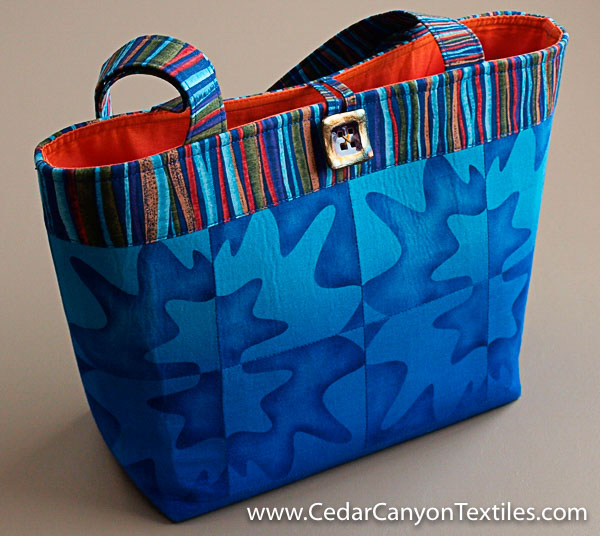 Design Magic didn't happen overnight. Not by any stretch of the imagination. But 9 or 10 years after that first class, I needed a segment for Quilting Arts TV. I went back to that original set of designs, sat down for some serious Play Time, and figured out how to get one of these designs on fabric.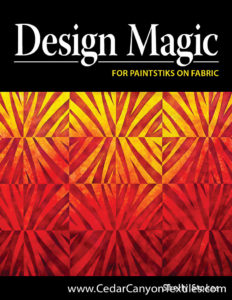 The result of this set of experiments was this tote bag. It was the best segment I did for QATV, and it was the basis for Design Magic.
When I arrived home from the TV shoot, I developed the process, wrote the book, and sent it out into the world. It was the central player in my art work and my business for a time, but then other things began to whisper my name.
Like you – and every other creative person – I don't have the longest attention span in the world. I got busy with other ideas and Design Magic got pushed to the back burner. It was still hanging around, popping up here and there, but I was actively exploring other things.
Round 2: 30 Designs in 30 Days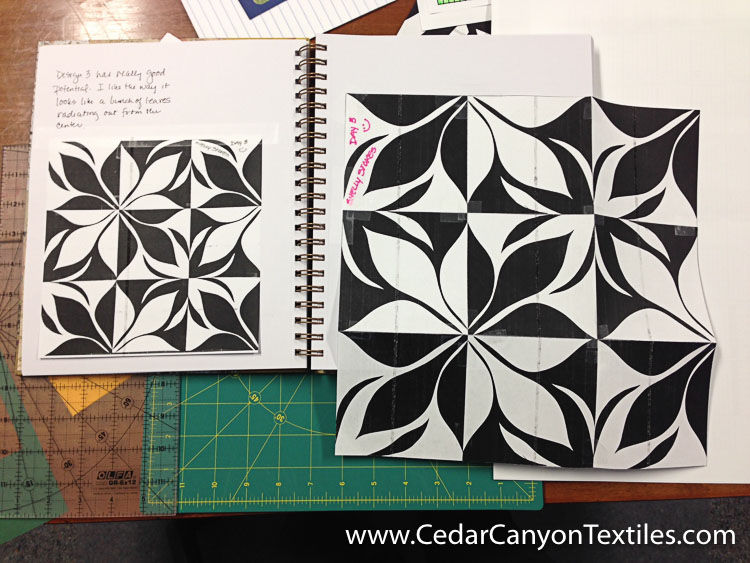 In the summer of 2014, I set out to do 30 Designs in 30 Days. It started as a challenge for myself, but turned into my very first Online Course with 157 students joining the fun.
It was fabulous, crazy – and totally consuming! I learned a lot about teaching online, and realized that I really could teach without traveling all over creation! (I also learned that packing too much into too short a time can be hazardous to my health – and make me a Very Bad Person to live with. But that's how we learn, right?)
In spite of the craziness, I was blown away by the designs created by the students in the course. Yes, lots of them were pretty basic. We all get to start at square one. But as we progressed, the designs came in fast and furious – and fabulous! It was thrilling to see designs piling into my inbox each and every day!
Round 3: Design Magic + Silhouette
So where does that leave us today? What's the big draw for going back to Design Magic yet again? Simple. It's the perfect match for a Silhouette Cameo cutting machine!
During my retreat in Mexico, I spent a fair amount of time figuring out how to create new designs  (and transfer "paper" designs) in the Silhouette Studio software. The steps were not obvious, but I was able to work through it by carefully following the "paper" process documented in the book.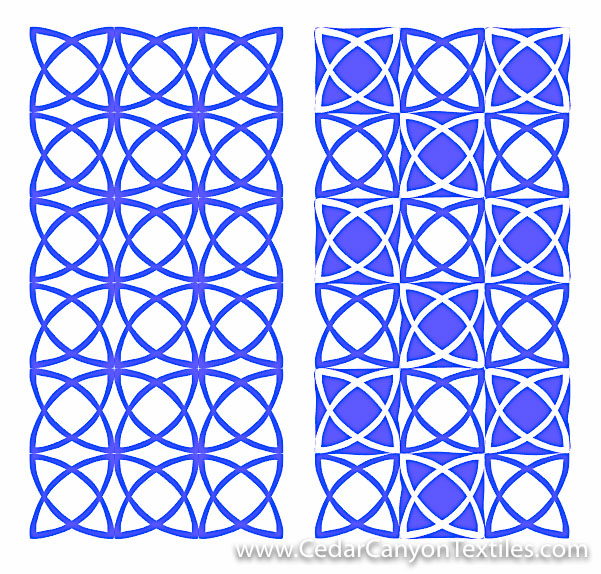 With the design in the software, the possibilities are endless. Want a different size? Check. Want to distort the design? Check. All positive instead of positive/negative? No sweat!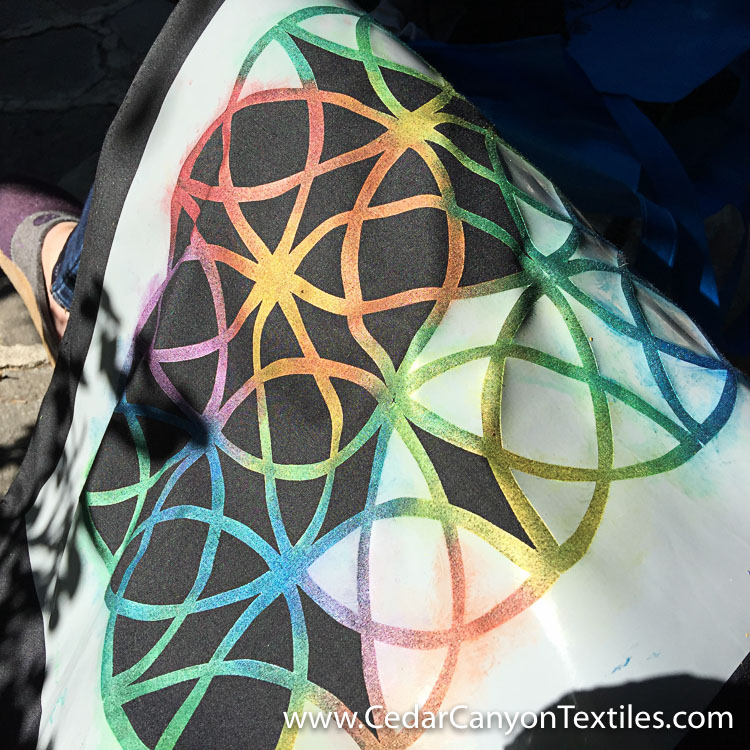 And transferring the design to fabric? Just cut a Renegade Stencil from signmaker's vinyl and you're set to paint. Amazing, simply amazing.
The All-New Design Magic Class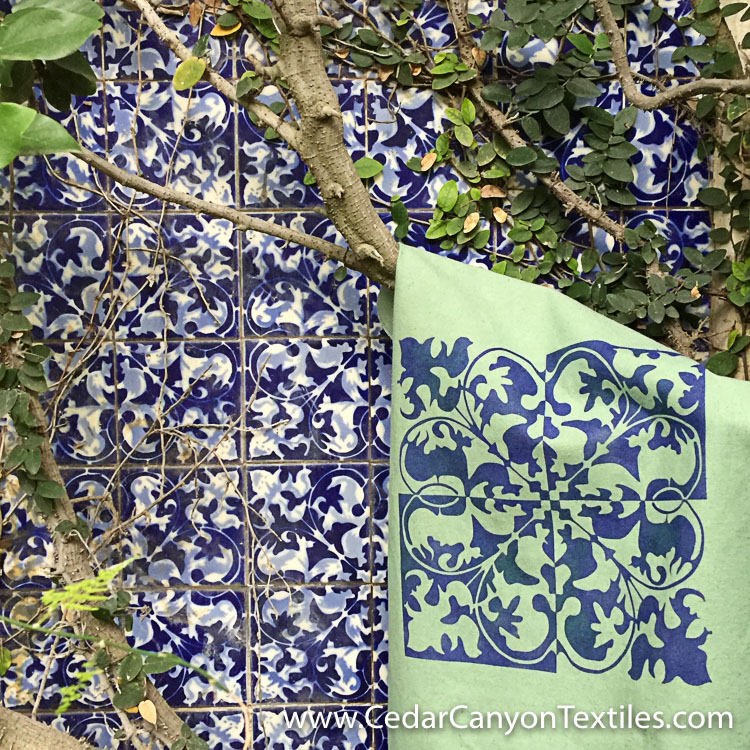 I'm not quite ready to pull back the curtain on the new Design Magic class, but I hope you'll join the fun. We'll begin with the tried and true paper method from the book, have tons of fun with (almost) daily design prompts, and then dive into the possibilities opened up with the Silhouette cutting machines.
There will be some new twists and turns in the design process itself – whether or not you use the cutting machine. Stay tuned for more. It's coming right up!
Your Turn
Do you have a design process you keep going back to? Were you one of the 157 adventurous souls in the 30 Designs group? Leave a message below. I always love to hear what you're thinking about.