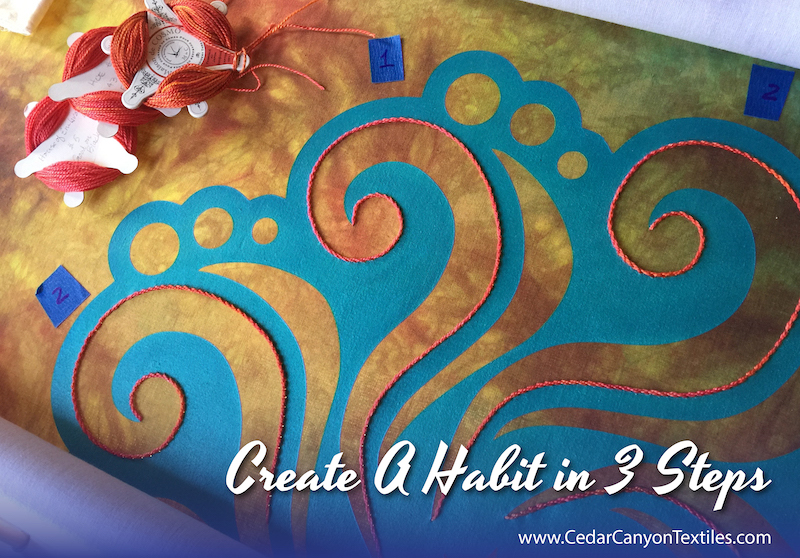 When I wrote about this topic back in 2017, we were preparing to sell our house in Minnesota and my life was overly busy. Today, I have far too much unstructured time on my hands due to the Covid-19 pandemic and local stay-at-home orders. Thankfully, one strategy – to Create a Habit in 3 Steps – is useful whenever you need to add or change a habit.
It's not likely that I will ever be a master of good habits. My natural path is to "wing it" most of the time. But the three steps of When, What & Woohoo! are pretty effective for me. Perhaps they will work for you as well.
W-1: When?
The first W is When. When will I exercise my new habit? There is a lot of scientific research to support "stacking" a new habit on top of something you already do. Think of this as attaching the new habit on top of an existing habit.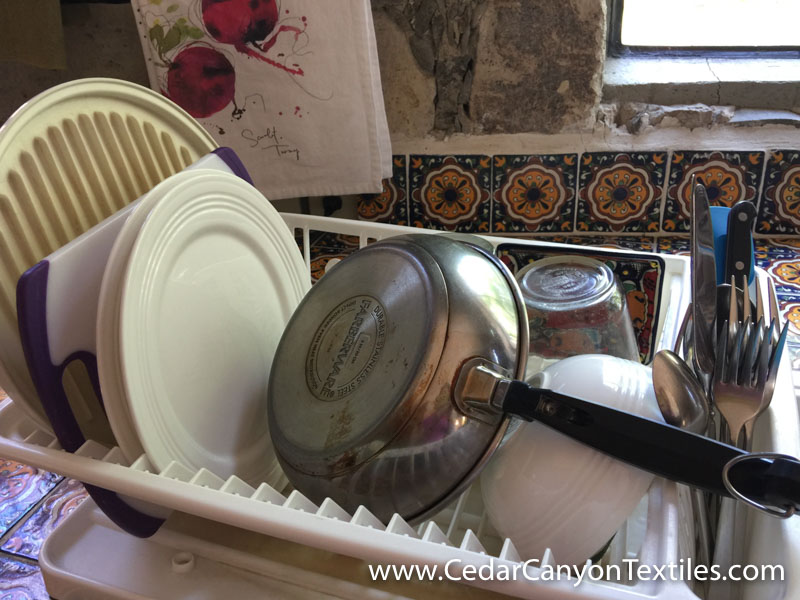 Since I'm trying to spend less time in my favorite chair after dinner, I decided to add my new habit after I finish the dinner dishes. It's something we do almost every day of the year, so washing dinner dishes is a good candidate for habit stacking.
W-2: What
The second W is What. What am I going to do? To keep myself from plopping into my favorite chair, I need a specific plan for what I'm going to do after washing the dishes.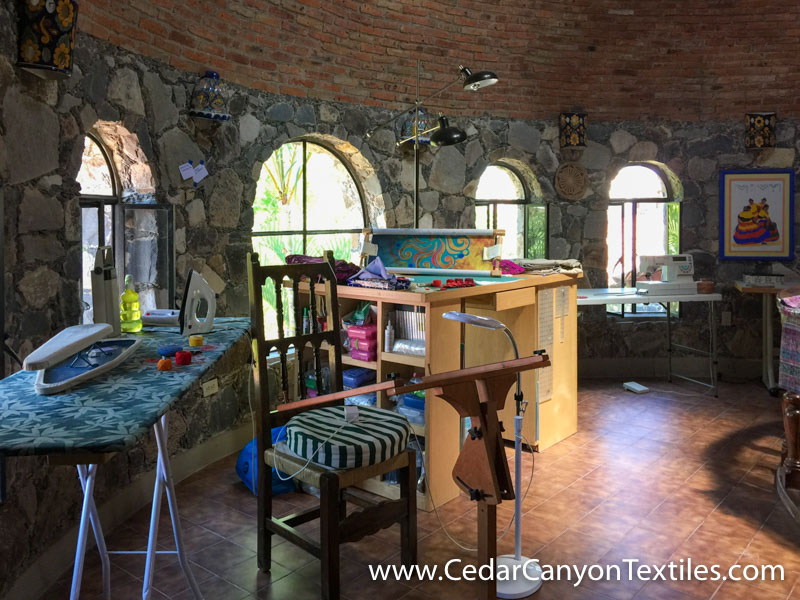 Knowing that I'm not always ambitious after dinner, I decided that What would be to Go To The Studio and do something for at least 20 minutes. (Given the alternative of more screen time, anything I do in the studio after dinner is a bonus!)
To be clear, I would not recommend such an open-ended choice of What if you are working on a "get things done" habit. In that case, you would be better served by choosing a more concrete, measurable activity.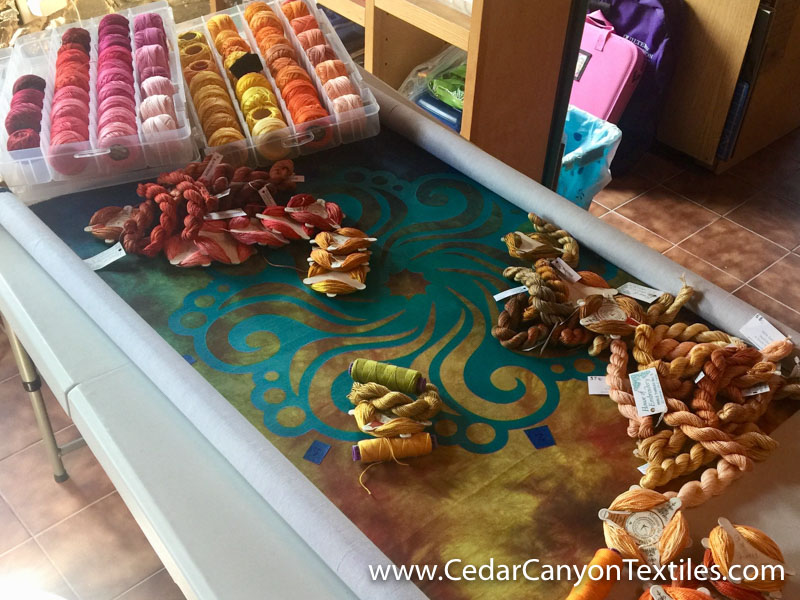 Sometimes I'll sort though thread to choose colors for a project. Sometimes I'm content to wind a skein of thread onto a floss bobbin. And sometimes, I'm happy to sit and watch the swallows swooping down through the gardens to catch mosquitos while I let my mind wander.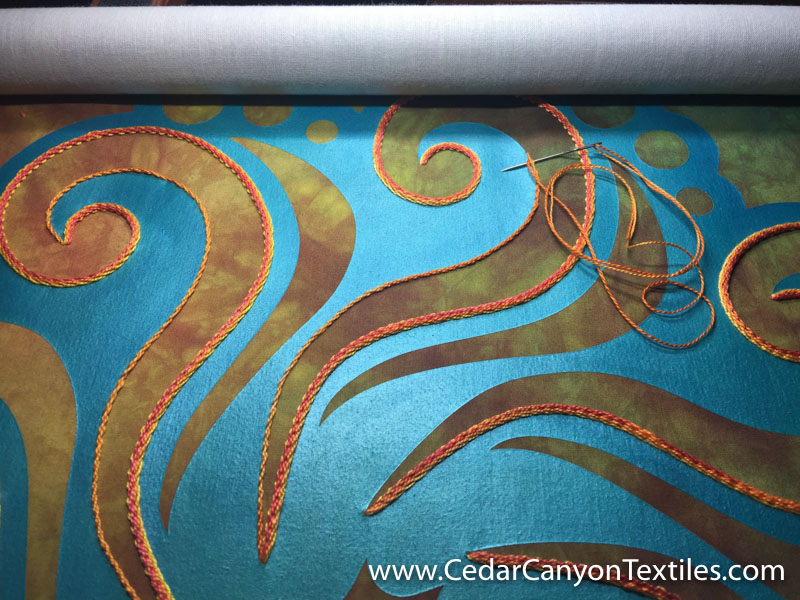 I often sit and stitch on my current project. Few things in life make me happier than adding beautiful thread to fabric. It calms my minds, helps me unwind, and has the added benefit of moving my project along.
W-3: Woohoo!
The third W is Woohoo. As in Woohoo! I'm a big believer in celebrating, and I love that the habit researchers agree. To create a habit that sticks, we need to celebrate our wins.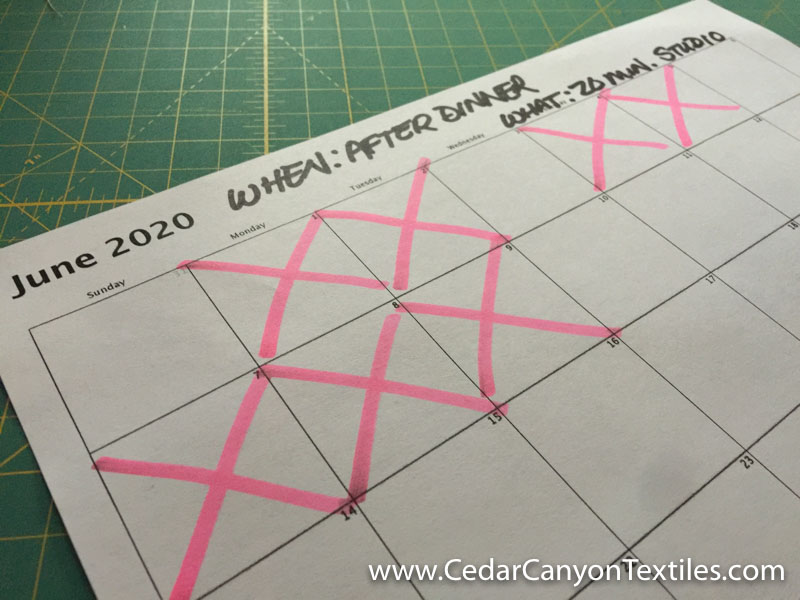 A simple strategy for celebrating is to print a blank calendar page and add a big, red X each day that you execute your new habit. Once you get started, you have the added incentive of not breaking the streak.
As for me, a part of my reward is a bit of guilt-free time in my favorite chair before I head for bed. With a bit of time in the studio after dinner, I feel much better about settling in with a book or a bit of time on the web.
Be Gentle With Yourself
Creating a new habit is not the easiest thing in the world to do. Skipping your new habit for a day is not the end of the world, and certainly no reason to beat yourself up.
I don't always make it up to the studio after washing the dishes. Sometimes Jack wants to sit and talk. Sometimes I get a phone call from a friend. And sometimes I'm just too tired to take the 19 steps up to the studio.
The key is to start again rather than skipping your new habit for days on end. It's okay. Tomorrow is another day. For the most part, life is (still) good.
Create a Habit in 3 Steps
To sum things up, here is my new habit is based on the 3 W's.
When – After I wash the dinner dishes
What – Go up to the studio and Do Something for at least 20 minutes
Woohoo! – I'll put an X on the calendar and enjoy some time in my favorite chair.
If you're looking to create a new habit, feel free to use this formula. Use it, tweak it, make it into something that works for you. Start small. Be consistent. Enjoy the reward.
Learn More
If you want to learn more about making habits, stacking habits, and sticking with them, buy a copy of Atomic Habits by James Clear. In the book, you'll find loads of information about how habits work (and don't work), along with loads of strategies for adding good habits to your life.
Thanks for reading
Your attention is the greatest gift you can give to a writer. I appreciate the invitation to be a small part of your creative world.
To join the conversation, leave a comment below.