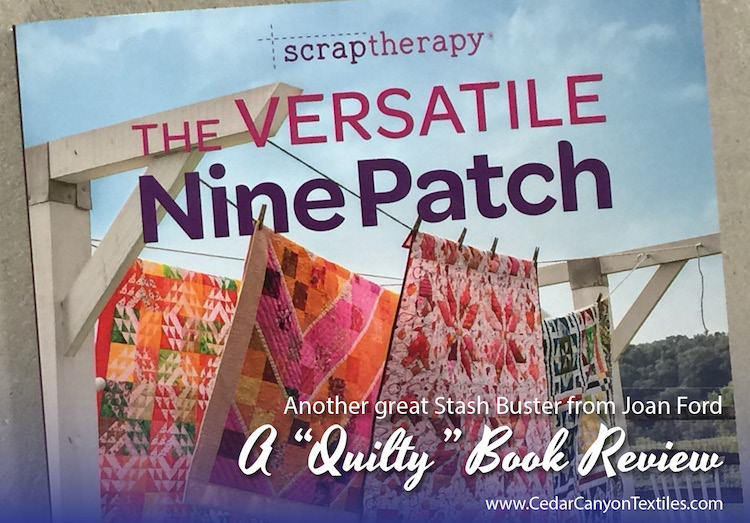 During my travels last week, Joan Ford presented me with my very own copy of her latest book called the Versatile Nine Patch. And, as much as I am the Paint-on-Fabric definitely-not-traditional girl, I have to say that I Love This Book. It's beautiful, it's full of can't-go-wrong tables, charts and photos – and it's 100% Joan.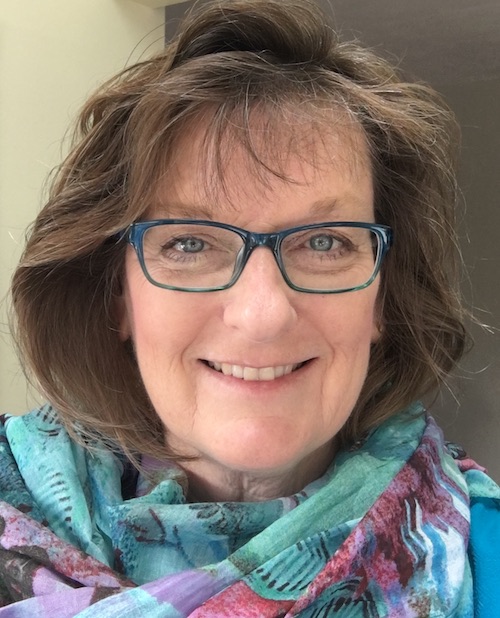 Now… if you're wondering what got me excited about a traditional book, I confess that I have a personal connection. While Joan is part of the very traditional part of the quilting world and I hang out with the artsy types, our paths have crossed many times over the years, and we have become good friends.
Plus, I'm an author myself, and I know a good book when I see one. Here are four aspects of Joan's book that jumped out at me as I read through it.
First, the book gives you options. You can make all the projects with traditional stitching – OR – you can use the Scrap Grid interfacing products to speed things up. If I were going to do these projects, I would definitely go for the interfacing. But… some of you are precision piecing champs like Joan – and it's good that you can jump right in and sew!
It's no secret that I am a huge fan of step-by-step photos. I'm a teacher. I explain things to people every day. I appreciate the fact that Joan's publisher is generous with the pages – and loads her books up with detailed photos to show you exactly how things work.
And the photography? Oh goodness! Taunton Press pulled out all the stops for this book. You not only get the typical front-view photo of each project, you also get gorgeous photos of each project for inspiration along with a little story about each quilt. Let's just say that the eye-candy appeal is off the charts.
Tables and diagrams take a lot of space, but they make a book so much more useful. I love that all the projects include tables telling you ex-act-ly what you need – and the diagrams leave nothing to chance. Joan is famous for her "organized scrappy" approach to quilting, and this book goes a step beyond the first two ScrapTherapy books.
If you enjoy traditional quilts, you owe it to yourself to pick up a copy of Joan's Versatile Nine Patch book. It's great fun to see how a master quilter turns a simple nine patch into a wide range of ingenious projects.