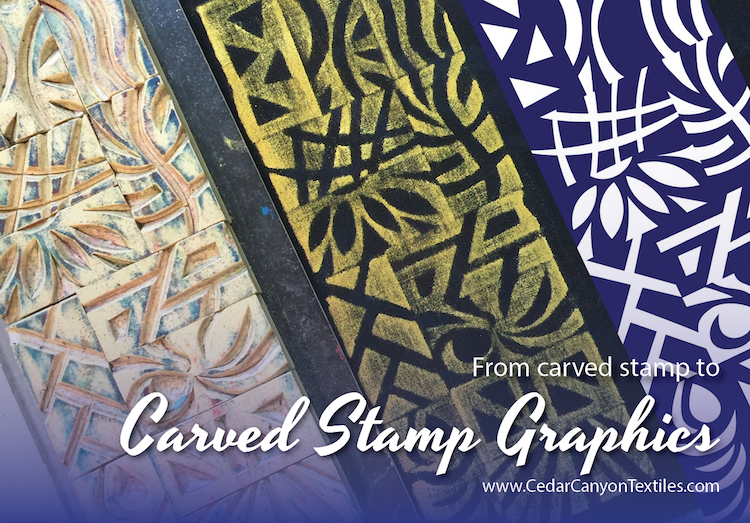 Do you have a favorite stamp, stencil or texture in your collection of art supplies? Have you ever wished that it was bigger, smaller – or a stencil instead of a stamp?
My all-time favorite tool is a composite stamp that I created more than a decade ago in a Complex Cloth course with Jane Dunnewold. It's made of 1" x 2" carved soap erasers stuck to a piece of plexiglass.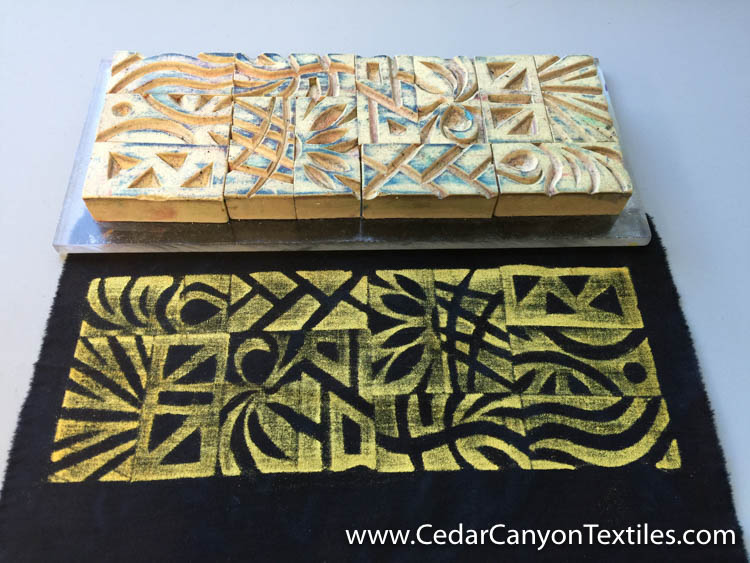 As I looked at this stamp a few days ago, I pondered a way to "import" the carvings for use with my Silhouette Cameo cutter. In essence, I wanted to get from a carved stamp to Carved Stamp Graphics.

After looking at a photo of the stamp, I decided it would be easier to work from a rubbing. I took a straight-on photo of the rubbing to use as a guide while I was drawing the pattern.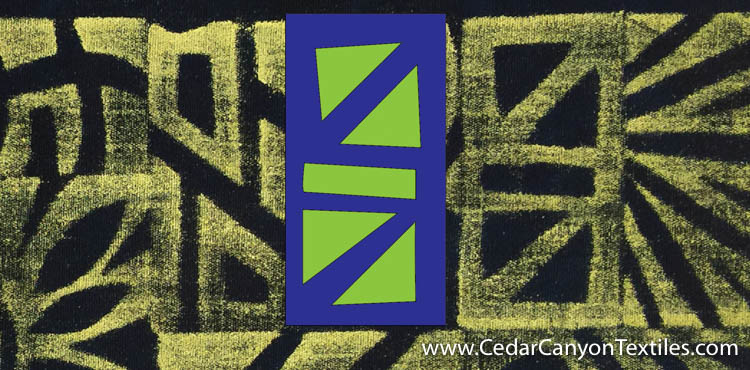 Since these are very simple carvings, it wasn't too difficult to create them in a program. (Or shall I say that it is Less Difficult as I get to know my drawing programs…)

After the 12 carved stamp graphics were complete, I arranged them like the stamp, and saved the composite image. Next, it was time to line them up side by side.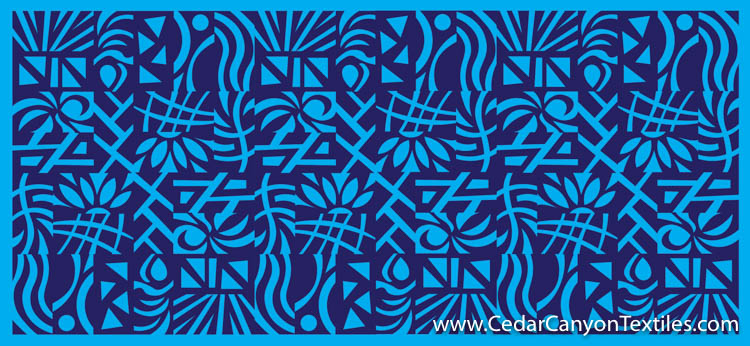 Hmmm… can you say Custom Rubbing Plate? This has lots of possibilities!
Why Convert Handmade to Digital?
If you're wondering why I would go to the trouble of converting my hand-cut designs to digital, here's the deal: Once the design is in the computer, the possibilities are endless. Now I can…
Resize the images as large or small as I want them

Rearrange the "stamps" into any combination that makes me happy

Edit the designs if I see a change I want to make

Make copies and mirror images in less time than it take to say "Aha!"

Use the same designs to make textures, stencils, masks, applique shapes and more
I love the tactile nature of carving a stamp from erasers. It's totally different than working on a computer screen. But, "importing" the designs into a design tool (like Silhouette Studio, Inkscape or Adobe Illustrator) makes them far more useful for my fabric art adventures.
Make Your Own Custom Textures in Class!
If you love the idea of custom stamps, textures and rubbing plates, one of my fall classes may be just right for you.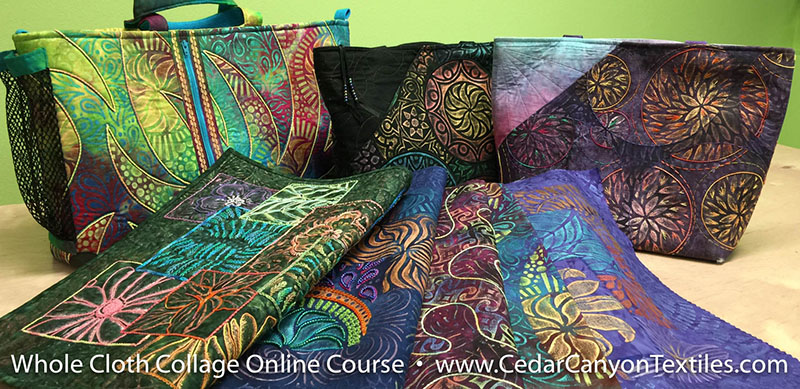 In the Whole Cloth Collage course, you'll have the opportunity to create your own soap eraser stamp. They make fabulous rubbing plates, and are a perfect tool for creating one-of-a-kind fabric! Use your stamp, rubbing plates and other textures to create the look of Collage on a Single layer of fabric.

Got some personal stamps or stencils? Learn to turn your carved stamps into Carved Stamp Graphics with the Silhouette Studio software. Once you have your designs in the software, the possibilities are endless! Carved Stamp Graphics fit right into Module 4 of Silhouette for Fabric Art. See you there!
Your Turn
What's your favorite way to make personal stamps, stencils or textured surfaces? Chime in with a comment or question. I love to know what you're thinking.